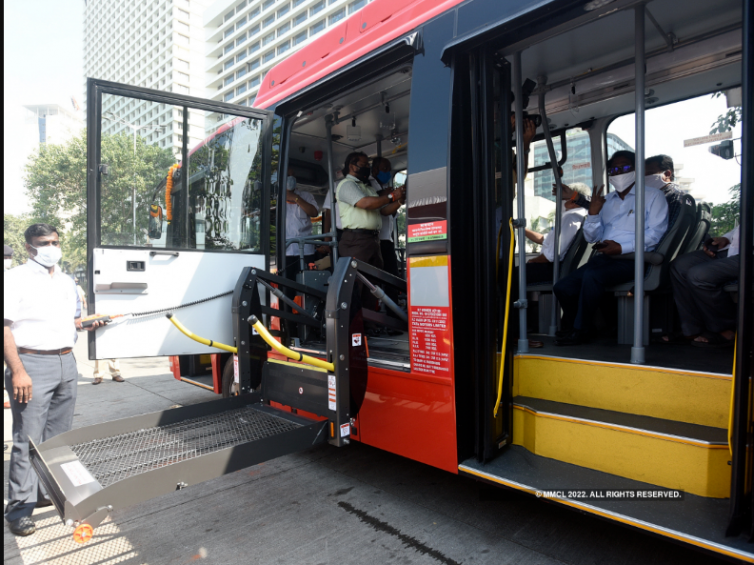 The Brihanmumbai Electric Supply and Transport (BEST) has, for the first time, introduced buses with a mechanical lift for the differently-abled passengers. The lift works on a mechanism that extends an for easy ingress and egress of the passengers. The 26 electric buses, equipped with this facility, were inaugurated.
Each of the 25-seater Tata Ultra Urban AC electric buses is also equipped with advanced features for the comfort of the driver and the passengers The officials from Tata Motors said that these lifts will take around 45 seconds to open and shut.
The BEST officials stated that they expect around 30 seconds for passenger in a wheel chair or a differently-abled person to board the bus. "It will depend on the condition of the differently-abled person to see how much time they take to board or alight," said a BEST official.
The cage-like door has the capacity to lift around 150-170 kg. The driver will have the button to operate it. It takes some 15-20 seconds each for opening and closing; which would also depend on the road condition. This lift will touch the ground from where it would pick passengers and slide them into the bus. The door for this lift is next to the boarding door at the centre of the bus.
Pic Credits- Raju Shehlar
News Credits- Mumbai Mirror