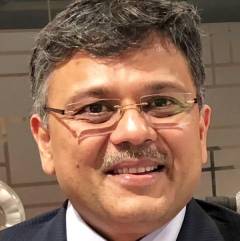 Founder – Shri Pranav Desai
Brief About Pranav Desai


Shri Pranav Desai is an Engineer, MBA and Global IT business
leader with 20 years of experience of working for large MNCs
Hon. Adviser to Dept. of Empowerment of PwD, Ministry of SJE,
Govt. of India
Specially Abled Person with Polio since age of 4
Driving "Vision to Reality", working with leaders and
volunteers to sensitize and contribute to transform lives of 1
BN+ Specially Abled People
Advisory Team
VOSAP Ambassadors
Karen Darke MBE (Member of British…..) is a British paralympian, paratriathlete, Adventurer and Explorer, Mindset Coach and Author, Guinness Book record holder.
September 2023, in collaboration with VOSAP, she hiked Mt. Kilimanjaro,Kenya and hosted VOSAP flag at 5895 Meters high spreading the message of Inclusion.
A keen runner and mountaineer, Karen was paralysed in a traumatic rock-climbing accident at the age of twenty-one.
Karen has become the first paraplegic woman to handcycle across the Himalayas, sea kayak from Canada to Alaska (1500km, 2003), ski across the Greenland icecap (a trip of over 600 kilometres, 2006), and to climb the kilometre high overhanging rock-face of El Capitan. She has also hand-cycled in various corners of the world including the Silk Route, the length of Japan and across Tibet.
Karen's purpose is about helping individuals and organisations 'Find Inner Gold': turning a challenge into an opportunity, turning 'mud' into 'gold'.She is the author of 3 books that talk about her life journey: Quest 79, If you Fall and Boundless.
Sparsh Shah is a 20-year-old prodigy, singer, songwriter, rapper, inspirational speaker, philanthropist and Guinness World Records holder.
He has Osteogenesis Imperfecta, a rare genetic disorder, but he hasn't let it deter him from pursuing his dreams.He has had more than 150 fractures throughout his life so far. A documentary film Brittle Bone Rapper was made on his journey.
Sparsh has hosted several shows as an Emcee/keynote speaker and has delivered inspirational speeches and has also been Emcee at VOSAP Annual Events. He also represented VOSAP at the UN as Ambassador.
Sparsh has performed pro bono and helped raise over 2.0 million dollars for various non-profits supporting children and adults in need. He has performed in front of a billion people (twice) through television and the internet
Sparsh has been the recipient of various prestigious awards such as "In the Limelight" Rebranding Disability Through Achievement, Danny Music Award,Champion of Inclusion,Inspiration Award of Excellence and many more