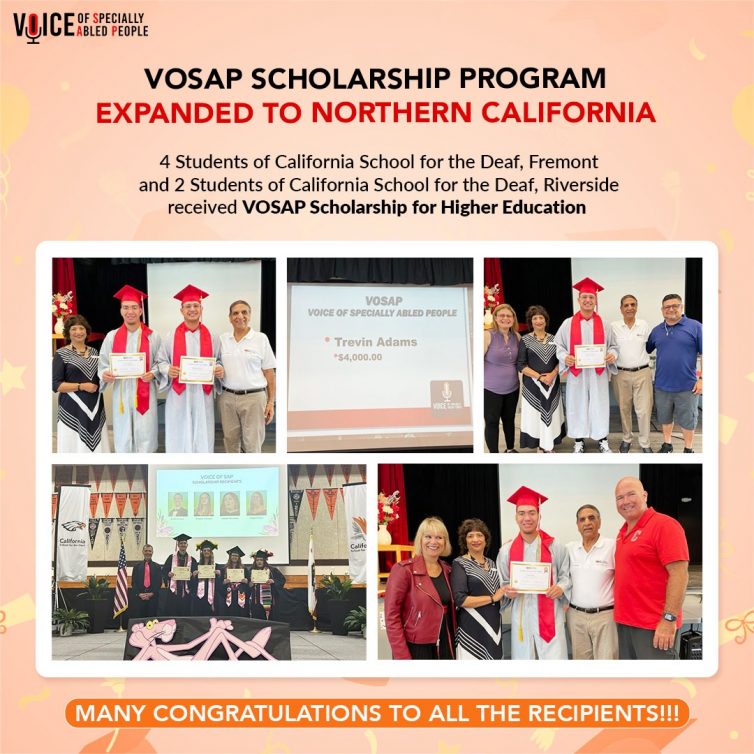 The Voice of SAP Scholarship Program is an important initiative aimed at providing financial assistance to specially abled students in the USA who are pursuing post higher secondary education. The program's primary goal is to support these students in creating a brighter future for themselves through higher education, equipping them with the knowledge and skills necessary for their personal and professional growth.
This scholarship program offers college financial assistance to graduating seniors from high schools who are planning to pursue higher education at accredited community colleges, state colleges, vocational colleges, or universities. The scholarship covers tuition fees, books, and education-related expenses, ensuring that financial constraints do not hinder the pursuit of education for these deserving students.
The VOSAP Scholarship program has now expanded its reach to Northern California, opening up opportunities for students in the region to pursue higher studies. Recently, four students from the California School for the Deaf in Fremont and two students from the California School for the Deaf in Riverside were awarded the VOSAP Scholarship, enabling them to continue their education with financial support.
To find the right beneficiaries through the selection process, VOSAP Co-Founders, Mr. Pranav and Usha Desai, along with volunteers Mr. Raj Rana and Jayana Shah, conducted interviews with the shortlisted candidates along with ASL interpreters. The aim was to assess the students' potential and determine their eligibility for the scholarship program.
During the scholarship award ceremony, Mr. Raj Rana, a lifelong donor to VOSAP, had the opportunity to meet these talented students and witness the joy and happiness that this financial support brought to their lives. This encounter served as a testament to the positive impact that the VOSAP Scholarship Program has on the lives of specially abled students, empowering them to pursue their dreams and achieve their goals.