Enablement with Surgical Intervention
VOSAP Enablement program with surgical interventions is helping people regain vision when possible. Good news is millions of people can regain their vision with a very small cost per eye surgery.

Every quarter we have 700+ people (2,800 so far) enabled, gifted with vision by surgical interventions, executed by VOSAP partner Blind People's association, India.

Here are some of the beneficiaries from rural areas of India.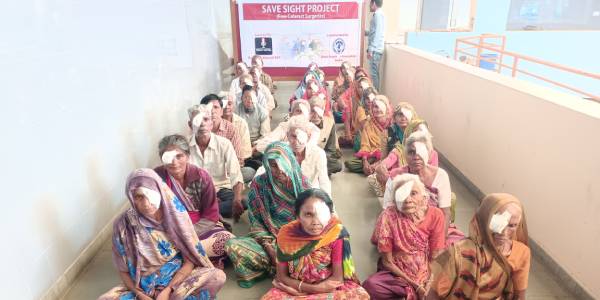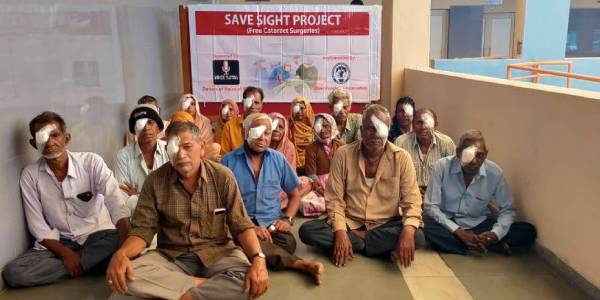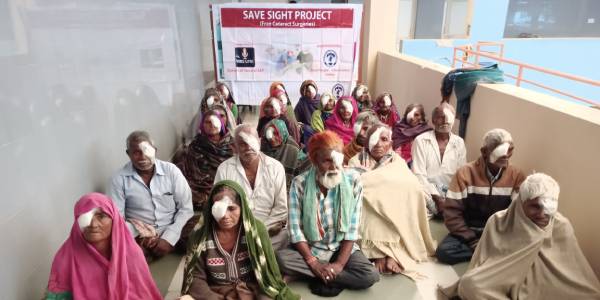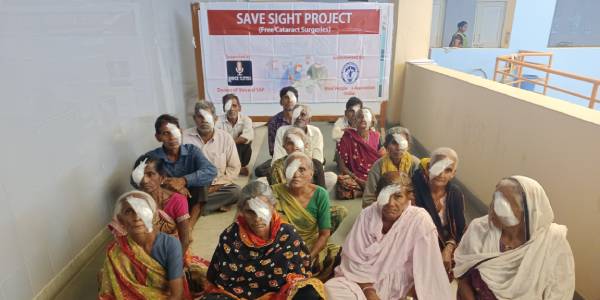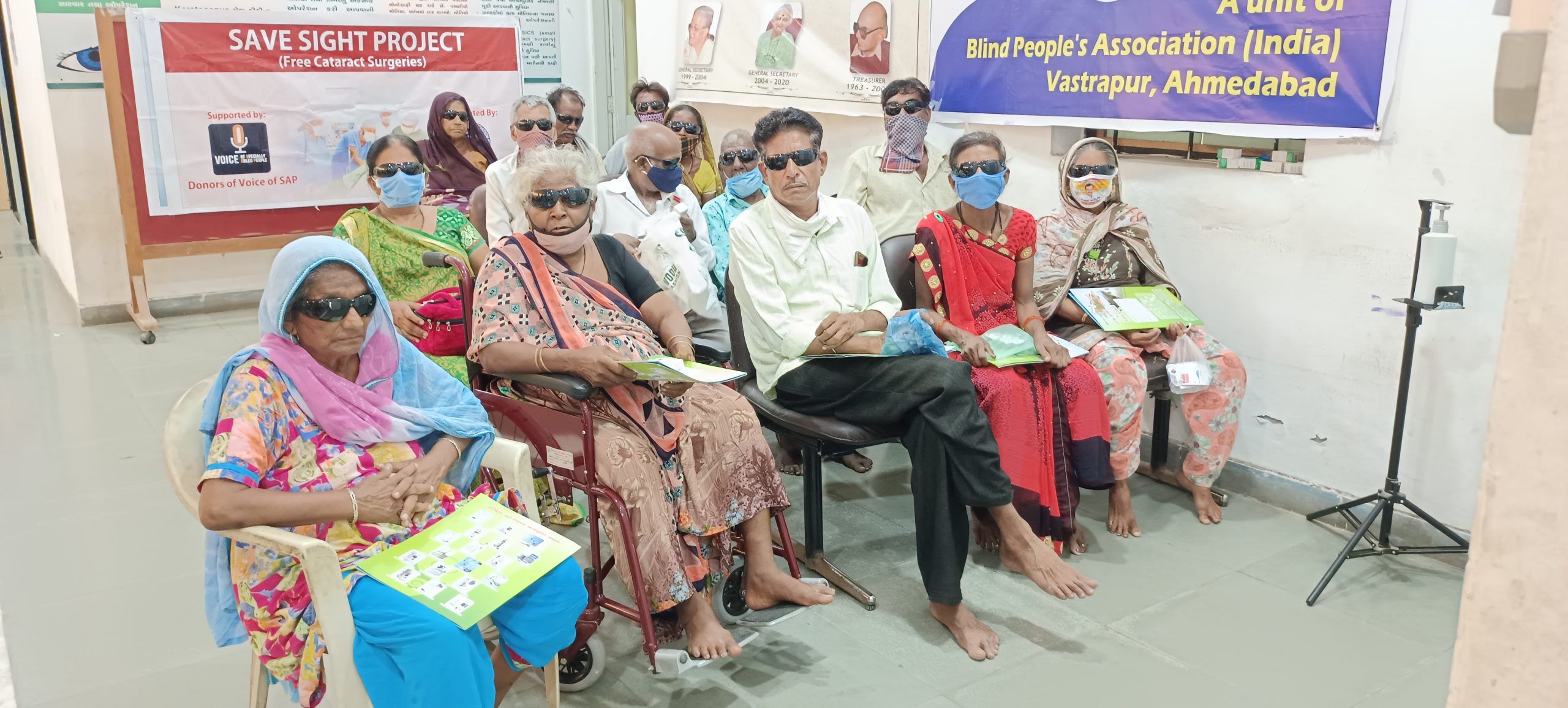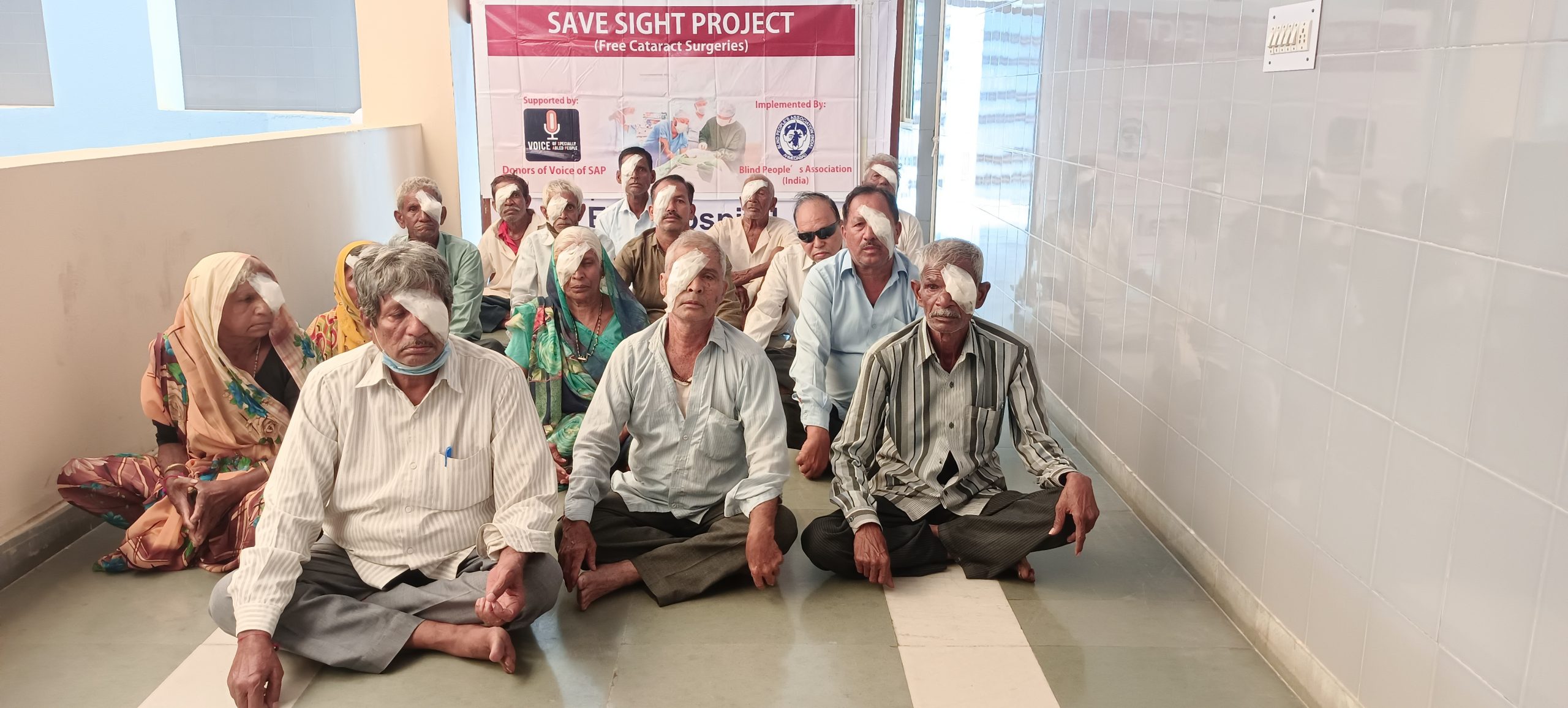 ---
October,2022
---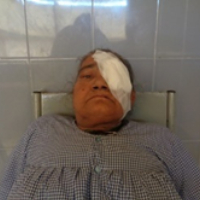 PARVATIBEN RAMESHBHAI PARMAR, 46
ASHIRVAD SOCIETY, SAHWADI
AHMEDABAD – 380038
Date Of Surgery- 03/10/2022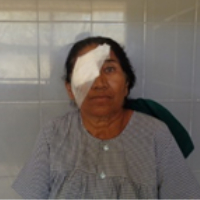 GANGABEN SOMABHAI RABARI, 60
SURYADAY SOCIETY, ASHLALI
AHMEDABAD – 841436
Date Of Surgery- 03/10/2022
RAFIKBHAI ISHMAILBHAI MEMAN, 66
SULEMANI MASHJID, CHANDOLA
AHMEDABAD – 382220
Date Of Surgery- 03/10/2022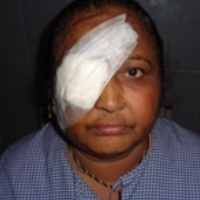 MADHUBEN GATORBHAI KOPATEL, 65
THAKOR VAS, VISALPUR
AHMEDABAD – 382405
Date Of Surgery- 03/10/2022
AHEMAD MIR SAIYED, 72
ALLAHNAGAR, DANILIMDA
AHMEDABAD – 387530
Date Of Surgery- 03/10/2022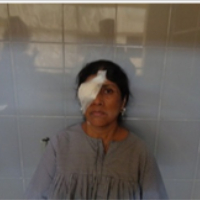 SAHIDA MUKTAR SHAIKH, 60
DARGAH SAME, SAHALAM
AHMEDABAD – 380001
Date Of Surgery- 08/10/2022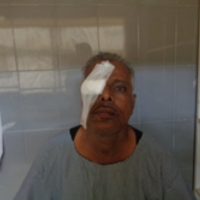 MOHMADSAKIL NAJIRMOHMAD RANGRE, 64
NAVAB NI CHALI, SAHALAM
AHMEDABAD – 380001
Date Of Surgery- 08/10/2022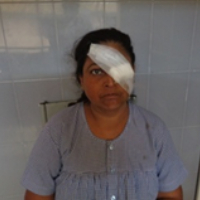 PARAVTIBEN KISHANBHAI RATHOD, 45
BALUMASTER NU DAHELU, BAHERAMPURA
AHMEDABAD – 380051
Date Of Surgery- 08/10/2022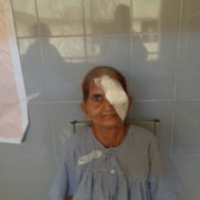 SAMUBEN SANKARHAI CHUNARA, 75
KANTODIYA VAS, RAYPUR DARVAJA
AHMEDABAD – 380028
Date Of Surgery- 08/10/2022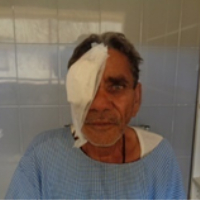 BHIKHAJI SAKRAJI THAKOR, 62
THAKOR VAS, GAMDI
AHMEDABAD – 380022
Date Of Surgery- 03/10/2022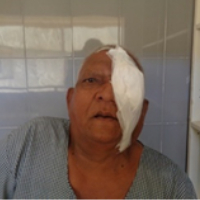 RATILAL SOMDAS PATEL, 62
ARBUDANAGR, ODHAV
AHMEDABAD – 380028
Date Of Surgery- 03/10/2022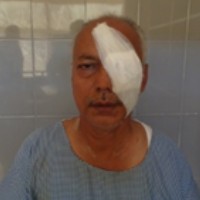 MUMTAJHASAN MASUDHASAN SAIYED, 54
MANUBHAI FAKIRBHAI NII CHALI, RAKHIYAL
AHMEDABAD – 382427
Date Of Surgery- 03/10/2022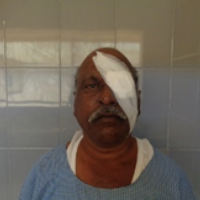 MAGANBHAI JIVABHAI PURABIYA, 58
10 KACHA CHHAPRA, VASTRAPUR
AHMEDABAD – 382305
Date Of Surgery- 03/10/2022
AMRUTBHAI SHANABHAI ZALA, 56
VANKAR VAS, VISALPUR
AHMEDABAD – 382260
Date Of Surgery- 04/10/2022
---
September,2022
---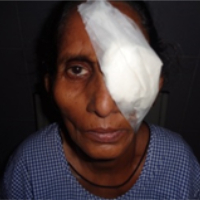 VIPUN AFATALI SHEIKH, 60
BERALMARKET, NAROL
AHMEDABAD – 221405
Date Of Surgery- 01/09/2022
BHUPENDRABHAI MANIBHAI PATEL, 63
PATELVAS, NAAZ
AHMEDABAD – 380001
Date Of Surgery- 07/09/2022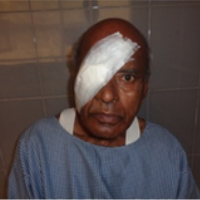 KEVAL DHRUVIL DEVGARE, 58
SHIREENATH HIL, VASHTRAL
AHMEDABAD – 380001
Date Of Surgery- 07/09/2022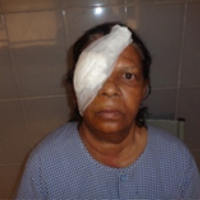 SAROJBEN SANKARBHA CHAUDHARI, 65
GHAN SAHID DARGAH, DANILIMDA
AHMEDABAD – 380001
Date Of Surgery- 07/09/2022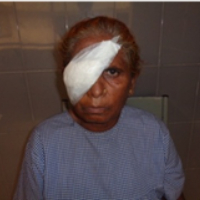 RAHISUNNISA SULEMAN ANSARI, 65
SAMMI NAGAR, NAROL
AHMEDABAD – 380001
Date Of Surgery- 07/09/2022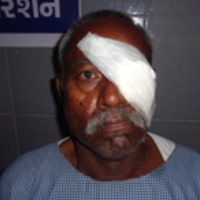 SOMAJI GALBAJI SARGARA, 60
MARVADI NI CHALI, ISANPUR
AHMEDABAD – 380028
Date Of Surgery- 01/09/2022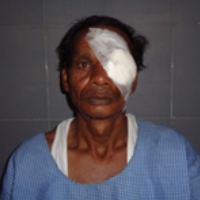 JASWANTBHAI LALLUBHAI RATHOD, 45
RR RICE MILL, NAYKA
KHEDA – 387130
Date Of Surgery- 01/09/2022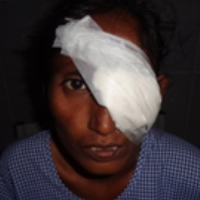 RAMILABEN GANSHYAMBHAI VADHVAN, 35
VANBKARVAS, AMIPURA
AHMEDABAD – 380028
Date Of Surgery- 01/09/2022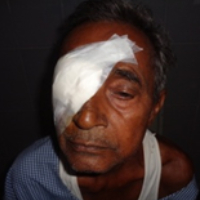 BHIKHABHAI VAJABHAI CHAUHAN, 75
BHADASIYO VISTAR, SOJALI
KHEDA – 380028
Date Of Surgery- 01/09/2022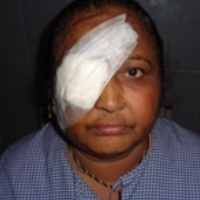 MADHUBEN LAXMANDASH CHAVDA, 53
PARVATINAGAR, NAROL
AHMEDABAD – 380028
Date Of Surgery- 01/09/2022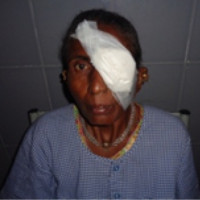 FULIBEN BUDHABHAI OED, 50
OED VAS, ROYKA
AHMEDABAD – 380028
Date Of Surgery- 01/09/2022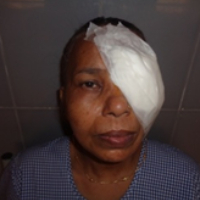 MERUNNISA RASIDHAMEAD RANGREJ, 43
NABINAGAR, NAROL
AHMEDABAD – 380028
Date Of Surgery- 02/09/2022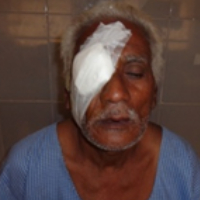 MUSTUMIYA ALAMMIYA KHOKHAR, 60
CHHIPA SOCIETY, DANILIMDA
AHMEDABAD – 380001
Date Of Surgery- 02/09/2022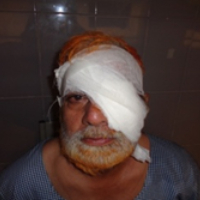 ISMAILBHAI YUSUFBHAI PATEL, 68
RAHIMBHAI NI CHALI MILLATNAGAR, SAHALAM
AHMEDABAD – 382425
Date Of Surgery- 02/09/2022
---
August,2022
---
MANGILAL KELARA TAILI, 75
DHOLESWARNAGAR, CHANGODAR
AHMEDABAD – 382418
Date Of Surgery- 01/08/2022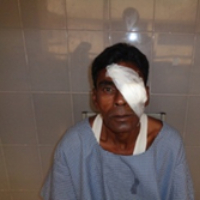 AMRATBHAI HARIBHAI MAKWANA, 59
INDIRANAGAR 1, LAMBHA
AHMEDABAD – 382430
Date Of Surgery- 01/08/2022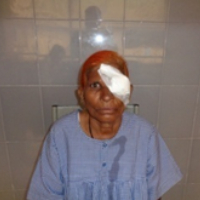 JUBEDABIBI KALUMIYA SHAIKH, 60
NANI BHAGOR, MATAR
KHEDA – 382405
Date Of Surgery- 01/08/2022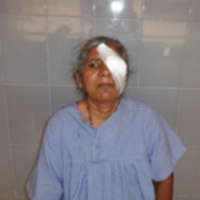 RANJANBEN PRAHALADBHAI DEVIPUJ, 50
BHARAMANPITH, DHOLAKA
AHMEDABAD – 209203
Date Of Surgery- 01/08/2022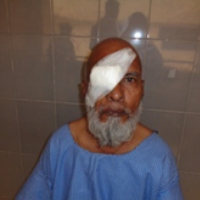 ASHIKALI ABDULJAFAR ANSHARI, 65
RAVAT NI CHALI, GOMTIPUR
AHMEDABAD – 390019
Date Of Surgery- 01/08/2022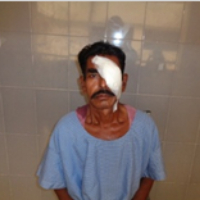 BALUBHAI UTTAMRAV MAHARAJ, 50
BHARVAD VAS, VATVA
AHMEDABAD – 390001
Date Of Surgery- 01/08/2022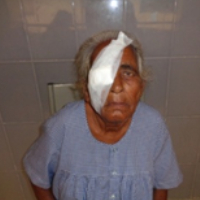 NANNIBIBI NABIMIYA MALEK, 50
JUNA CHORA, MAHELAJ
KHEDA – 380026
Date Of Surgery- 01/08/2022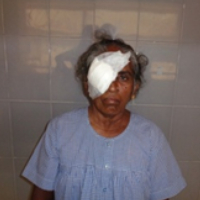 LILABEN KANUBHAI CHUNARA, 60
MOTO CHUNARA VAS 3 BHAG, BAREJA
AHMEDABAD – 382330
Date Of Surgery- 01/08/2022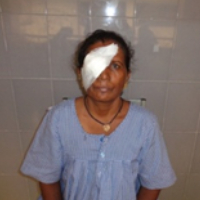 GAURIBEN HARIBHAI SHRIMALI, 40
DEVABHAI GHANTI NI CHALI, DANILIMDA
AHMEDABAD – 443402
Date Of Surgery- 01/08/2022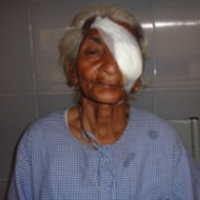 MANGUBEN MANILAL CHAUHAN, 50
PAPER MILL NI CHALI, NANDEJ
AHMEDABAD – 382440
Date Of Surgery- 01/08/2022
---
July,2022
---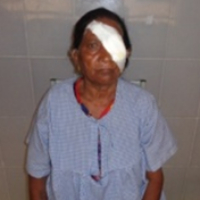 KUVARBEN RAMJIBHAI KOPATEL, 65
BUS STAND PASE, SIMEJ
AHMEDABAD – 382265
Date Of Surgery- 01/07/2022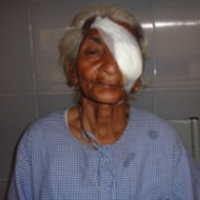 MANGUBEN BHAGABHAI THAKOR, 65
THAKOR VAS, LIMBASI
KHEDA – 387120
Date Of Surgery- 01/07/2022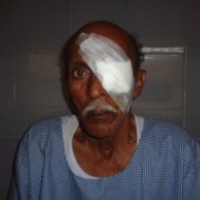 BHARATBHAI SURABHAI DABHI, 70
MAHADEV CHOK, VATAMAN
AHMEDABAD – 382265
Date Of Surgery- 01/07/2022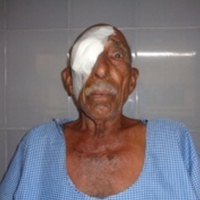 BHURABHAI SANKARJI THAKOR, 80
KHAJUR FALI, MATAR
KHEDA – 387120
Date Of Surgery- 01/07/2022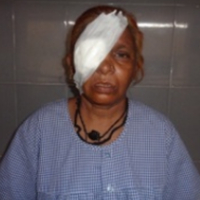 AFSANABANU YUSUFKHAN PATHAN, 60
PATHANVAS, MATAR
KHEDA – 387530
Date Of Surgery- 01/07/2022
KARSANBHAI GOVINDBHAI VEGDA, 74
51 SHANABHAI NAGAR, VATVA
AHMEDABAD – 380038
Date Of Surgery- 01/07/2022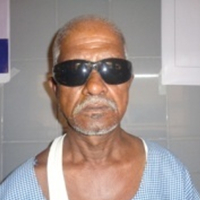 NARSIHBHAI RAMCHANDRA MAISAL, 60
328/1639 GUJARAT HOUSING BOARD, BAPUNAGAR
AHMEDABAD – 380024
Date Of Surgery- 01/07/2022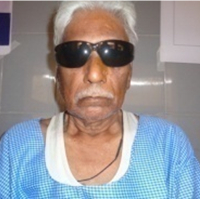 UDARAM PANDURANG CHANDEKAR, 77
32 GOPAL NAGAR SOCIETY, BAPUNAGAR
AHMEDABAD – 380024
Date Of Surgery- 01/07/2022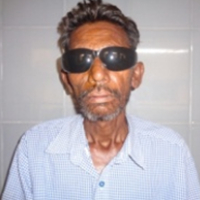 KISHANBHAI PARMAR, 54
36 JUVARNAGAR CHHAPRA, BAPUNAGAR
AHMEDABAD – 380024
Date Of Surgery- 01/07/2022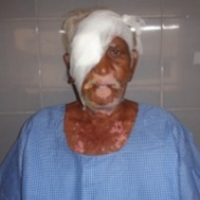 HALJIBHAI GOPALBHAI PARMAR, 72
396 ANAND FLAT, BAPUNAGAR
AHMEDABAD – 380024
Date Of Surgery- 01/07/2022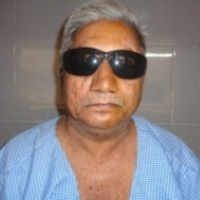 VITTHALBHAI SOMABHAI PARMAR, 63
611/3902 GUJARAT HOUSINGH BOARD, BAPUNAGAR
AHMEDABAD – 380024
Date Of Surgery- 01/07/2022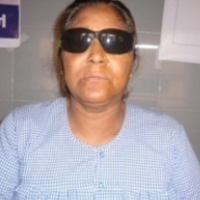 BHAGVANDEVI DAMODAR YADAV, 59
1B LUHAR SERI KAILASI SCHOOL PASE, SARASPUR
AHMEDABAD – 380024
Date Of Surgery- 01/07/2022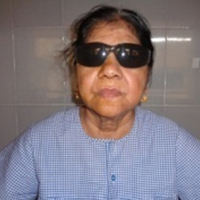 RITABEN VIJAYPAL RAJPUT, 65
3720/528 GUJARAT HOUSINGH BOARD, BAPUNAGAR
AHMEDABAD – 380024
Date Of Surgery- 01/07/2022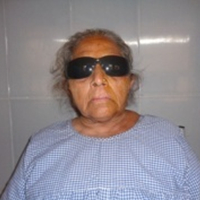 DHANIBEN HARJIBHAI PARMAR, 67
39/6 ANAND FLAT, BAPUNAGAR
AHMEDABAD – 380024
Date Of Surgery- 01/07/2022
---
June,2022
---
LAKHUBEN RAMBHAI PATEL, 65
INDIRANAGAR 2, LAMBHA
AHMEDABAD – 382345
Date Of Surgery- 02/05/2022
VASANTIBEN TARACHAND KHATIK, 60
DHARAMBHUMI, NAROL
AHMEDABAD – 380038
Date Of Surgery- 01/06/2022
DEVNATH RAMDHARISINGH KOYRI, 60
BACHUBHAI KUVA, VATVA
AHMEDABAD – 841436
Date Of Surgery- 01/06/2022
DASRATHBHAI VIRUBHAI PATEL, 53
MAYURNAGAR, ADRODA
AHMEDABAD – 382220
Date Of Surgery- 01/06/2022
JASODABEN SRAVANBHAI RATHO, 45
BHAMARIYA
AHMEDABAD – 382405
Date Of Surgery- 02/06/2022
SAKARBEN MAGANBHAI GOHIL, 60
VERAIMATA MANDIR PASE, KOSYAL
KHEDA – 387530
Date Of Surgery- 02/06/2022
HASMATBANU IDRISHBHAI SAIYED, 72
KHODIYARNAGAR, DANILIMDA
AHMEDABAD – 380022
Date Of Surgery- 02/06/2022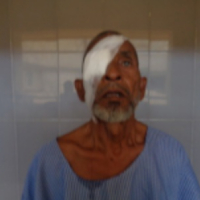 JARIFAHEMAD RASIDAHEMAD SHAIKH, 70
SAIYEDVADI, VATVA
AHMEDABAD – 244102
Date Of Surgery- 03/06/2022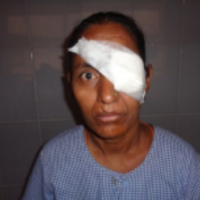 NIRUBEN PRAHALADBHAI BORANA, 50
VANKARVAS, MEHDIKUVA
AHMEDABAD – 382425
Date Of Surgery- 06/06/2022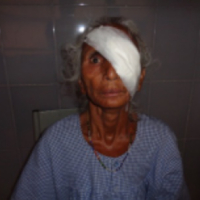 JAMNABEN MOHANBHAI KANGASIYA, 60
KANGASIYA VAS, BAREJA
AHMEDABAD – 380001
Date Of Surgery- 06/06/2022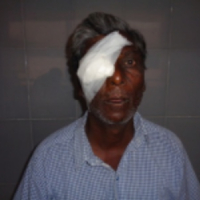 JAYANTIBHAI MANABHAI PARMAR, 64
SHANABHAI NAGAR, VATVA
AHMEDABAD – 382440
Date Of Surgery- 06/06/2022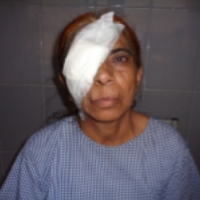 MERAJ MOHMADSAFIK SHAIKH, 64
SHANABHAI NAGAR, VATVA
AHMEDABAD – 382440
Date Of Surgery- 06/06/2022
DHANIBEN KESHABHAI VAGHELA, 64
SHANABHAI NAGAR, VATVA
AHMEDABAD – 382440
Date Of Surgery- 06/06/2022
DHANIBEN KESHABHAI VAGHELA, 55
VAGHELA VAS, SOBHASAN
AHMEDABAD – 382145
Date Of Surgery- 07/06/2022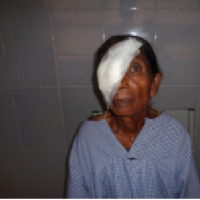 KAMLABEN RAMABHAI TALPADA, 75
BADHANI LAKHAPURA
ANAND – 380038
Date Of Surgery- 07/06/2022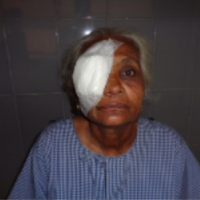 JIVATBEN CHATURBHAI SODHPARMAR, 60
PARMARVAS, JALAMPURA
KHEDA – 387130
Date Of Surgery- 07/06/2022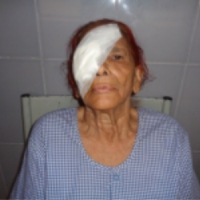 SAFIKUNISHA IDRISHBHAI KHURESH, 70
AJITMIL, BAHERAMPURA
AHMEDABAD – 208001
Date Of Surgery- 07/06/2022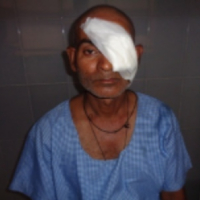 SHANTOSH RAMMURAT MISHRA, 47
VS HOSHPITAL, SHAHVADI
AHMEDABAD – 224209
Date Of Surgery- 07/06/2022
---
May,2022
---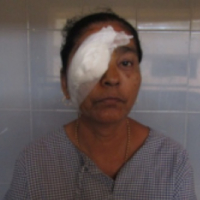 DHULIBEN JASUBHAI PARMAR, 60
VANKAR VAS, UMIYAPURA
KHEDA – 387120
Date Of Surgery- 02/05/2022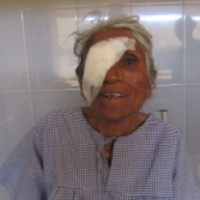 DAHYIBEN NANAJI SOLANKI, 65
SOLANKI VAS, TAKHATPURA
ARVALLI – 383315
Date Of Surgery- 02/05/2022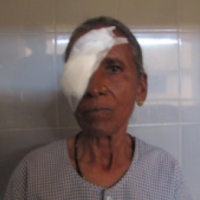 BENIBEN SHANAJI SOLANKI, 55
SOLANKI VAS, TAKHATPURA
ARVALLI – 383315
Date Of Surgery- 02/05/2022
KALIBEN PUNJABHAI RAVAL, 65
RAVAL VAS, GABAT
ARVALLI – 383315
Date Of Surgery- 02/05/2022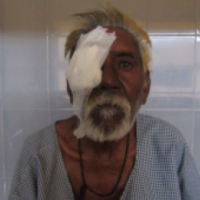 AMRABHAI NATHABHAI VAGHARI, 60
VATRAK
ARVALLI – 383315
Date Of Surgery- 02/05/2022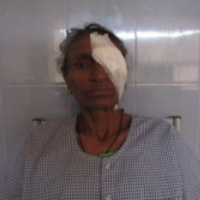 JARIBEN AMBALAL RAVAL, 60
RAVAL VAS, JALAMPURA
ARVALLI – 383315
Date Of Surgery- 02/05/2022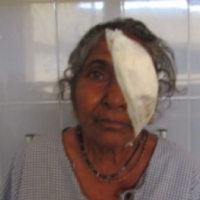 NATHIBEN KUBERSINGH RATHOD, 65
VATRAK GADH
ARVALLI – 383315
Date Of Surgery- 02/05/2022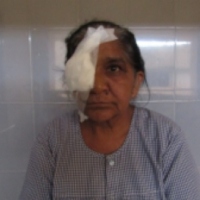 USHABEN NARESHBHAI ARORA, 65
VATRAK GADH
ARVALLI – 383315
Date Of Surgery- 02/05/2022
GANPATBHAI PUNJABHAI NADIYA, 60
NADIYA VAS, NAVALPUR
ARVALLI – 383307
Date Of Surgery- 02/05/2022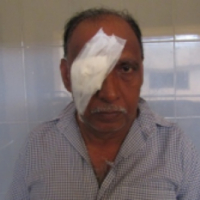 DINESHKUMAR DHIRAJBHAI JOSHI, 55
BAYAD
ARVALLI – 383335
Date Of Surgery- 02/05/2022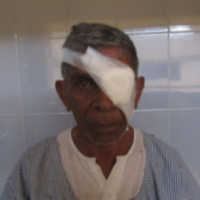 GAMAJI KALAJI PARMAR, 65
PARMAR VAS, BORDI
ARVALLI – 383340
Date Of Surgery- 02/05/2022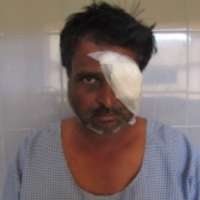 BHARATKUMAR KANUBHAI PARMAR, 35
PARMAR VAS, DALPATPURA
ARVALLI – 383315
Date Of Surgery- 02/05/2022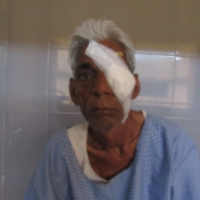 BABUBHAI BHATHIJI BARIYA, 65
BARIYA VAS, BHARUJI NA MUVADA
ARVALLI – 382345
Date Of Surgery- 02/05/2022
LAKHUBEN RAMBHAI PATEL, 65
INDIRANAGAR 2, LAMBHA
AHMEDABAD – 382345
Date Of Surgery- 02/05/2022
---
April,2022
---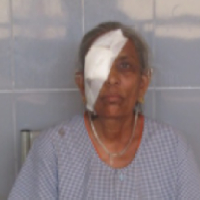 LILABEN PRATAPBHAI JADAV, 60
SUKHIYALNAGAR, ODHAV
AHMEDABAD – 382418
Date Of Surgery- 01/04/2022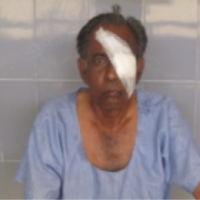 RAMJIBHAI HARJIBHAI SOLANKI, 65
JAGDISHNAGAR, SHAHVADI
AHMEDABAD – 382430
Date Of Surgery- 01/04/2022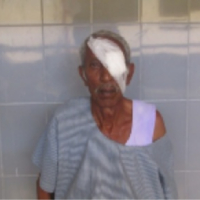 SANABHAI BHUDARBHAI MARU, 75
MARUNAGAR, RUPGADH
AHMEDABAD – 382405
Date Of Surgery- 01/04/2022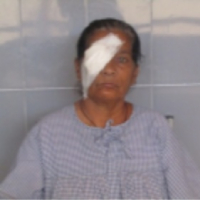 GEETABEN VAHANBHAI THAKOR, 60
THAKOR VAS, NAYKA
KHEDA – 209203
Date Of Surgery- 01/04/2022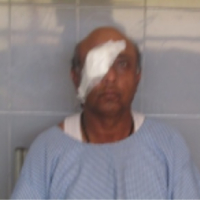 IBRAHIMALI MITHAMIYA SHEIYAD, 60
SHEIYADVAD, RAMOL
AHMEDABAD – 390019
Date Of Surgery- 01/04/2022
ANJUMANBEN LALBHAI PATHAN, 50
MILLATNAGAR, SAHALAM
AHMEDABAD – 380001
Date Of Surgery- 01/04/2022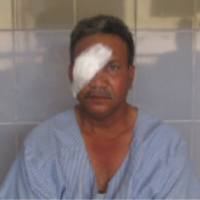 VINUBHAI GABHABHAI MAKAVANA, 54
TULSHIDASHNAGAR, SARASPUR
AHMEDABAD – 380026
Date Of Surgery- 01/04/2022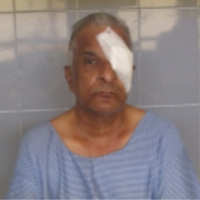 ATUL SAMBHUBHAI PAREKH, 60
RAJNAND RECIDENCY, NAROL
AHMEDABAD – 382330
Date Of Surgery- 01/04/2022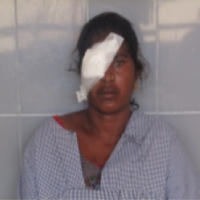 SOBHABEN PREMABHAI PADHAR, 40
HOUSINGH, SIYAD
AHMEDABAD – 443402
Date Of Surgery- 01/04/2022
FARIDABANU NAVABALI ANSARI, 40
HOUSINGH, SIYAD
AHMEDABAD – 443402
Date Of Surgery- 01/04/2022
---
March,2022
---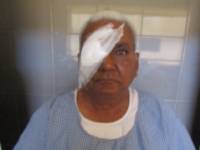 NAVNITBHAI JETHALAL PANCHAL, 68
MAHADEVNAGAR, VASTRAL
AHMEDABAD – 382418
Date Of Surgery- 02/03/2022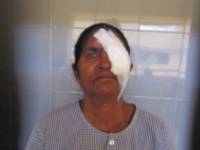 SAVITABEN RATILAL CHUNARA, 50
INDIRANAGAR, ZANU
AHMEDABAD – 382430
Date Of Surgery- 02/03/2022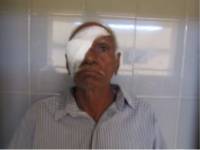 NATVARBHAI MAKWANA, 65
ROHIT VAS, SAISPUR
AHMEDABAD – 382405
Date Of Surgery- 02/03/2022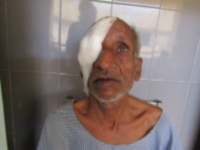 RAMAVTAR DINA SHARMA, 70
SATADHAR NAGAR, NAROL
AHMEDABAD – 209203
Date Of Surgery- 02/03/2022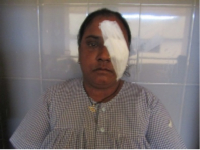 DILSAD SABIR SHAIKH, 36
AMBER TOWER, JUHAPURA
AHMEDABAD – 390019
Date Of Surgery- 02/03/2022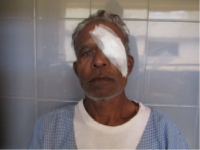 LALBHAI BABANBHAI SHAIKH, 65
RANGREJ NI POL, TEEN DARVAJA
AHMEDABAD – 380001
Date Of Surgery- 02/03/2022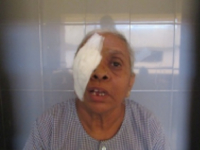 KUSUMBEN NAVNITLAL PANCHAL, 65
MAHADEVNAGAR, VASTRAL
AHMEDABAD – 380026
Date Of Surgery- 02/03/2022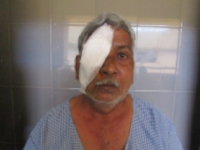 PRAHELADBHAI SAMPATBHAI, 60
AMBIKA NAGAR, NARODA
AHMEDABAD – 382330
Date Of Surgery- 02/03/2022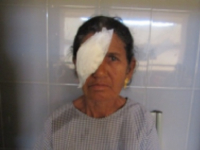 RASHIDABIBI AHMADKHAN KHAN, 50
AMBARTAWAR, SARKHEJ
AHMEDABAD – 443402
Date Of Surgery- 02/03/2022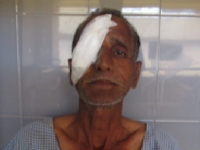 MAKSUDALI SIRAJUDDIN PATHAN, 66
VATVA
AHMEDABAD – 382440
Date Of Surgery- 02/03/2022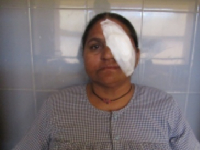 JAHIRAKHATUN ALBARULHAQ SAIYED, 69
RCC ROAD, JUHAPURA
AHMEDABAD – 221712
Date Of Surgery- 02/03/2022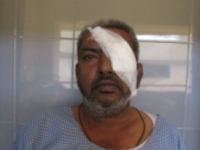 FARUKBHAI MOHMADBHAI MEMON, 56
RTUSABH FLAT, DANILIMDA
AHMEDABAD – 380028
Date Of Surgery- 02/03/2022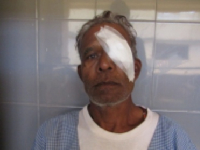 LALJIBHAI DANABHAI PARMAR, 58
AMBEDAKAR COLONY, SAISPUR BOGHA
AHMEDABAD – 382345
Date Of Surgery- 03/03/2022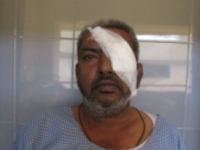 BABUBHAI BUDHABHAI THAKOR, 52
THAKORVAS, KELIYAVASNA
AHMEDABAD – 387810
Date Of Surgery- 03/03/2022
---
February,2022
---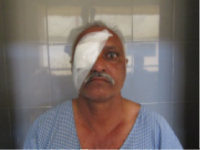 HARIBHAI AALABHAI SOLANKI, 58
NARAYAN CRISHTAL, VATVA
AHMEDABAD – 384241
Date Of Surgery- 01/02/2022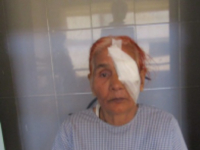 KUNDANNISHA QURESI, 60
SEKHUBHAI NI CHALI MILLATNAGAR, SAHALAM
AHMEDABAD – 380022
Date Of Surgery- 01/02/2022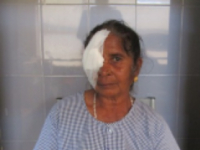 SITABEN KANTIBHAI THAKOR, 50
THAKORVAS, PALDIKANKAJ
AHMEDABAD – 352425
Date Of Surgery- 01/02/2022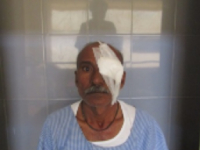 LAVJIBHAI KARMANBHAI RATHOD, 60
RATHODVAS, BAHERAMPURA
AHMEDABAD – 380022
Date Of Surgery- 01/02/2022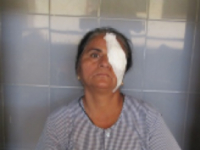 MUMTAJBEN ASHRAFBHAI MUSHANI, 52
MUSHANINAGAR, BOTAD
BHAVNAGAR – 380022
Date Of Surgery- 01/02/2022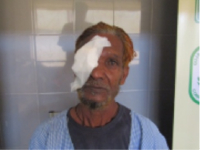 RUSHTUM KADARSHAB KANANGIRI, 50
BOMBAY HOTEL, NAROL
AHMEDABAD – 380028
Date Of Surgery- 01/02/2022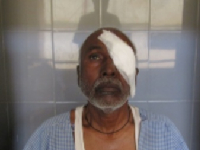 MITTHULAL KUSWAH, 64
UMIYA NURSARY & FARM, GHODASAR
AHMEDABAD – 283111
Date Of Surgery- 01/02/2022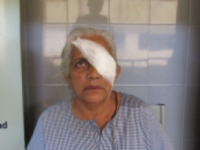 GAJRABA MAFAJI CHAVDA, 60
AYOJANNAGAR, VINZOL
AHMEDABAD – 382445
Date Of Surgery- 01/02/2022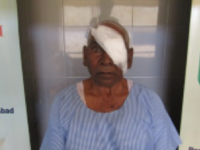 UKABHAI BHANABBHAI VAGHELA, 65
HARIJANVAS, DEHGAMDA
AHMEDABAD – 382220
Date Of Surgery- 01/02/2022
TIDIBEN KANUBHAI BHARVAD, 68
BHARVAD VAS, SANKOD
AHMEDABAD – 382220
Date Of Surgery- 01/02/2022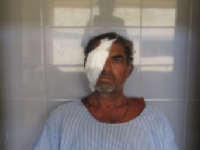 BOGARBHAI JERAMBHAI JAMOD, 68
BHARVAD VAS, SANKOD
AHMEDABAD – 382220
Date Of Surgery- 01/02/2022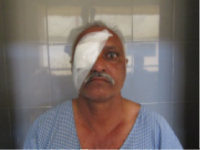 KASHIRAM KODABHAI CHAUHAN, 60
CHAUHANVAS, MANKOR
AHMEDABAD – 382110
Date Of Surgery- 01/02/2022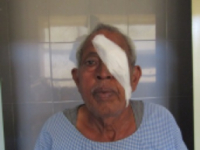 VIKRAMBHAI GORDHANBHAI VACHIYA, 61
VACHIYAVAS, JAMBUTHAL
AHMEDABAD – 382110
Date Of Surgery- 01/02/2022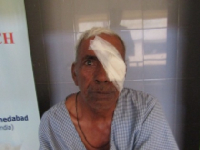 KAVABHAI HARJIBHAI GOHIL, 60
GOHILVAS, JUVAL
AHMEDABAD – 382220
Date Of Surgery- 01/02/2022
---
January,2022
---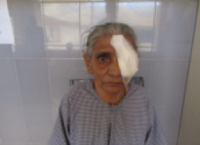 JAINABBEE SULEMAN SOLANKI, 74
NUMAN RECIDENCY, FATEVADI
AHMEDABAD – 400101
Date Of Surgery- 01/01/2022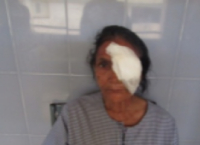 KHERUNISHA AMARALI ANSHARI, 61
BOMBAY HOTEL, NAROL
AHMEDABAD – 382405
Date Of Surgery- 01/01/2022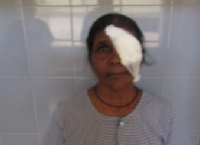 SAROJBEN MAHESHBHAI RAVAL, 51
GOVINDVADI, ISHANPUR
AHMEDABAD – 382443
Date Of Surgery- 01/01/2022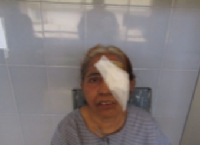 MUSARATBANU LIYAKATALI ANSARI, 55
FAISALNAGAR, NAROL
AHMEDABAD – 380028
Date Of Surgery- 01/01/2022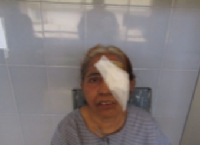 RADHABEN MOHANLAL CHHTRI, 56
VITAYATNAGAR, BHAMARIYA
AHMEDABAD – 382504
Date Of Surgery- 01/01/2022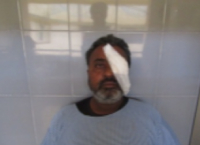 MOHMADIQBAL IBRAHIM SHAIKH, 45
BERAL MAKET, NAROL
AHMEDABAD – 380028
Date Of Surgery- 01/01/2022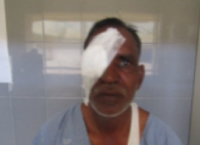 VAJIRKHAN BATTUKHAN PATHAN, 49
NOORNAGAR, RAKHIYAL
AHMEDABAD – 380023
Date Of Surgery- 01/01/2022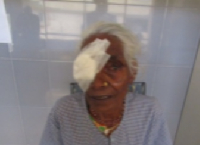 KALAVATIBEN RAMMILANSINGH GOD, 76
VASHANTVIHAR, NAROL
AHMEDABAD – 484001
Date Of Surgery- 01/01/2022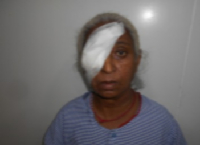 SAVITABEN DINESHBHAI BHIL, 76
VASHANTVIHAR, NAROL
AHMEDABAD – 484001
Date Of Surgery- 01/01/2022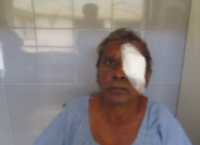 GAMBHIRBHAI VARUBHAI PARMAR, 68
DASRATHMUKHI NI CHALI, BAHERAMPURA
AHMEDABAD – 380022
Date Of Surgery- 01/01/2022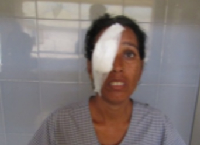 SHITALBEN PANKAJBHAI PANCHAL, 49
PARABADI PASE, MAHIJ
KHEDA – 387120
Date Of Surgery- 01/01/2022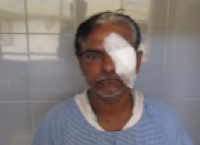 MEHDIHASHAN MOHMADHANIF SHEIKH, 57
HUSENABADNAGAR/2, VATVA
AHMEDABAD – 382440
Date Of Surgery- 01/01/2022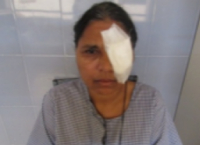 MERAJBANU MOHMADISAK MEV, 53
SAIYEDVADI, VATVA
AHMEDABAD – 382440
Date Of Surgery- 01/01/2022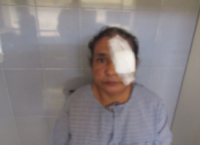 JUBEDABANU MOHMADIBRAHIM SHAIK, 56
A11 CHISTIYA PARK, VATVA
AHMEDABAD – 382440
Date Of Surgery- 01/01/2022
---
November,2021
---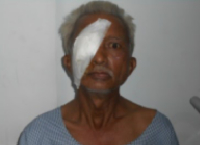 KASHTURBHAI NARAYANJI VAGRI, 52
VAGRIVAS, MEHDIKUVA
AHMEDABAD – 380004
Date Of Surgery- 11/11/2021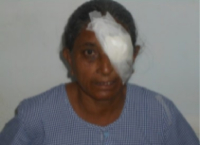 SAYRABANU CHANDMIYA SHAIKH, 50
TAJUMIYA NO TEKRO, DUDHESWAR
AHMEDABAD – 380004
Date Of Surgery- 23/11/2021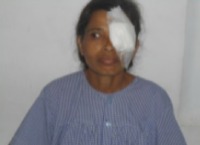 MANJULABEN MAKWANA, 46
VANKAR VAS, MAFALIPUR
AHMEDABAD – 387110
Date Of Surgery- 23/11/2021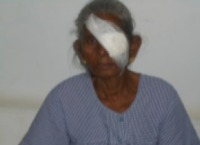 RAMMUBEN RAMPRASAD PASI, 70
RANGOLINAGAR, NAROL
AHMEDABAD – 227301
Date Of Surgery- 23/11/2021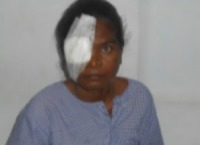 KAILASHBEN JAGDISHBHAI, 40
PARMAR VAS, RAJPUR
AHMEDABAD – 387810
Date Of Surgery- 23/11/2021
YAKUBMIYA BAVAMIYA SHAIKH, 60
PATHAN MAHOLLA, BAREJA
AHMEDABAD – 382425
Date Of Surgery- 23/11/2021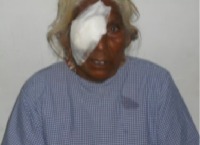 KAIBEN DHULABHAI PATEL, 60
PATEL VAS, JUVAL
AHMEDABAD – 382220
Date Of Surgery- 23/11/2021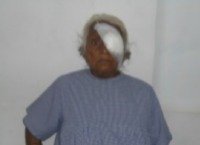 DEVUBEN KARSANBHAI GOHIL, 70
GOHIL VAS, JUVAL
AHMEDABAD – 382220
Date Of Surgery- 23/11/2021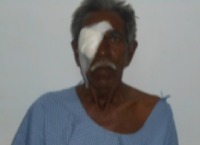 FATESINH RAMSINH ZALA, 65
ZALA VAS, BORTIMBA
ARVALLI – 383325
Date Of Surgery- 23/11/2021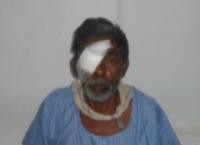 SANKARSINH GULABSINH PARMAR, 65
PARMAR VAS, BORTIMBA
ARVALLI – 383325
Date Of Surgery- 23/11/2021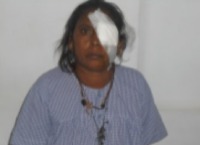 GORIBIBI AAFIKMIYA SIPAI, 55
SIPAI VAS, DOLAPUR
ARVALLI – 383325
Date Of Surgery- 25/11/2021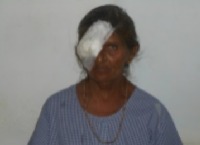 KAMLABEN GOVINDBHAI VANKAR, 50
VANKAR VAS, GABAT
ARVALLI – 383325
Date Of Surgery- 25/11/2021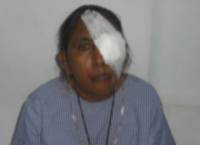 JAYEDABEN AKBARMIYA SIPAI, 55
SIPAI VAS, DOLAPUR
ARVALLI – 383325
Date Of Surgery- 25/11/2021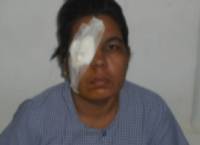 KOMALBEN SATYANARAYAN JANGID, 38
DHANSURA
ARVALLI – 383325
Date Of Surgery- 25/11/2021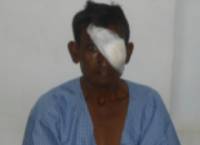 AAFIKMIYA FATUMIYA SIPAI, 60
SIPAI VAS, DOLAPUR
ARVALLI – 383325
Date Of Surgery- 25/11/2021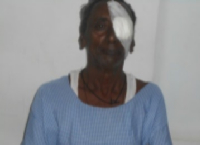 RAMANBHAI RATNABHI CHAMAR, 60
CHAMAR VAS, CHOILA
ARVALLI – 383325
Date Of Surgery- 25/11/2021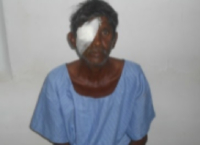 SHANABHAI RAJABHAI TARAR, 45
TARAR VAS, HEMATRAL
ARVALLI – 383325
Date Of Surgery- 25/11/2021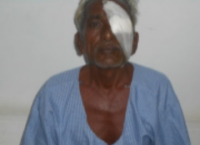 PRATAPBHAI KESHABHAI BARIYA, 52
BARIYA VAS, ALVA
ARVALLI – 383325
Date Of Surgery- 25/11/2021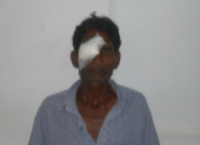 JAYANTIBHAI SOMABHAI PATEL, 52
PATEL VAS, RAMOS
ARVALLI – 383325
Date Of Surgery- 25/11/2021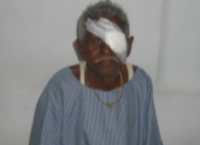 MANGALBHAI FULABHAI CHAUHAN, 50
CHAUHAN VAS, CHAMARPUR
ARVALLI – 383325
Date Of Surgery- 25/11/2021
---
October, 2021
---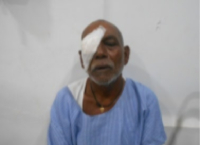 CHANDUBHAI MAGANBHAI, 60
UMIYAPURA,THAKORVAS
KHEDA – 387810
Date Of Surgery- 8/10/2021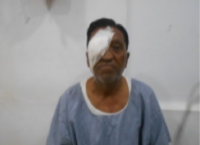 GAHNIBHAI KASAMBHAI KHALIFA, 65
RAMPUR,MUKHI FALI
AHEMDABAD – 380028
Date Of Surgery- 8/10/2021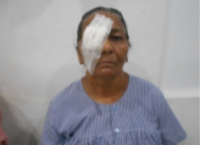 RAMILABEN KANUBHAI PATEL, 60
RAMPUR,GHANTIVADU FALIYU
AHEMDABAD – 387810
Date Of Surgery- 8/10/2021
SUMITRABEN NATUBHAI THAKOR, 40
RAMPUR,THAKORVAD FALI
AHEMDABAD – 387810
Date Of Surgery- 8/10/2021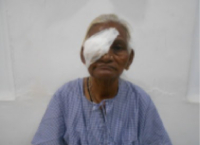 MANEKBEN RATILAL PARMAR, 60
NAYKA,KHODIYAR MATANO VAS
KHEDA – 387550
Date Of Surgery- 8/10/2021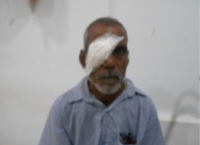 MUSTKIMALI MUMTAJALI SHAIKH, 59
NAROL,BOMEY HOTEL
AHEMDABAD – 382405
Date Of Surgery- 8/10/2021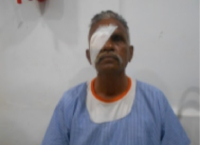 JASHVANTBHAI RATNABHAI PATEL, 60
CTM,SMRATNAGAR
AHEMDABAD – 380022
Date Of Surgery- 8/10/2021
SHARDABEN SHIVDAS NAYDU, 65
BAHERAMPURA,HAMSUKH FALIYANI CHALI
AHEMDABAD – 380028
Date Of Surgery- 8/10/2021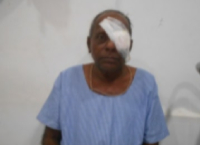 RAGHVJI TRIKAMBHAI BUKELIYA, 73
SHAVADI,NIRMAL SOCIETY
AHMEDABAD – 380022
Date Of Surgery- 6/10/2021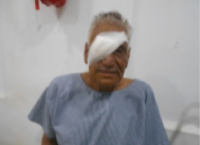 ISHMAILBHAI KALUBHAI SHAIKH, 71
JAMALPUR,RAM RAHIM NA TEKRA
AHMEDABAD – 380001
Date Of Surgery- 6/10/2021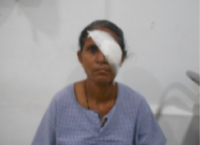 TINABEN MANHARBHAI CHUNARA, 45
SANAND
AHMEDABAD – 382110
Date Of Surgery- 6/10/2021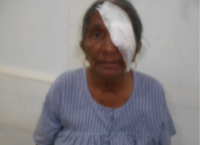 NURJAHA HAJIMOHAMAD CHHIPA, 65
BAHERAMPURA,PARIKSHIT NAGAR
AHMEDABAD – 380028
Date Of Surgery- 7/10/2021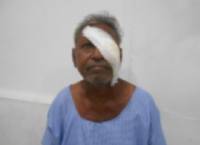 VERSHINGHBHAI BASUBHAI VAGHARI, 75
GHODASAR,GHVRI VIHON FLAT
AHMEDABAD – 380050
Date Of Surgery- 6/10/2021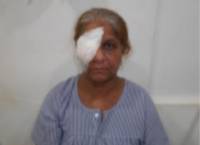 KHVAJABIBI ISHMAILBHAI PATHAN, 60
NAROL,SIRAS PARK
AHMEDABAD – 382405
Date Of Surgery- 6/10/2021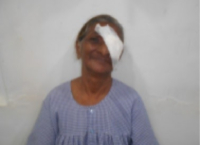 ANISHABANU IQBALHUSAIN SHAIKH, 70
JUHAPURA,ANJUMKOLONI
AHMEDABAD – 380028
Date Of Surgery- 6/10/2021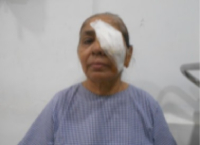 JEIRUNNISHA ABDULRAHEMAN SHAIKH, 63
GAYAKVAD, HAVELI
AHMEDABAD – 380028
Date Of Surgery- 6/10/2021
---
August,2021
---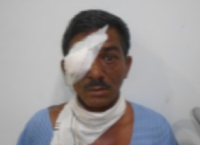 ABDULRAJJAK ABDULRASID MULTANI, 55
BHIL VAS, SAHALAM
AHMEDABAD – 380028
Date Of Surgery- 02/08/2021
LIYAKATKHAN JADAUKHAN CHAUHAN, 55
MAGDUM NAGAR, VATVA
AHMEDABAD – 380028
Date Of Surgery- 02/08/2021
RAVJIBHAI LAXMANBHAI DATANIYA, 60
INDIRANAGRI, CHANDA
KHEDA – 387530
Date Of Surgery- 03/08/2021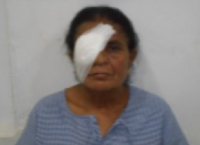 BHAVNABEN BHUPATBHAI PANDYA, 62
DERASAR PASE, JETALPUR
AHMEDABAD – 380028
Date Of Surgery- 03/08/2021
SUDHABEN TRIVEDI, 64
SAHAJANAND APPATMENT, VEJALPUR
AHMEDABAD – 380028
Date Of Surgery- 02/08/2021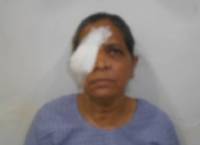 FIROJABANU LIYAKATKHAN PATHAN, 65
JIYA NI POL, KALUPUR
AHMEDABAD – 380028
Date Of Surgery- 02/08/2021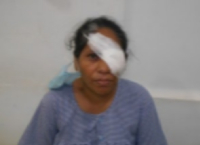 SAYRABANU ANVARKHAN PATHAN, 45
SAUDAGAR NI POL, JAMALPUR
AHMEDABAD – 380028
Date Of Surgery- 02/08/2021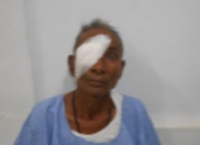 JAMSINH BAHADUR BAMRE, 70
KOYLI TALAVADI, LAMBHA
AHMEDABAD – 380028
Date Of Surgery- 02/08/2021
---
July,2021
---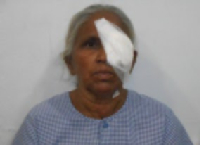 RAJUBEN HEMUBHAI RATHOD, 60
NISHAD PASHE, BAGODRA
AHMEDABAD – 382230
Date Of Surgery- 01/07/2021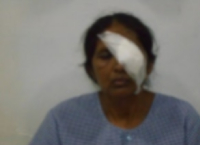 CHETNABEN VINODBHAI PATEL, 55
PATEL VAS, AMBAGAM
ARVALLI – 383350
Date Of Surgery- 01/07/2021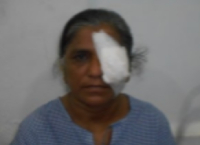 RITABEN ROHITBHAI CHUNARA, 50
CHUNARA VAS, MAKARBA
AHMEDABAD – 383350
Date Of Surgery- 01/07/2021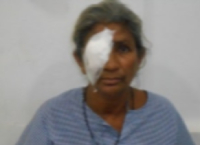 KAMLABEN CHUNAJI SARGARA, 60
PRAVIN NAGAR, VASNA
AHMEDABAD – 382460
Date Of Surgery- 01/07/2021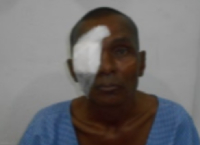 BABUBHAI MOTIBHAI MAKWANA, 60
SHAHVADI, NAROL
AHMEDABAD – 380028
Date Of Surgery- 01/07/2021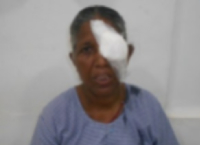 AFSARA KABIRALI SHAIKH, 50
BERAL MARKET, NAROL
AHMEDABAD – 380028
Date Of Surgery- 01/07/2021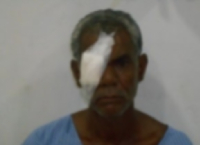 ABDULRAJJAK ABDULRASID NASARI, 45
GARIB NAGAR, BAPUNAGAR
AHMEDABAD – 380028
Date Of Surgery- 01/07/2021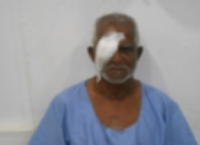 MAHEBUBKHAN RASHULKHAN PATHAN, 74
INDIRANAGAR, MATAR
KHEDA – 387530
Date Of Surgery- 01/07/2021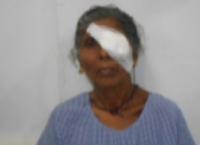 GAURIBEN PUNAJI THAKOR, 70
THAKOR VAS, VISALPUR
AHMEDABAD – 380028
Date Of Surgery- 01/07/2021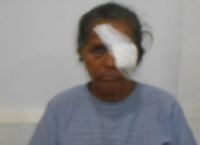 KAMIBEN KALABHAI VAGHELA, 60
KHODIYAR NAGAR, BAHERAMPURA
AHMEDABAD – 380028
Date Of Surgery- 01/07/2021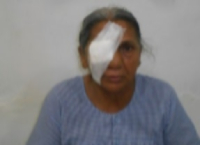 CHANCHIBEN LAXMANBHAI PANCHAL, 60
MATRU VATIKA, HATHIJAN CIRCLE
AHMEDABAD – 380028
Date Of Surgery- 01/07/2021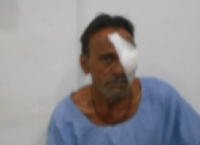 SHIVRAMBHAI JIVABHAI PARMAR, 50
CHHIPA NI CHALI, SUKHARAMNAGAR
AHMEDABAD – 380028
Date Of Surgery- 05/07/2021
---
June,2021
---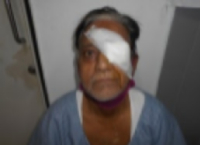 VASUEDEV TRIKAMLAL BHAVSAR, 75
KHALKI, MEHMDAVAD
KHEDA – 387411
Date Of Surgery- 10/06/2021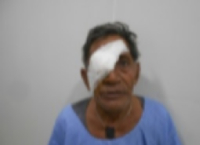 SIKANDARMIYA JAKUMIYA MALEK, 67
MALEKVADA, AMSARAN
KHEDA – 387411
Date Of Surgery- 10/06/2021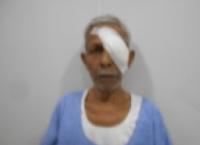 THAKORBHAI SANKARBHAI DARJI, 75
DARJI VAS, KANBHA
KHEDA – 387411
Date Of Surgery- 10/06/2021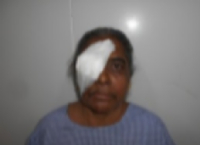 PARULNISHA NASIRMIYA MALEK, 70
MALEK VAD, MEHMADABAD
KHEDA – 387411
Date Of Surgery- 10/06/2021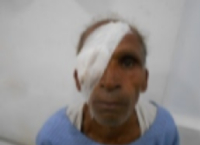 AMRUTBHAI VALJIBHAI PATEL, 71
KHATRAJ CHOKDI, MEHMDAVAD
KHEDA – 387130
Date Of Surgery- 07/06/2021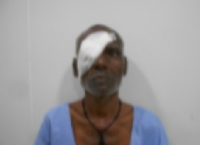 TANAJI RATANJI CHAUHAN, 70
BABUKAKA SOCITY, MEHMDAVAD
KHEDA – 387130
Date Of Surgery- 07/06/2021
MANGALBHAI SANABHAI NAYAK, 53
FATAK TALAV, MEHMDAVAD
KHEDA – 387130
Date Of Surgery- 07/06/2021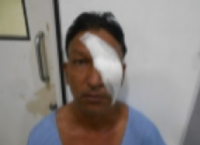 BHIKHABHAI AMARBHAI DIVAN, 55
VAV FALI, MEHMDAVAD
KHEDA – 387130
Date Of Surgery- 07/06/2021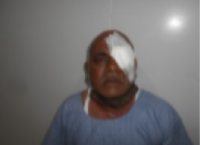 GULABSA IDUSA DIVAN, 57
VAV FADIYU, MEHMEDABAD
KHEDA – 387130
Date Of Surgery- 07/06/2021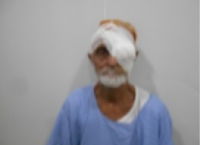 RASULMIYA ALAMMIYA SAIYED, 72
ISLAMABAD, RAMOL
AHMEDABAD – 382449
Date Of Surgery- 07/06/2021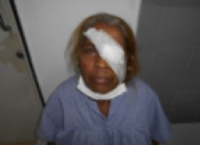 ABEDABIBI ABDULMIYA MALEK, 60
MOTI BHAGOR, VADTHAL
KHEDA – 387375
Date Of Surgery- 07/06/2021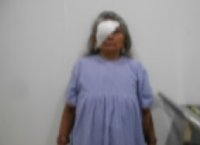 SURAJBEN AGARSANG GOHIL, 60
TEKRA FALI, KASAI
KHEDA – 388260
Date Of Surgery- 07/06/2021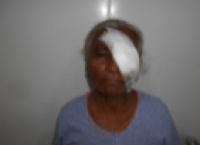 KANTABEN LALABHAI PARMAR, 60
PAGIVAGU, CHIKHDOL
KHEDA – 387640
Date Of Surgery- 07/06/2021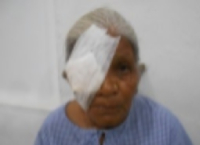 LAXMIBEN JAVANBHAI SOPARMAR, 65
NANI MUVADI ROAD PASE, KESRA
KHEDA – 387430
Date Of Surgery- 07/06/2021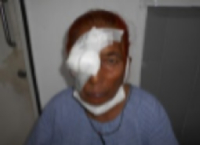 RAHEMATBIBI MOHMADMIYA, 55
PATROL PUMP PASE, AMSARAN
KHEDA – 387430
Date Of Surgery- 07/06/2021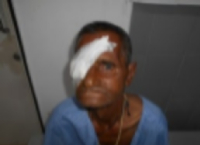 HARIBHAI RAMABHAI PRAJAPATI, 59
VINU DARVAJA BAAR, MEHMDAVAD
KHEDA – 387130
Date Of Surgery- 07/06/2021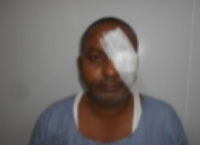 RAMESHBHAI SOLANKI, 53
D/6 MUNSHIPAL CO, BAHERAMPURA
AHEMDABAD – 380038
Date Of Surgery- 01/06/2021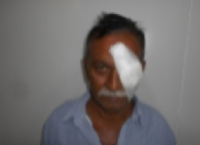 MUKESHKUMAR AMBALAL BAROT, 61
RUSHIKESH NAGAR, HARIPURA
AHEMDABAD – 380038
Date Of Surgery- 01/06/2021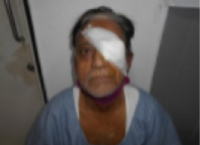 VASHINGH SANKARBHAI NAYAK, 70
NAYAKVAS, NAIKA
KHEDA – 387550
Date Of Surgery- 01/06/2021
SHANTABEN KANJIBHAI PARMAR, 65
VANKAR VAS, SANKHEJ
KHEDA – 387120
Date Of Surgery- 01/06/2021
---
May,2021
---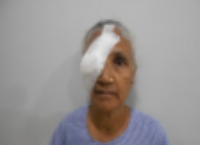 AJIJANBIBI KALUBHAI SHAIKH, 60
GREEN PARK, VATVA
AHEMDABAD – 382465
Date Of Surgery- 03/05/2021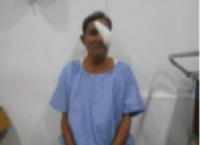 SADIMUDDIN AMINUDDIN SHAIKH, 60
RAHIL APPATMENT, VEJALPUR
AHEMDABAD – 382276
Date Of Surgery- 03/05/2021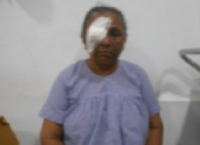 SHUFIYABIBI IBRAHIMBHAI, 52
ALIFNAGAR, VATVA
AHEMDABAD – 382255
Date Of Surgery- 03/05/2021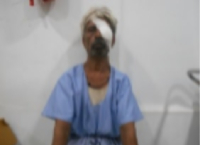 GIRISHBHAI CHIMANLAL PANDYA, 62
DHOLKA
AHEMDABAD – 382460
Date Of Surgery- 03/05/2021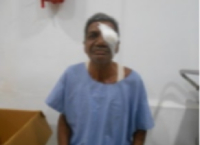 JAGABHAI BABHAYBHAI PARMAR, 65
VANKAR VAS, SINDHAREJ
AHEMDABAD – 382170
Date Of Surgery- 03/05/2021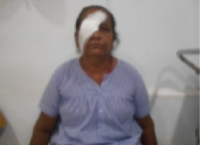 SURYABEN GUNVANTBHAI RANA, 65
SONIVAD, DHOLKA
AHEMDABAD – 382430
Date Of Surgery- 03/05/2021
SAMUBEN KHANABHAI, 65
MAKWANA VAS, VAUTHA
AHEMDABAD – 382240
Date Of Surgery- 03/05/2021
ZIKUBEN JETHABHAI PURABIYA, 55
HARIJAN VAS, KOCHARIYA
AHEMDABAD – 382145
Date Of Surgery- 03/05/2021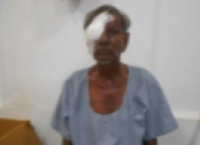 RAYCHANDJI JAKSIJI THAKOR, 70
ALKA TOKIZ PASE, DHOLKA
AHEMDABAD – 382145
Date Of Surgery- 03/05/2021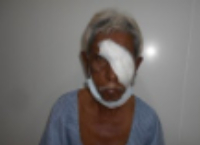 CHAMPABEN BACHUBHAI KOPATEL, 60
GADHEMAR, DHOLKA
AHEMDABAD – 382240
Date Of Surgery- 03/05/2021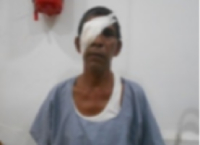 VINODBHAI JETHABHAI PARMAR, 58
VANKAR VAS, SINDHAREJ
AHEMDABAD – 380024
Date Of Surgery- 03/05/2021
---
April,2021
---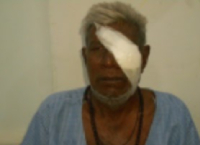 KAUSIKBHAI BABUBHAI DANTANI, 51
4 MALIYA, VATVA
AHMEDABAD – 382140
Date Of Surgery- 14/04/2021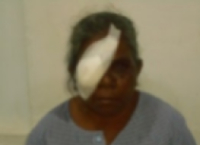 KOKILABEN BHANUBHAI DEVIPUJAK, 45
CHUNARA VAS, ZANU
AHMEDABAD – 380009
Date Of Surgery- 14/04/2021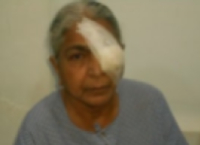 KHATITABIBI IMAMKHAN PATHAN, 80
SAIN PARK, VATVA
AHMEDABAD – 380015
Date Of Surgery- 14/04/2021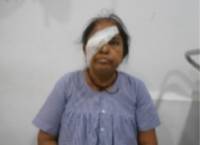 BHARTIBEN RAMANBHAI PARMAR, 50
DUTT SOCIETY, BHULABHAI PARK
AHMEDABAD – 380022
Date Of Surgery- 10/04/2021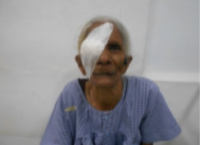 TARABEN LILAJI THAKOR, 80
JIVRAJ PARK, VEJALPUR
AHMEDABAD – 380028
Date Of Surgery- 10/04/2021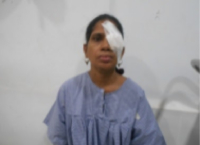 FARIDABANU AYUBBHAI PATHAN, 45
NOOR HOTELPASHE, RAKHIYAL
AHMEDABAD – 380022
Date Of Surgery- 10/04/2021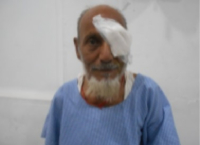 ABDULRAJJAK SHAIKH, 70
FAISAL NAGAR, NAROL
AHMEDABAD – 382405
Date Of Surgery- 10/04/2021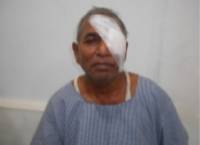 ANOOJKUMAR ROHAN MAHATO, 66
RANGOLINAGAR, NAROL
AHMEDABAD – 382405
Date Of Surgery- 10/04/2021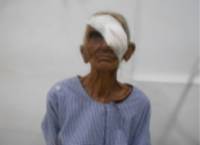 AMUBEN SURSANGBHAI BELDAR, 75
TRASAD CHOKDI, DHOLKA
AHMEDABAD – 387110
Date Of Surgery- 10/04/2021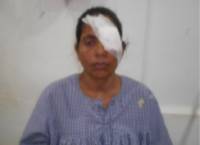 MEHERUNNISA ANSARI, 48
KUTUB NAGAR, VATVA
AHMEDABAD – 382405
Date Of Surgery- 10/04/2021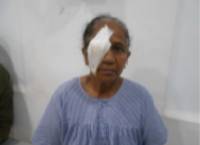 MOTIBEN KARSANBHAI SOLANKI, 66
RATANVIHAR SOCIETY, NAROL
AHMEDABAD – 382405
Date Of Surgery- 10/04/2021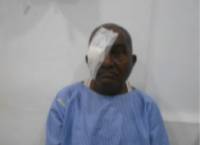 GULAMRASUL SHAIKH, 72
AISA ROW HOUSE, FATEVADI
AHMEDABAD – 380022
Date Of Surgery- 03/10/2021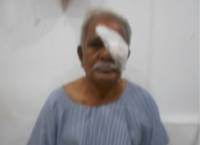 RAMESHBHAI MADHABHAI GOHIL, 65
OMVILA FLAT, ODHAV
AHMEDABAD – 382415
Date Of Surgery- 10/04/2021
---
March,2021
---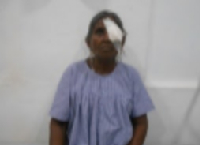 DARMILIBEN LADUBHAI PARGHI, 60
SHAMPUR
ARVALLI – 383320
Date Of Surgery- 08/03/2021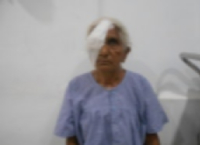 KANKUBEN HIRABHAI PRANAMI, 70
SHAMPUR
ARVALLI – 383320
Date Of Surgery- 08/03/2021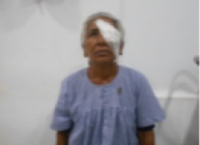 RUKHIBEN NANJIBHAI PATEL, 69
PATELVAS, NAVA
ARVALLI – 383320
Date Of Surgery- 08/03/2021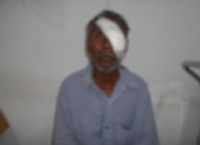 AGARSIGH AMARSINGH ZALA, 70
ZALAVAS, JASAJI NAMUVADA
ARVALLI – 383215
Date Of Surgery- 15/03/2021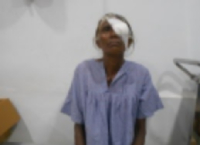 DEVUBA DHIRUSINGH ZALA, 62
ZALAVAS, JASAJI NA MUVADA
ARVALLI – 383215
Date Of Surgery- 15/03/2021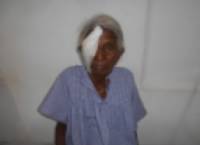 KAMLIBEN KALAJI CHAUHAN, 60
CHAUHANVAS, BHILKUVA
ARVALLI – 383320
Date Of Surgery- 08/03/2021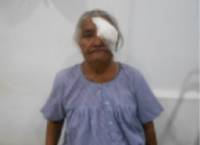 RUKHIBEN LAKHABHAI PATEL, 65
PAYELVAS, NAVA
ARVALLI – 383320
Date Of Surgery- 08/03/2021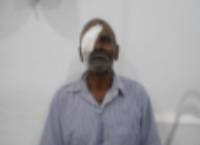 BALUSINH MOTISINH RATHOD, 70
RATHOD VAS, BHARADIYA
ARVALLI – 383320
Date Of Surgery- 08/03/2021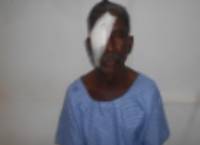 JASHUBHAI MANGABHAI, 45
PRAJAPATI VAS, SHAMPUR
ARVALLI – 383320
Date Of Surgery- 08/03/2021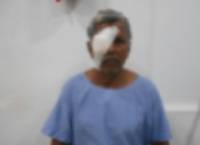 RAMSINH RUPSINH CHAUHAN, 66
CHAUHAN VAS, SHAMPUR
ARVALLI – 383320
Date Of Surgery- 08/03/2021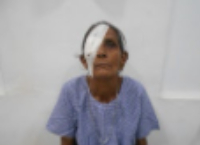 HIRABEN KHEMABHAI PATEL, 62
PATEL VAS, GADHADA
ARVALLI – 383320
Date Of Surgery- 08/03/2021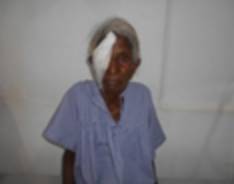 Kamliben Kalaji Chauhan, 60
Chauhanvas, Bhilkuva
Arvalli – 383320
Date Of Surgery- 08/03/2021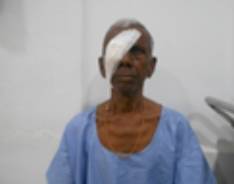 Becharbhai K Jala, 60
Jasaji ni muvada ,Zala Vas
Arvalli – 383215
Date Of Surgery- 15/03/2021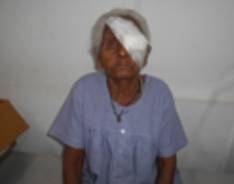 Hiraben Arjanbhai Tarar, 60
Tarar Vas, Rajpur
Arvalli – 383260
Date Of Surgery- 06/03/2021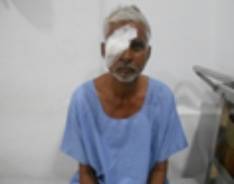 Anoopsinh Ramsinh Rathod, 61
Rathod Vas, Khilodiya
Arvalli – 383307
Date Of Surgery- 06/03/2021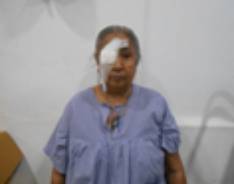 Maniben Visrambhai Patel, 75
Patel Vas, Takhatgadh
Arvalli – 383307
Date Of Surgery- 10/03/2021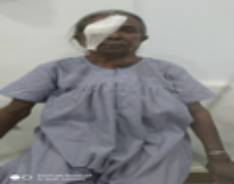 Maniben Visrambhai Patel, 75
Patel Vas, Takhatgadh
Arvalli – 383307
Date Of Surgery- 10/03/2021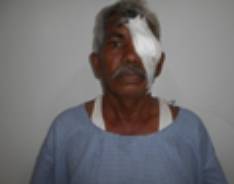 Balusinh Bhursinh Chauhan, 60
Vadagam Patel Vas
Dhansura – 383307
Date Of Surgery- 06/03/2021
---
February,2021
---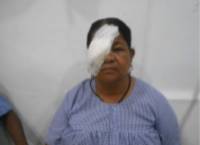 JAMILABANU MOHMADRAFIK SAH, 50
MILLATNAGAR, SAHALAM
AHMEDABAD – 380028
Date Of Surgery- 10/02/2021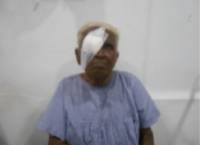 CHAMPABEN KANAIYALAL OED, 70
LAXMIPURA, LAMBHA
AHMEDABAD – 382440
Date Of Surgery- 10/02/2021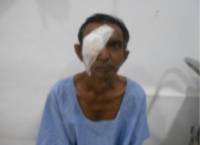 SABSINGHBHAI PALASH, 70
SANTIPUR
AHMEDABAD – 382110
Date Of Surgery- 10/02/2021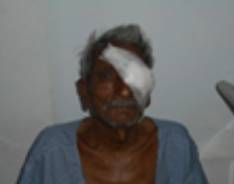 Motisinh Somsinh Solanki, 65
Solanki Vas, Sathamba
Arvalli – 383335
Date Of Surgery- 01/02/2021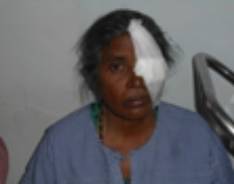 Baluben Fataji Parmar, 60
Parmar Vas, Odha
Arvalli – 383335
Date Of Surgery- 01/02/2021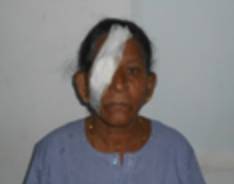 Dahiben Fulabhai Raval, 65
Raval Vas, Nathana Muvada
Arvalli – 383335
Date Of Surgery- 01/02/2021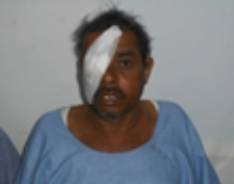 Narayanlal Jivrajbhai Taili, 51
Taili Vas, Sathmba
Arvalli – 383335
Date Of Surgery- 01/02/2021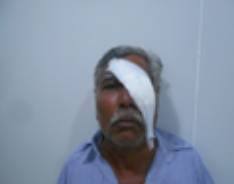 Mangalbhai Somabhai Naai, 68
Naai Vas, Sathmba
Arvalli – 383335
Date Of Surgery- 01/02/2021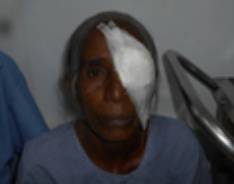 Madhuben Keshavbhai Patel, 60
Patel Vas, Sansoli
Arvalli – 383335
Date Of Surgery- 01/02/2021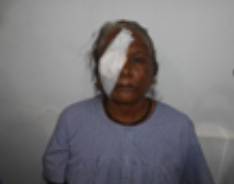 Manba Balvantsinh Solanki, 52
Solanki Vas, Khadak
Arvalli – 383335
Date Of Surgery- 03/02/2021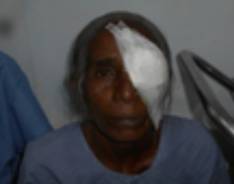 Bhalsinh Hajursinh Zala, 50
Zala Vas, Talod
Arvalli – 383335
Date Of Surgery- 03/02/2021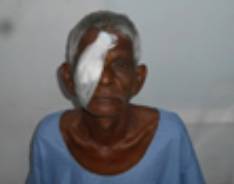 Laxmanbhai Galabhai Thakor, 63
Thakor Vas, Vaghas
Arvalli – 383335
Date Of Surgery- 03/02/2021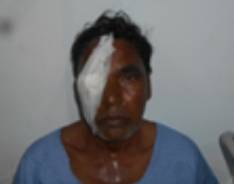 Ramsinh Mansingh Parmar, 56
Parmar Vas, Kharod
Arvalli – 383335
Date Of Surgery- 03/02/2021
Khumsinh Sabsinh Chauhan, 60
Medhasan, Vatada
Arvalli – 383320
Date Of Surgery- 06/02/2021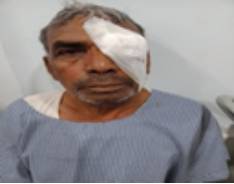 Kalaji Ranaji Chauhan, 60
School Fali, Shampur
Arvalli – 383320
Date Of Surgery- 06/02/2021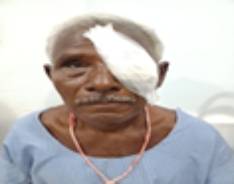 Bhavansinh Jaysinh Chauhan, 65
Chauhan Vas, Shampur
Arvalli – 383320
Date Of Surgery- 06/02/2021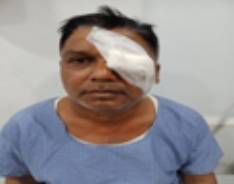 Natvarbhai Moghabhai Vankar, 52
Vankarvas, Davali
Arvalli – 383320
Date Of Surgery- 08/02/2021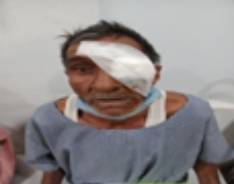 Kanabhai Motibhai Patel, 70
Patelvas, Nava
Arvalli – 383320
Date Of Surgery- 08/02/2021
Santaben Dhulabhai Patel, 55
Patel Vas, Kanera
Arvalli – 383350
Date Of Surgery- 12/02/2021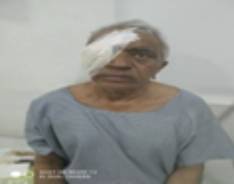 Karvaji Motiji Khant, 70
Khantvas, Davli
Arvalli – 383320
Date Of Surgery- 08/02/2021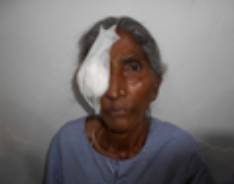 Somiben Balabhai Raval, 65
Raval Vas, Bakrol
Arvalli – 383317
Date Of Surgery- 10/02/2021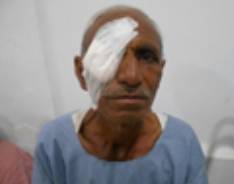 Vishabhai Galbabhai Patel, 62
Mandirpase, Jeetpur
Arvalli – 383320
Date Of Surgery- 10/02/2021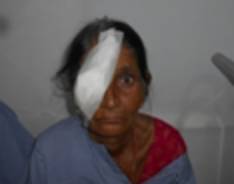 Manba Balvantsinh Solanki, 52
Solanki Vas, Khadak
Arvalli – 383340
Date Of Surgery- 03/02/2021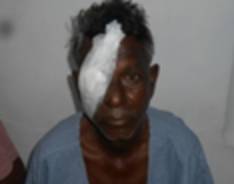 Babarji Hemaji Zala, 60
Zala Vas, Talod
Arvalli – 383320
Date Of Surgery- 03/02/2021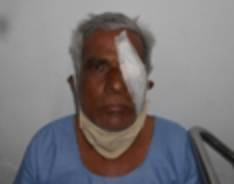 Bhalsinh Hajursinh Zala, 50
Zala Vas, Talod
Arvalli – 383340
Date Of Surgery- 03/02/2021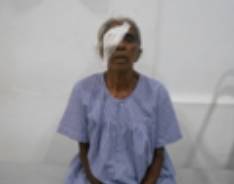 Mogiben Vaktuji Chauhan, 58
Chauhan Vas, Shampur
Arvalli – 383320
Date Of Surgery- 08/02/2021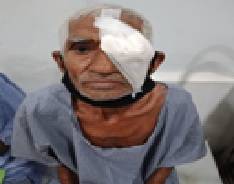 Punjabhai Ramabhai Patel, 65
Vanvadi, Nanodra
Bavala – 382170
Date Of Surgery- 09/02/2021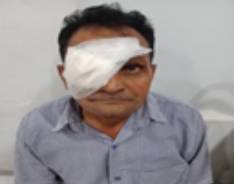 Govindbhai Udaji Thakor, 55
Fulvadi, Isanpur
Ahmedabad – 380028
Date Of Surgery- 09/02/2021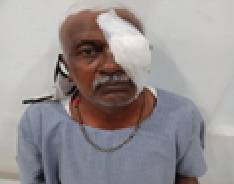 Danabhai Motibhai Sonara, 70
Vanvadi, Nanodra
Bavala – 382220
Date Of Surgery- 09/02/2021
Kantisingh Vajesingh Solanki, 65
Solankivas, Coplavat
Bayad – 383325
Date Of Surgery- 11/02/2021
---
January,2021
---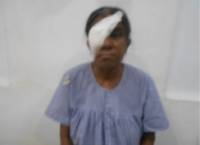 NASIMA ILAI SHAIKH, 50
NAVAB NAGAR, SAHALAM
AHMEDABAD – 380028
Date Of Surgery- 10/01/2021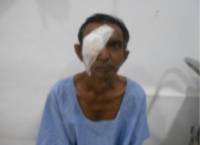 RAVJIBHAI KACHARABHAI RAVAL, 60
MAHIJ
KHEDA – 387120
Date Of Surgery- 10/01/2021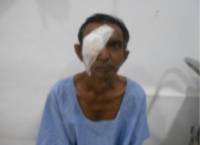 NASIMBANU PATHA, 69
AL HANIFIYA PARK, VATVA
AHMEDABAD – 382440
Date Of Surgery- 10/01/2021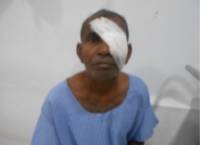 GORDHANBHAI RAMABHAI RAVAL, 66
RAVAL VAS, MAHIJ
KHEDA – 387120
Date Of Surgery- 10/01/2021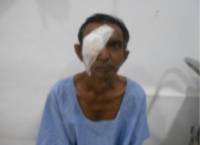 AMARATBHAI RAJABHAI MEVADA, 35
DUDHVADI CHALI, BAHERAMPURA
AHMEDABAD – 380022
Date Of Surgery- 10/01/2021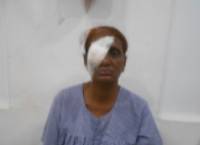 REHANABANU USMANI, 50
MADNI MAHOLLO, GOMTIPUR
AHMEDABAD – 380021
Date Of Surgery- 10/01/2021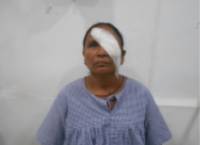 JASHIBEN DINESHBHAI CHUNARA, 50
CHUNARA VAS, NAROL
AHMEDABAD – 380022
Date Of Surgery- 10/01/2021
Balusinh Bhursinh Chauhan, 63
Chauhan Vas, Sampur
Arvalli- 383320
Date Of Surgery- 07/01/2021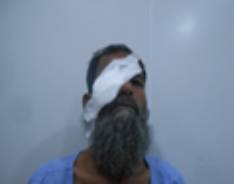 Smitsinh Koysinh Chauhan, 65
Chauhan Vas, Sampur
Arvalli – 383320
Date Of Surgery- 07/01/2021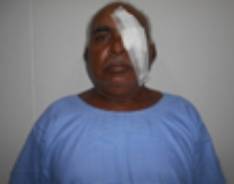 Pujabhai Devkarnbhai Patel, 60
Patel Vas, Davali
Arvalli – 383320
Date Of Surgery- 08/01/2021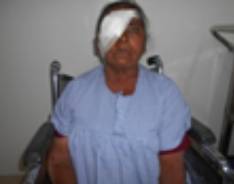 Dhuliben Rajabhai Patel, 50
Patel Vas, Davali
Arvalli – 383320
Date Of Surgery- 08/01/2021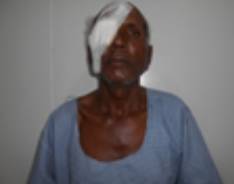 Bhikhaji Ramaji Chauhan, 45
Chauhan Vas, Sampur
Arvalli – 383320
Date Of Surgery- 08/01/2021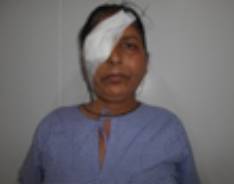 Binduba Dharmendrasinh Rathod, 56
Rathod Vas, Nava
Arvalli – 383320
Date Of Surgery- 08/01/2021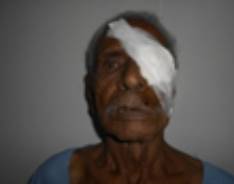 Sankalbhai Chhaganbhai Patel, 60
Patelvas, Gabat
Arvalli – 383335
Date Of Surgery- 11/01/2021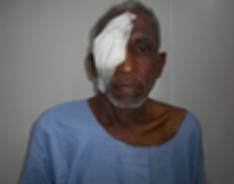 Sardaben Jasubhai Patel, 52
Patelvas, Bagat
Arvalli – 383335
Date Of Surgery- 11/01/2021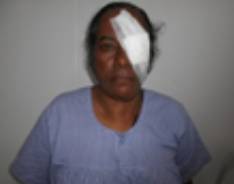 Gajaraben Fatabhai Khant, 72
Khantvas, Gabat
Arvalli – 383335
Date Of Surgery- 11/01/2021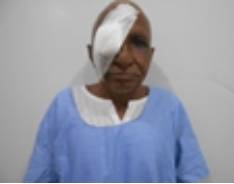 Sankarbhai Kalabhai Khant, 60
Khantvas, Gabat
Arvalli – 383335
Date Of Surgery- 11/01/2021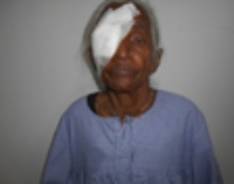 Kokilaben Sakalchand Raval, 74
Ravalvas, Gabat
Arvalli – 383335
Date Of Surgery- 11/01/2021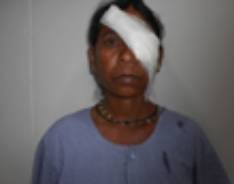 Kamuben Ratilal Vaghari, 60
Vaghrivas, Gabat
Arvalli – 383335
Date Of Surgery- 11/01/2021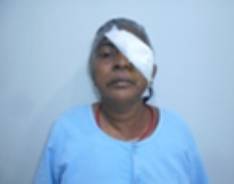 Sardaben Malaji Kolval, 60
Kolvalvas, Gabat
Arvalli – 383335
Date Of Surgery- 11/01/2021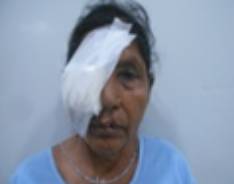 Kantaben Kalabhai Tarar, 40
Tararvas, Gabat
Arvalli – 383335
Date Of Surgery- 11/01/2021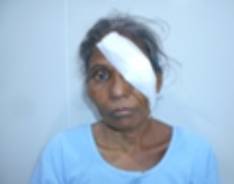 Savitaben Sarojsingh Zala, 45
Zalavas, Gabat
Arvalli – 383335
Date Of Surgery- 11/01/2021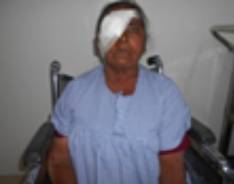 Badarbhai Samalbhai Patel, 55
Patel Vas, Davali
Arvalli – 383335
Date Of Surgery- 08/01/2021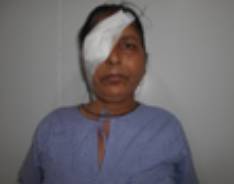 Dhuliben Chhaganbhai Panchal, 77
Panchal Vas, Bakrol
Arvalli – 383315
Date Of Surgery- 19/01/2021
Takhiben Kuberbhai Makwana, 55
Makwana Vas, Gokharva
Arvalli – 383276
Date Of Surgery- 21/01/2021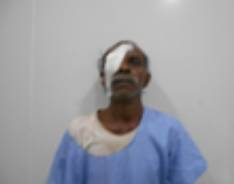 Lalabhai Jalambhai Pagi, 65
Kakri Timba, Piprana
Arvalli – 383276
Date Of Surgery- 26/01/2021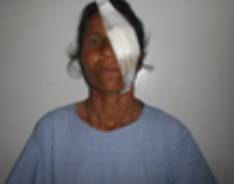 Chimanbhai Pujabhaipatel, 88
Vitthalnagar, Harsol
Arvalli – 383305
Date Of Surgery- 26/01/2021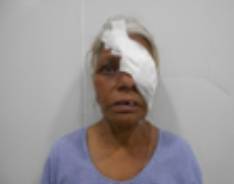 Kesharben Himatsingh Zala, 60
Zalavas, Harshol
Arvalli – 383305
Date Of Surgery- 28/01/2021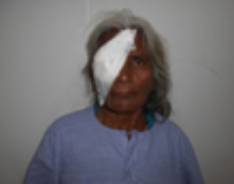 Karaji Sanaji Parmar, 60
Parmarvas, Harshol
Arvalli – 383305
Date Of Surgery- 28/01/2021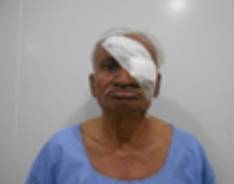 Suryaben Sankarbhai Patel, 45
Panchal Fadi, Navagam
Arvalli – 383350
Date Of Surgery- 26/01/2021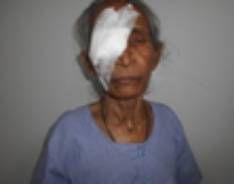 Manabhai Hirabhai Patel, 60
Patel Vas, Gokharva
Arvalli – 383350
Date Of Surgery- 21/01/2021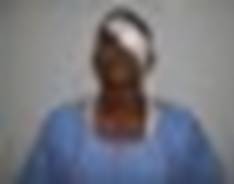 Udesinh Dhirsinh Chauhan, 52
Chauhan Vas, Sampur
Arvalli – 383320
Date Of Surgery- 07/01/2021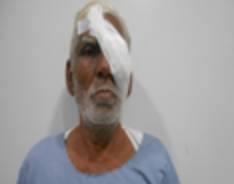 Govindbhai Udaji Thakor, 55
Fulvadi Park, Isanpur
Maninagar – 380028
Date Of Surgery- 12/01/2021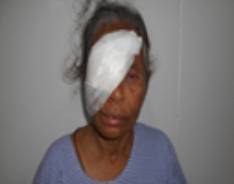 Anuben Laxmanbhai Bharvad, 60
Bharvad Vas, Isanpur
Maninagar – 380028
Date Of Surgery- 12/01/2021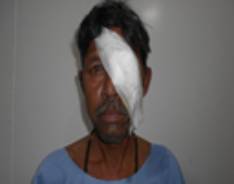 Hirabhai Ramabhai Zala, 50
Darbar Fadi, Iyava
Mehmedabad – 387130
Date Of Surgery- 19/01/2021
Ibrahimali Nathumiya Saiyed, 61
Takdi Vad, Mehmedabad
Mehmedabad – 387130
Date Of Surgery- 19/01/2021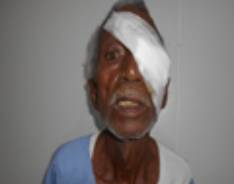 Mangalbhai Kabhaibhai Rathod, 62
Sarsavati, Chapra
Mehmedabad – 387130
Date Of Surgery- 19/01/2021