The World's Tallest Statue at 182 metres, 'Statue of Unity' is located in Kevadia, Gujarat, India.
In 2019, VOSAP Donated 25 Wheelchairs at Statue of Unity to assist and help Divyangjan visiting the location.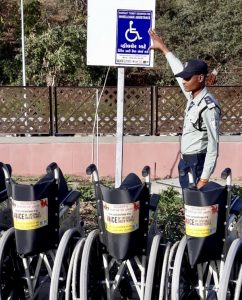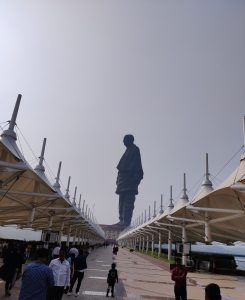 When talking about Accessibility, this national monument is designed carefully with modern techniques to make sure the place is inclusive and accessible for all. Features such as travelators and elevators, lifts with Braille button, spacious corridors, directional signages, wheel-chair facilities and accessible drinking water and toilets.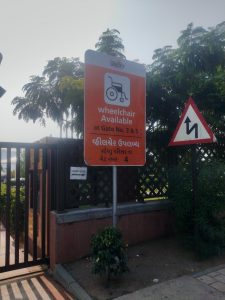 One can get a wheelchair from Gate no 3 and Gate no 5 and can enquire at the ticket counter for a wheelchair.
The Roads are wide and clean. The Main Gate of the building connects the Main Road with Wide Slopes and Railings at proper Angle. There are separate rows for People with different tickets to the place hence avoiding the rush. The best way is to get an Express or VIP ticket to avoid getting into the queue and getting into the campus easily.
The slopes are at a proper angle with railings for easy accessibility.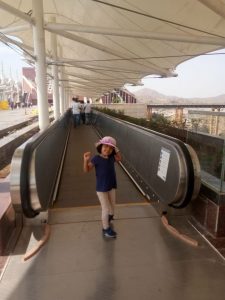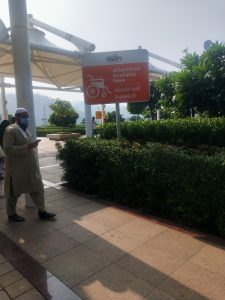 Once you enter the building you can easily access the campus using travelators. Wheelchair Stand is available inside the campus for people with trouble walking or elderly.
There are Stairs with Railing and Escalators on either side of the Main Exhibition Hall and Gallery to access the First Floor and explore the view. The Entrance of the Exhibition hall has wide gates with flat surface that open automatically to enter the exhibition hall. The Inside of the exhibition hall is wide and easily accessible. There are Accessible Drinking Water and Toilet facilities on the campus for SAPS.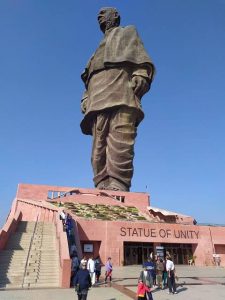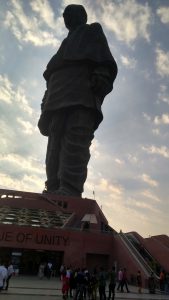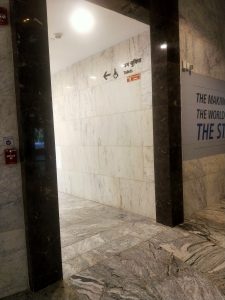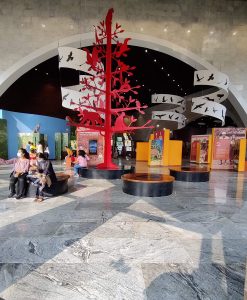 There are elevators inside the exhibition hall to reach the View Gallery. The Space is wide enough for a person in a wheelchair to access the Gallery. There are also Braille Boards on the campus and hall for Visually Impaired people.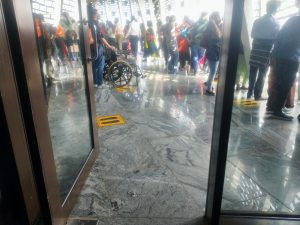 There is an Accessible Food Zone with automatic doors and Elevator Facility for Viewing Gallery for Laser Show on the campus. Other Attractions at Statue of Unity are Jungle Safari, Flower Valley, Boating etc which is also accessible with Ramps and Railings and Braille board for SAPs.
Certain other features such as Braille Maps and booklets, Sign Language Interpreters, Audio facility for the visually impaired people will be added over the time.