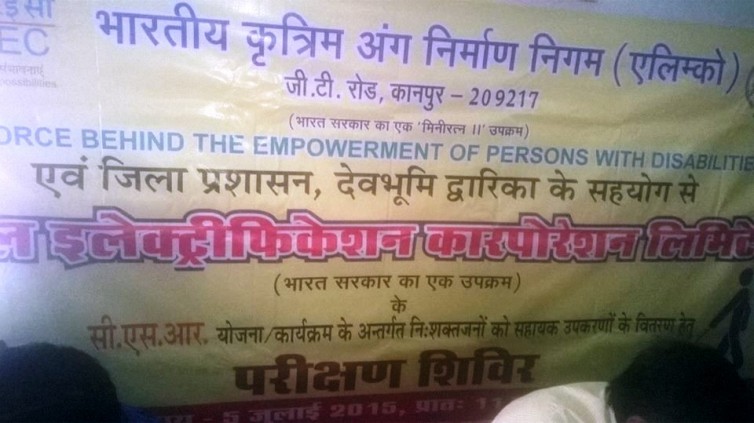 Voice of SAP team of Dev Bhoomi Dwarka is working closely with District collector office to continue to inspire implement provisions of "Sankalp Patra" – morale binding document by Collector office. After signing the "Sankalp Patra"  to make Dev Bhoomi Dwarka as a Model District for SAPs, the team of Shri Pranavbhai Desai, Shri Lalithkumar D., Shri R.J.Makadia and Shri Chandrashekhar Buddhbhatti started planning the implementation. Most of the Government offices in Khambhaliya are made accessible and SAPs of Dev Bhoomi Dwarka District are feeling comfortable while visiting those offices in the district.
Shri R.J.Makadia (the then dist. collector of the district) and Shri Chandrashekhar Buddhbhatti met the officers of "Artificial Limbs Manufacturing Corporation of India ( ALIMCo)". They requested ALIMCo officers to distribute free limbs and assistive devices to the SAPS of Dev Bhoomi Dwarka District, and it was decided to organize a camp for distributing "Free Accessibility Devices and Artificial Limbs" on 5th July, 2015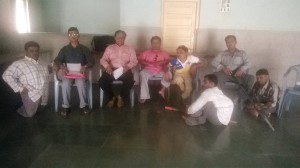 The camp was organized as per the schedule and Shri Chandrashekhar Buddhbhatti was present along with the local volunteers of Voice of SAP, throughout the day and helped many SAPs to complete various formalities so that they can get the much needed Accessibility Device(s) or the Artificial Limbs delivered at their home(s). The coupon(s) for the same were distributed on the spot for future reference and to get the devices of limb(s) at their home(s).
Shri Sahdev Asrani, District Social Security Officer, Dev Bhoomi Dwarka District also remained present and helped our volunteers' team as well as the SAPs. Thanks to the collective efforts of our team of volunteers and the District Administration,  150 SAPs got benefited.
Voice of SAP team extends its sincere thanks to deep commitment of Collector Shri R. J. Makadia and with his transfer to Jamnagar district, VoSAP team is looking forward to work closely with him for the People of Jamnagar district, H'ble MP Smt Poonam Madam and other leaders to continue the efforts in creating disabled friendly districts – Dev Bhoomi Dwarka and Jamanagr both with help of new collector of Dev Bhoomi Dwarka Shri H. K. Patel and Shri R. J. Makadia for district of Jamnagar.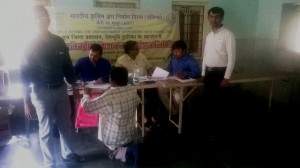 VoSAP team takes this opportunity to thank the Central Government of India and especially the officers of ALIMCo, on behalf of Voice of SAP team. Their cooperation and much needed help was crucial for successfully conducting the camp for distributing "Free Accessibility Devices and Artificial Limbs" on 5th July, 2015