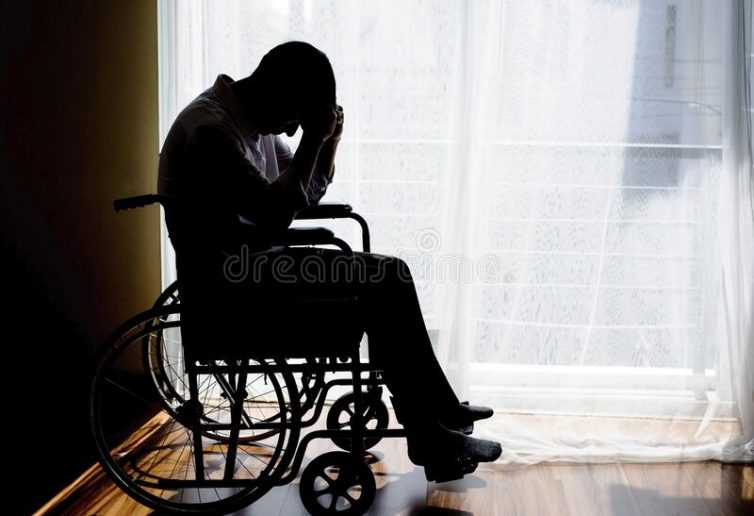 In a recent Study by ONS, UK it was found that Suicide Rate 3 Times among Men with Disabilities vs Without Disabilities. It found 48 disabled men per 100,000 people and 19 disabled women ended their lives, compared to 16 non-disabled men and five women.
It is the first time the ONS has used a combination of the 2011 Census and death registration data to estimate suicides within the English and Welsh population. It looked at a series of "statuses" including disability, employment, religion and relationship to see how they compared.
Its statisticians concluded the disabled community was the most likely to die by suicide, while those who had never worked, were long-term unemployed or single and had never been married or in a civil partnership were also highly impacted.
Fazilet Hadi from Disability Rights UK (DRUK) described it as "stark". Ms Hadi, who is herself visually impaired, told the BBC Access All podcast that rather than looking at isolated characteristics, it was often down to a combination of factors. "For disabled people, a lot of us do find ourselves living alone and a lot of us are unemployed. We know that when you cannot make ends meet, it really does put a pressure on you. It adds to your anxiety and mental health issues."
Jacqui Morrissey, assistant director in policy, practice and influencing at Samaritans said the organisation had similar thoughts to DRUK and found the high rate of deaths "deeply concerning".
She said: "It is crucially important to remember that suicide is not inevitable. It is preventable, complex, and rarely caused by one single factor. "We need to work with the disabled community to understand more about this and ensure the Government's promised suicide prevention strategy comes with proper funding in order to tackle the inequalities highlighted."
The cross-government suicide prevention strategy that the Samaritans referred to aims to reduce England's suicide rate and provide better support for those bereaved or affected by suicide.
In a statement, the Department of Health and Social Care said: "We are also investing £57m in suicide prevention through the NHS Long-Term Plan, and all local areas now have a suicide prevention plan that we would expect to consider the needs of people with disabilities."
Disabled activists have been asking the government for years to publish disabled suicide statistics since the austerity measures and cuts to benefits were adopted.
Its high time that the government takes serious measures to extend suicide prevention program to consider PwDs under various considerations and allocate the funds in a way that it specifically includes ratio for PwDs.  As compared to People without disabilities, Persons having disabilities face more social and economic barriers and overtime not being able to provide for themselves can result into depression and anxiety worsening their pre existing disability and health conditions. Suicide is preventable with right action, strategy and by focusing on policies specifically for PwDs and formulation of such policies must be worked upon with the disabled community.
Read Full article at: https://www.bbc.com/news/disability-64889570
Credits: BBC NEWS