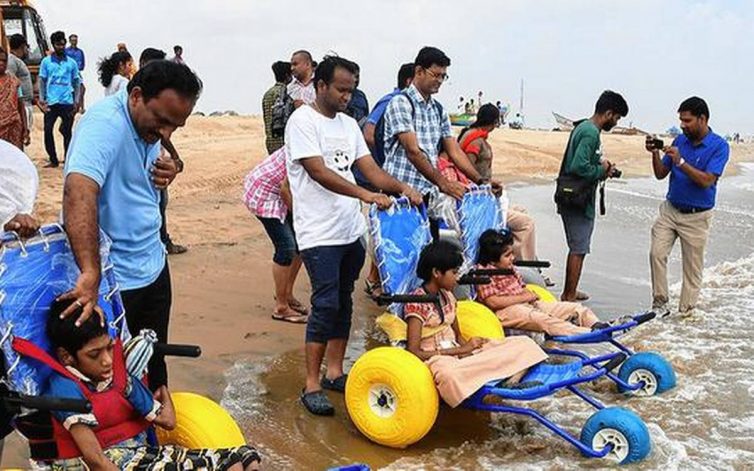 Greater Chennai Corporation in association with the Disability Rights Alliance TN made Marina Beach, Chennai Accessible on International Day for Persons with Disabilities, Dec 3 for Specially Abled People by constructing a temporary pathway from the main road up to the shore at the Marina beach, making it wheelchair accessible.The beach was made temporary Accessible until January 2.
Four beach wheelchairs have been provided by the city corporation since 2019 and the Tamil Nadu tourism department.
DRA in Tamil Nadu has been working with the Greater Chennai Corporation (GCC) since 2016 to execute a permanent pathway for Marina Beach.
This is a great initiative to make the beach Wheelchair accessible for SAPs and promoting inclusion. All the beaches should be made accessible on a permanent basis for SAPs.