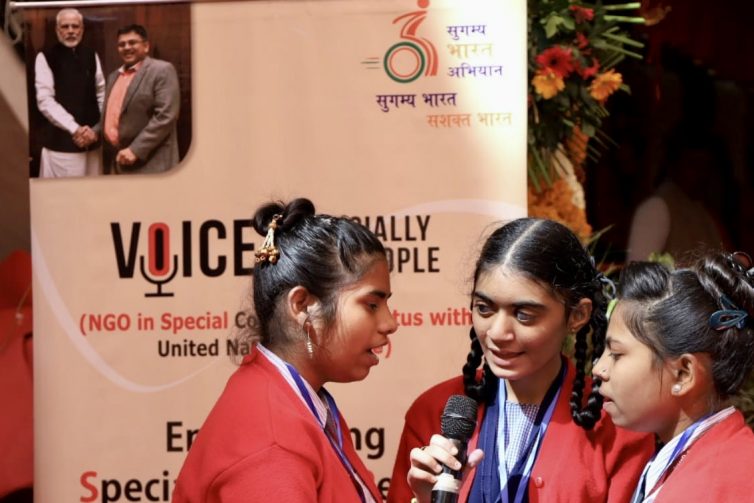 January 24 2020: Another NRI donor advised enablement event (assistive devices to visually impaired students) held at Kalyanrai ji Haveli, Vadodara on occasion of wedding of Akshar ji, son of P. P. Jejeshri. VOSAPians of San Jose, Atlanta, Amdavad and Vadodara attended this event.
The impact on these 35 visually impaired girl students is huge because they come from rural area of Vadodara district, living in Govt Hostel and for them such costly and high tech devices are truly life changing tools. Principal Shri Paramarsaheb has assured of FULL training of these students as how they can use Daisy Players and Smart phones for their education purposes.
The event inspired several NRIs who came to attend and celebrate the wedding of Pujya Akshar ji. This was a very important event to expand outreach of VOSAP mission among Vaishnav-jan from around the world by organizing this event on this wedding occasion.
Finally, every such event gives opportunity to VOSAPians to speak, engage and learn a lot from these high spirited Divyang youth while find sense of purpose, satisfaction and happiness. It also reinforces need to keep doing such events, camps – going extra mile by dedicating time to travel different cities, putting resources etc.