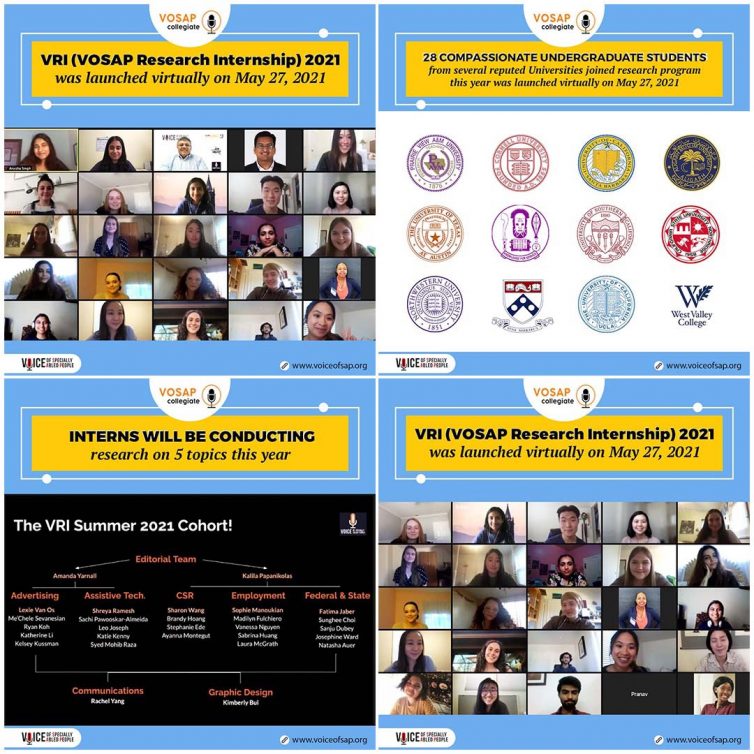 On May 27 2021, VRI Summer 2021 was launched. This year 28 students of reputed US Universities joined as summer interns. They will be mentored by 2 VOSAP collegiate co-oridnators (Anusha Singh and Manushri Desai).
This year 5 research projects in disability field will be carried out by team of 5 interns including 1 Project Management Intern in each project. 2 Editor Interns and 2 Communication Interns are also tagged to these 5 projects.
VOSAP volunteers also joined to learn deep commitment of these interns.
Please watch the short video of these interns.