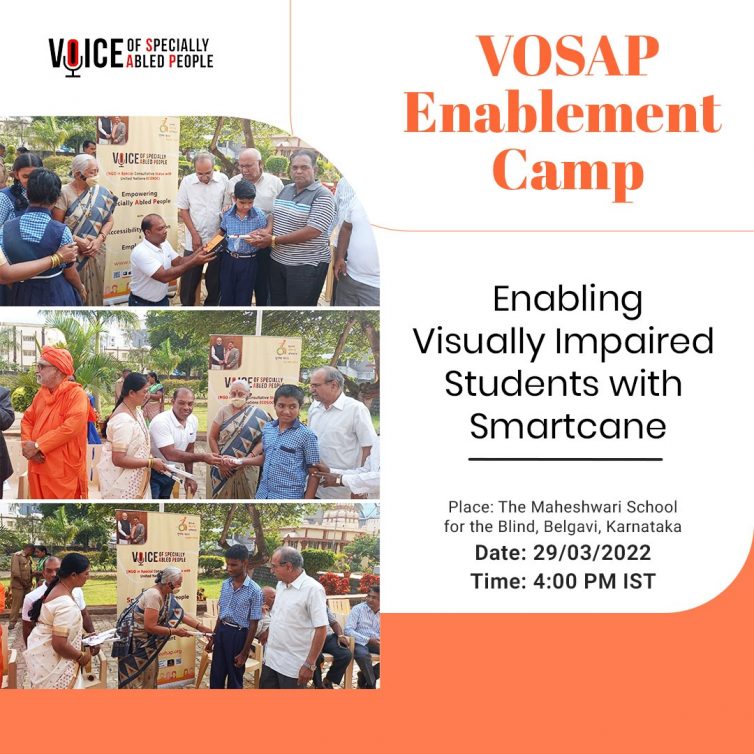 Voice of SAP has so far enabled 3400+ beneficiaries with Assistive devices and Surgical  Interventions and this year we look forward to enabling over 5000+ beneficiaries with Assistive Devices.
Continuing to expand the impact in Rural India, On 29 March, VOSAP enabled 54 Visually Impaired students of The Maheshwari School for the Blind with Torch-it Smartcanes 'Saarthi' – Assistive Aid Designed To Optimize Mobility For Visually Impaired.
Visit their booth at events.voiceofsap.org to learn more about the product.
The Secretary and Trustees of The Belgaum District Association for the Blind, Maheshwari School, and Director of USN College, were present at the event. Shri Gurusiddha Swamiji (Karnjimath, Belgavi) joined the event.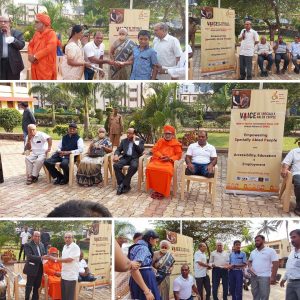 Girish Savvasheri (Secretary, APH) and Raghuvendra Anvekar (President, APH) joined the event to mark Voice of SAP's presence. Shri Raghuvendraji delivered the speech about Voice of SAP during this event.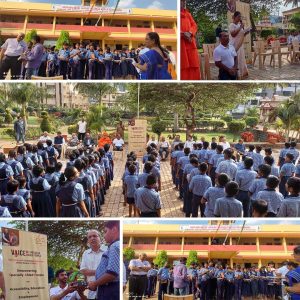 We are grateful to our Volunteers like Vijay ji from Bay Area, US who took this mission of Voice of SAP to his hometown and lead the way to helping the SAPs.
The Association of Physically Handicapped (APH), Belgaum is a partner organization of VOSAP and in past both organizations have worked together by going door to door to enable SAPs with Ration kit during Covid19 lockdown.
We are grateful to APH, Belgaum for their outstanding efforts and are looking forward to working closely to enable SAPs with Assistive Devices this year.
Need a device? Apply here. Change a life with Assistive Device, Donate.
To check out more inspiring stories of how Voice of SAP has changed the lives of SAPs with assistive devices, visit here.