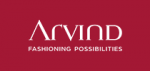 Arvind Group
Arvind Limited is a textile manufacturer and the flagship company of the Lalbhai Group. The company manufactures cotton shirting, denim, knits and bottomweight (khaki) fabrics. It is India's largest denim manufacturer.
In the early 1980s, they led the 'Reno-vision' whereby the company brought denim into the domestic market, thus starting the jeans revolution in India. Today, it retails its own brands like Flying Machine, Newport and Excalibur and licensed international brands like Arrow, Tommy Hilfiger, and Calvin Klein through its nationwide retail network. Arvind also runs three clothing and accessories retail chains, the Arvind Store, Unlimited and Megamart, which stocks company brands.
The US$ 1.7 billion dollar conglomerate is driven not just by bottom lines and profits, but able and willing to drive social impact. VOSAP founder Pranav Desai was hired by Arvind Group, interviewed by Chairman Sanjay Lalbhai, an inclusive employer and compassionate leader who is now an ardent supporter of VOSAP's mission of accessibility.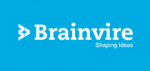 Brainvire
Founded in 2000, Brainvire is an IT consultancy that has fueled fortune 500 companies and start-ups with its innovative services. Its core expertise resides in Industry 4.0 technologies like Artificial Intelligence, IoT, Machine Learning, Cloud Computing, and Blockchain.
Brainvire portfolio includes companies like Walt Disney, Alghanim Industries, Landmark Group, EagleHills, Times of India, Entrepreneur, Micromo, Havells, BottleRocket, and FreshDirect. It deals with open-source frameworks like Node.js, Python, PHP, and many premium Microsoft solutions.
With over 11 international locations, 800+ workforce and over 1500+ successful implementations, Brainvire has alliances with industry leaders like Microsoft, Odoo, SAP, Magento, Google, and AWS.Brainvire's popular products include eUnagi, inKnowledge, AuroCRM, and Control ERP, to name a few.
Brainvire has been a technology partner of VOSAP since its inception. They have developed a VOSAP mobile app as well as a VOSAP web portal. Including the Chairman of the company, over 100 employees have taken pledge to volunteer as well.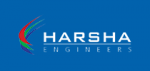 Harsha Engineering
Since its inception in 1986, Harsha Engineers Limited (Harsha) is the largest manufacturer of precision bearing cages in the organized sector in India in terms of capacity and operations. It has a market share of approximately 5% to 6% in the organized segment of the global brass, steel, polyamide bearing cages in terms of revenue.
It is a technology driven company with a strong focus on research and development, and has the expertise to design and develop advanced tooling in-house which enables them to manufacture complex products.
The principal production facilities are at Changodar and Moraiya, near Ahmedabad in Gujarat in India. There are production facilities through subsidiaries in Changshu and Suzhou in China and a subsidiary in Ghimbav Brașov în România
Harsha Engineering Chairman and 100+ leadership team has joined VOSAP mission, taking pledge to volunteer to help Specially Abled People.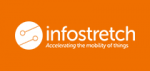 Infostretch
Infostretch is a pure-play digital engineering services firm focused on helping companies accelerate their digital initiatives from strategy and planning through execution. They leverage deep technical expertise, Agile methodologies and data-driven intelligence to modernize systems of engagement and simplify human/tech interaction.
Backed by Goldman Sachs and Everstone Capital, Infostretch works with both large enterprises and emerging innovators — putting digital to work to enable new products and business models, engage with customers in new ways, and create sustainable competitive differentiation.
Infostretch has lived the mantra of giving back since its inception. As they have grown, so have their ambitions and ability to help. The founders solidified this vision with the 1% pledge – a commitment to donate 1% of our staff time, product, profits and equity to our community and charitable causes.
Infostretch is a donor to VOSAP. Their CEO and leadership team has been a great supporter of the VOSAP mission. Over 200 employees have pledged to volunteer with VOSAP and their CSR team works closely on VOSAP initiatives.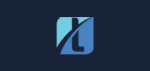 Lyncis
Lyncis is a management consulting services company focused on providing innovative and successful business solutions. They deliver SAP eCommerce (hybris) solutions to leading mid-size and Fortune 500 companies. They partner with clients in the development, delivery and oversight of targeted eCommerce – hybris and SAP enterprise initiatives. The portfolio of solutions and services are designed to help companies increase effectiveness, reduce operational costs and improve business performance.
Lyncis is SAP Authorized CEC hybris Services Partner and has business presence in US and India.
Tikona Wireless
Tikona Infinet Private Limited(TIPL) is engaged in building the next generation wireless broadband services for home and enterprise customers in India. TIPL has an all India class A ISP license granted by the Ministry of Communications, Govt. of India, for this purpose.
TIPL was founded in mid 2008 by veterans from the telecom industry, who have built some of the largest networks in India for mobile, enterprise, broadband and DTH services.
The company has won the prestigious '2013 Red Herring Top 100 Asia' award in the 'Internet/Online' sector and 'The Economic Times Telecom Award 2013' in the 'Innovative Product: Broadband' category.
TIPL founder is also an Executive Team member of VOSAP and several employees of TIPL have joined VOSAP as volunteers.