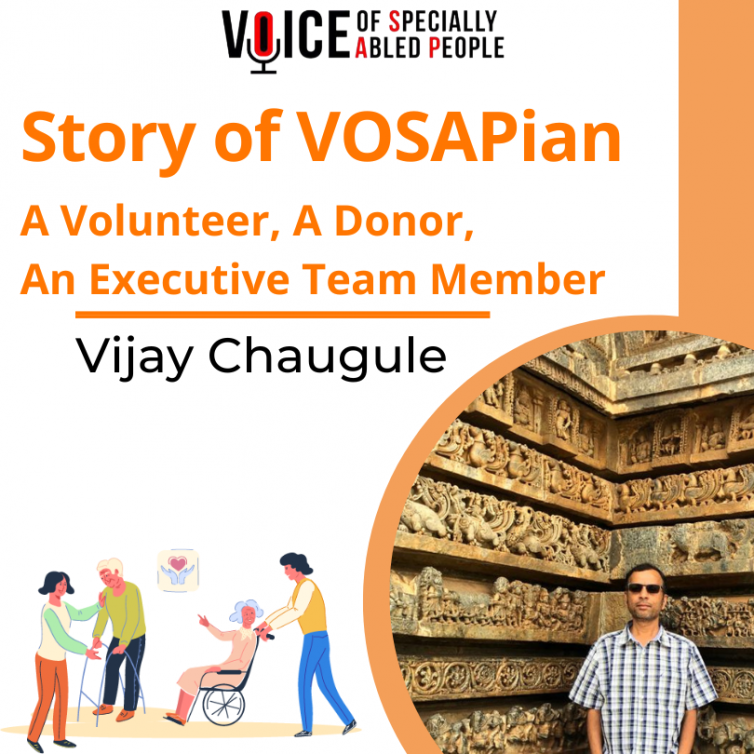 "Volunteering is the ultimate exercise in democracy. You vote in elections once a year, but when you volunteer, you vote every day about the kind of community you want to live in."
We are excited to share the story of Shri Vijay Chaugule, who was inspired by the vision of VOSAP Founder, and became a Volunteer and is now a part of the Executive Team to contribute towards empowerment of Specially Abled People.
Vijayji hails from San Jose, USA and has been with Voice of SAP since the beginning of the organization. Vijayji learnt about VOSAP from one of our Volunteer Rajesh Lariya and was inspired to join when he learned the cause of this mission.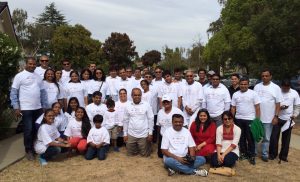 It all started in 2015, when Pranavji, VOSAP Founder visited Bay Area to meet Hon. PM and attend a community function alongwith 70 VOSAP Volunteers. Pranavji briefed all the VOSAPians of Bay Area about the cause and mission for Specially Abled People, Vijayji also joined this meeting and later become an active member of VOSAP and contributed immensely with new ideas to make this mission more impactful. During its inception the focus of VOSAP was on Advocacy which later expanded to enablement, fundraising etc to drive the measurable impact for empowerment of Specially Abled People.
Vijayji actively participated in various initiatives and also took this mission to his workplace, Apple, and motivated people to contribute to this cause by volunteering, donating to the mission.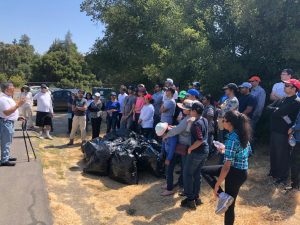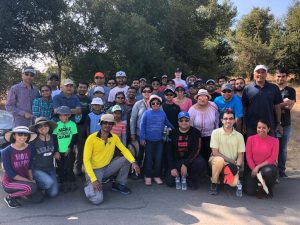 On being asked Why he was motivated to join the mission, He said, "I always have been a people person and always look forward to helping people. When I learned about Voice of SAP and the cause, I thought that since it's the beginning of this cause, I would be able to contribute so much with my thoughts, ideas and take this mission forward."
"My father in law had paralysis attack in 2000 and I saw the struggle he had to go through due to the mobility impairment, he was not able to go out or access the building due to unavailability of ramp. At that time Pranavji was also working on RPWD Act and it felt the right thing to do and join the cause."
On being asked how has his experience been, He shared "The experience has been amazing. I took the mission to my friends, workplace and also pushed Pranavji towards Fundraising so we can have measurable impact. But it started getting real during COVID when I took the mission to my hometown and connected with one of my friend Sanjeev who is also a Praralympian, and found an organisation APH in Belgaum to distribute Ration and Grocery kits to SAPs in 2019 and 2020. In 2021 when I visited the organisation in Belgaum, I was impressed to see the accessibility there, the entire two floors of the building are connected through a ramp and when they requested for 10-15 wheelchairs at the organization so SAPs can use it whenever they are there, I requested Pranavji for the same and later we also had enablement event to distribute tricycle and sewing machine to SAPs. Later I also connected us to a blind school, Maheshwari School, where we distributed smartcanes to Visually Impaired students."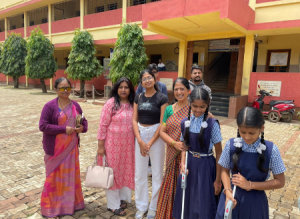 Vijayji has done an impactful work since he has joined the VOSAP, taking the mission to his workplace, his hometown and also to his friends and family. His children also participated in the mission. His son created various informative videos about VOSAP and his daughter engaged as Coordinator to the first batch of VOSAP ignite Program. His wife also took the mission to her workplace i.e. Microsoft.
Vijayji also participated in various initiatives like Art from Heart and connected Artists, Judges and introduced them to Voice of SAP. He also contributed to the project for Assistive Technology Exhibition and created a draft proposal for the same.
On being asked what He would like to tell other people regarding the cause, He shared that 'I would like to tell people that this is a real problem in India and India is developing and will soon become a developed nation and we need to bring everybody together to achieve inclusion. Obviously there are rules and regulations but there are various barriers to its enforcement and as an educated and responsible citizen we have to contribute to inclusive society and create opportunities by looking at the Special Abilities of the People and give them a chance and support to have a better livelihood."
He further added, "At VOSAP you will get power, an opportunity and support to adopt your Village, hometown or a school and you can contribute to enable SAPs with Assistive devices that they will need and it's a great model. Anybody who joins VOSAP can rise up and do measurable activities that they think will help the Specially Abled Community."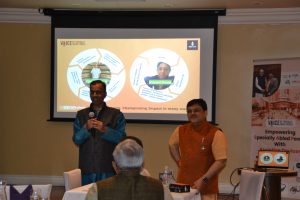 It always inspires and motivates us to see the amazing contribution that our volunteers make in changing lives of Specially Abled People everyday and their compassion and empathy that drives this mission. We are thankful to all our VOSAPians for keeping up this spirit and making this world a better and empowered place for all.