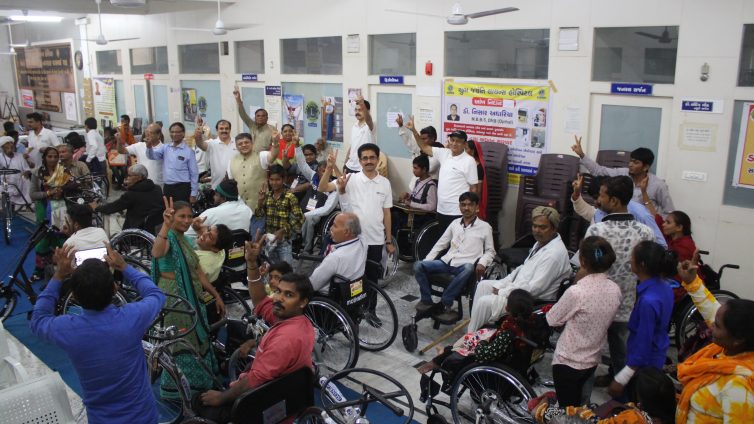 Dec 7 2019. Palanpur. VOSAP organized camp at Lions Hospital, Palanpur to give 95 assistive devices to enable Divyangjan, mostly students, with pair of digital hearing aids, daisy player (for visually impaired), custom wheelchair, tricycles and sewing machines for self employment.
Collector of Palanpur district Shri Sandeep Sagle ji was Chief Guest. He is very supportive and will like to enter into MoU with VOSAP for creating Accessible and inclusive district of Palanpur for Divyagjan, similar to what was done with district of Ahmedabad in last year.
Another event was organized in Surat on January 7 2020 where VOSAP donor Shri Kiritbhai and Nilamben were Chief Guest and they provided assistive devices (daisy player and samsung smart phone) to 48 Visually impaired students of tribal district of Dang. Students came in a school bus, were taken care of VOSAP's partner NGO in Surat – Andhjan Shikshan Mandal.