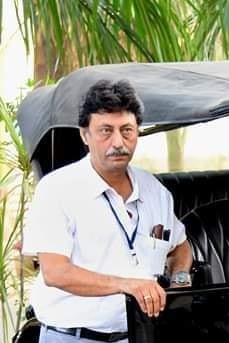 For a year and a half now, the world has faced Covid19 Pandemic. It has adversely affected the countries and economies of the world. While some countries have been able to control it through safety measures and vaccination, some are still trying to control the pandemic.
The Second wave of Covid19 in India has hit harder and affected the lives of people everywhere. The crisis of oxygen supply became very acute to save lives of Covid19 patients. India witnessed loss of many lives due to lack of oxygen supply. Whilst the situation, people from the community are stepping up to help others in this time of crisis.
During such situation also taking risk of one's own life, Navroz Tarapore and Brij Raj Singh with their team of Atmos Power Pvt Ltd, designed and manufactured Oxygen plants discontinuing all other manufacturing.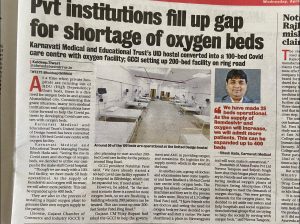 VOSAP Volunteers are going out of their way and have made tremendous contributions in this crucial time by distributing grocery and PPE kits, and oxygen concentrators.
Promoter of Atmos Power Pvt Ltd, and a VOSAPian, Navroz Tarapore, and Brij Raj Singh from Naroda, Ahmedabad have shut their Biogas plant Machinery and are manufacturing medical oxygen plant to fulfil the demands and serve the community.
Navroz Tarapore: "We were getting demands for the oxygen plant. We decided to set aside our orders and help hospitals and social organisations/informal groups that are trying to help the society by serving with oxygen beds."
23 Medical Oxygen plants are manufactured and set up in 39 days to meet the crisis. In Gujarat, Plants are set up at Palanpur, Modasa, Botad, Karamsad, Petlad, Ahmedabad.
We at VOSAP are proud and thankful to Volunteers like Navrozji, who stepped up, took risk, but ensured oxygen plants are produced  for the benefit of society and community.
Stay at Home! Stay Safe!