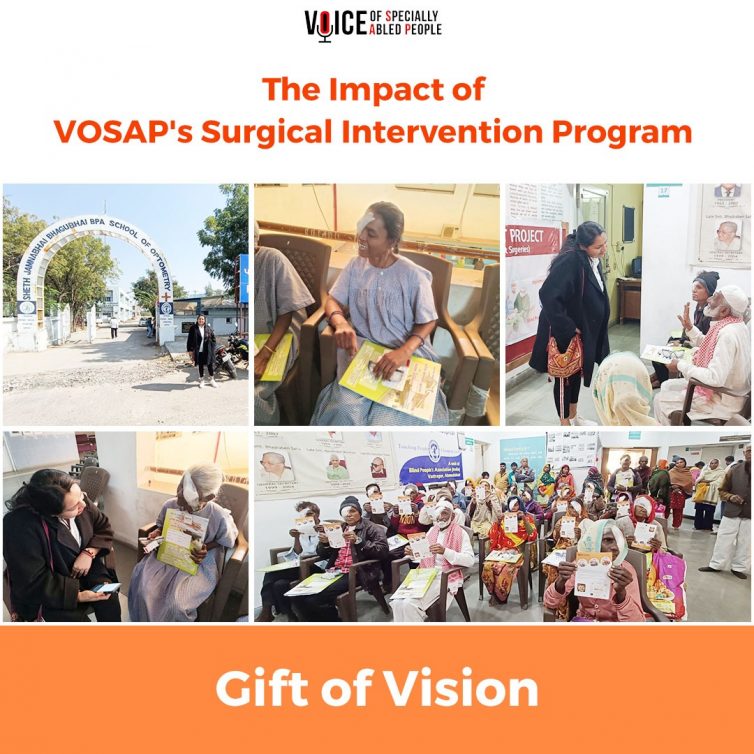 Voice of SAP enables 750+ people (6000+ so far) every quarter with surgical interventions (Cataract Surgeries) at Porecha Eye Hospital, BPA, Bareja at Free Cost to Patients with success rate of 90-99% improvement in patients. 
This program is executed by VOSAP partner Blind People's Association, India. The program helps people living in rural, remote and economically backward areas of villages in Gujarat. 
On Friday, January 20, I visited Porecha Eye Hospital, Bareja to learn and understand the procedures in detail, meet beneficiaries on ground. The experience of visiting the hospital,meeting with doctors, people working on ground and patients, understanding the process has been overwhelming, enlightening and inspiring.
At Porecha Eye Hospital, patients are provided with Free Surgery by Voice of SAP. The process involves identification of beneficiaries through Vision Centres, Eye Camps and Direct Visits to Hospital, examination, pre and post surgery care, medicines and kit.Porecha Eye Hospital has 85+ professionals involved in carrying out this program involving Ground Staff, Ophthalmic assistant, Ophthalmic technician, Ophthalmologists, Doctors, Management staff and Field staff.  The hospital has several dedicated units such as for Cataracts, Retina Department, Cornea Department and more.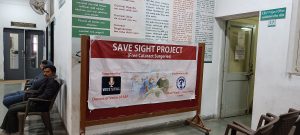 I had a chance to meet with the team executing this entire project, professionals and doctors who are involved in making this project a success. In conversation with the doctors, I got a chance to understand the important aspects of surgery, the risks, challenges faced, the procedure, etc. The conversation with the doctors was insightful and enlightening.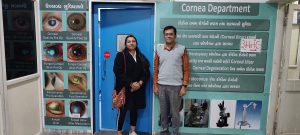 Dr. Sumit Chaterjee (Corneal Department), has been working with Porecha Eye Hospital as Corneal Specialist and shared various interesting facts, challenges and experience. In Conversation with Dr. Sumit, we learned that Porecha Eye Hospital Carries out maximum corneal surgeries in Gujarat with success rate of 80-90% using latest technology and techniques. On an average, 30-40 surgeries are carried out every month for corneal transplants for people aged between 5 years to 60 years. The children,patients below 15 years of age usually have cornea issues since birth. Those aged in range of 50-60 are farmers, people from weak economic background.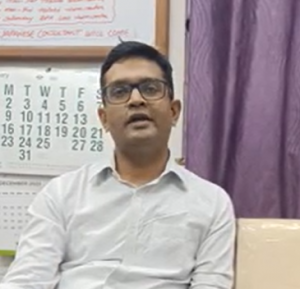 Dr. Atish Patel is a senior Opthalmic Surgeon and has been working at hospital for 7 years. In conversation with him, we learned that The beneficiaries of the eye surgeries come from very remote areas and economically weak background. The patients are handled with utmost care and also get benefit due to technologically advanced and Ultra OTs at Hospital similar to OTs in private multi-speciality hospitals. Every day atleast 50-60 surgeries are done at the hospital with success rate of 95-99%. It is also interesting to note that many beneficiaries have come here for treatment at multiple times. If a patient has undergone surgery previously here, they prefer to undergo surgery for other eye here only.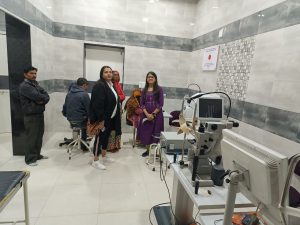 Dr. Sachi Desai heads Retina Department at Porecha Eye Hospital and also shared some interesting facts as how early intervention and timely checkups may prevent retinal damage in eye for diabetic patients. Many a times, due to lack of awareness in patients, the retinal damage is done at a great extent and it is only until later that the patient realizes this and the issue becomes severe.
During the visit, I also had a chance to meet with several beneficiaries and understand their needs. After the surgeries, all the patients were gathered in the counselling room and it was a great experience to be able to communicate with so many beneficiaries, explain to them about Voice of SAP initiatives and learn about their lives. I had a chance to be a part of a counseling session where I informed patients regarding Voice of SAP, the story of our Founder and also the aim of these eye surgeries to make them functional, help them get vision back and live their life independently.
It was very heartwarming to listen to the stories of their lives, connect with them and see the smiling faces of patients. It has been an overwhelming and emotional experience to connect with patients on a personal level. I was very fortunate to experience the love of these patients and bond with them.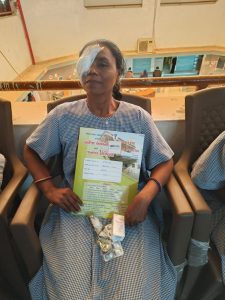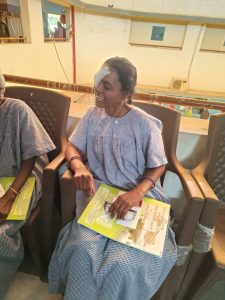 Lilaben is 30 years old and lives in Thasara village of Nadiad. She does farming and labour job and has a family of 4.  She learnt about the free eye surgery that is done here and got treated here. Her family hardly earns 6-7k a month and were in no position to afford surgery cost.
While I was talking with her, I could see her happiness and joy in her smile and the determination to work in her eyes. I was really moved when she said, Please keep calling me. I would love to talk to you always. I will wait for your call.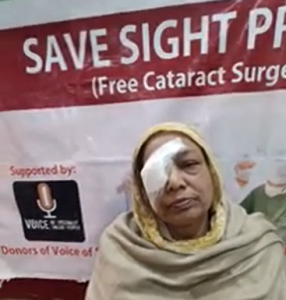 Raziya Banu is 52 years old and lives in Rakhiyal area of Ahmedabad. Her family has 10 members. She is a diabetic patient and was facing issues with vision for 9-10 months. On being asked whether she was satisfied by care provided here, she shared, "I have never experienced so much love and care at any hospital in my life. The staff and people here have taken very well care and assisted her throughout the process from undergoing test reports to eye surgery." 
After learning about the impact of Voice of SAP and understanding the efforts we make everyday to change Lives, she hugged me. It was very sentimental and touching. I could feel the joy and warmth in her heart and it was very over whelming for me.

She expressed her gratitude, "I am really thankful to all the donors of the organization who are providing such great support so people like us have a chance to have a better life. I will pray for good health and long life of all so God may give you more strength for doing such service for us."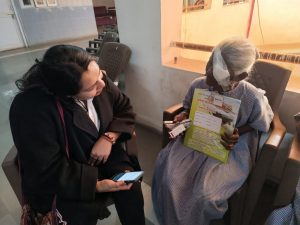 Manjulaben is 60 years old and lives in Mehmedavad.

She lost her only daughter and lives by little help provided by people and her neighbours. "I want to thank all of you. I live alone and I understand the struggle I have to go through.I cannot do my daily routine tasks properly because I can't see. I used to work as a labour but since my vision became blurry, I cannot go to work. I am living like this for past 8 months.

Anyone can give me food to eat but you are giving me my vision back and I cannot be enough thankful.
I will pray for good health of all of you. May you get all blessings and may you keep helping more and more people."
I was moved to see the impact that we create every single day at Voice of SAP by taking small steps in right direction to make this world an empowered and a better place. It has also been a humbling experience and has deeply inspired me personally, made me more empathetic and gave me a sense of responsibility towards them.
Join Voice of SAP Mission Today as Volunteers, Donors…
Experience the Joy, Satisfaction of Changing Lives by witnessing the impact on ground…
A Single Donation of $1 a Day can help 12 people get 'Gift of Vision'…
Give a 'Gift of Vision' today by donating Generously at www.voiceofsap.org/donation
To read more impact stories , Please click here…
To see more pictures of our Surgical Intervention Program here…