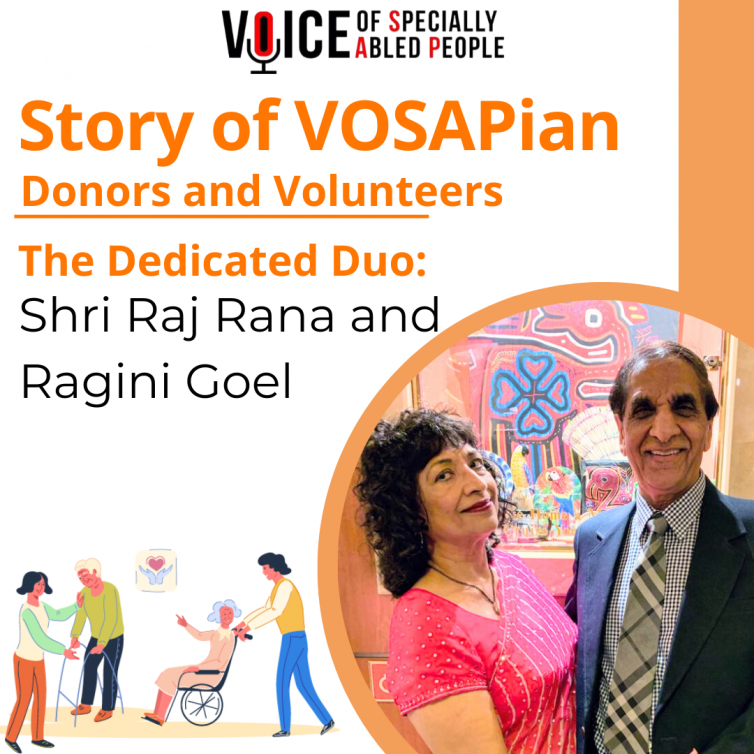 "We make a living by what we get, but we make a life by what we give." – Winston Churchill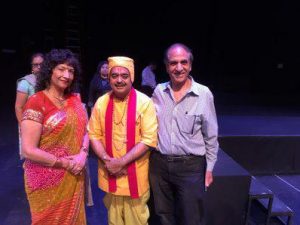 We are super excited to share the stories of our dedicated duo – Raj and Ragini ji . This amazing couple with golden hearts became integrated with VOSAP since 2018, when we first met them at VOSAP's very first fundraiser with " Soordas". Mr. Raj Rana became VOSAP's First Lifetime donor and pledged to support VOSAP Scholarships in the USA.
Raj and Ragini ji are also our high energy volunteers who are working with VOSAP to create a long-lasting impact in the lives of Specially Abled People. One of our VOSAP volunteers got the chance to speak with these inspiring personalities and here we are presenting an excerpt of the conversation. We want our readers and followers to know about people like them who can be guiding lights in our lives.
Raj and Ragini ji are highly motivated individuals who are keen on making a positive impact in the lives of as many people as they can. They have been in the US for over 50 years but still have very strong emotional ties to their motherland and they are trying to do whatever they can to give back to the country. They chose to invest their time, money, and energy in good causes by holding hands with VOSAP.
In answer to what made the couple connect with the cause of SAP, Raginiji shared a very personal story. She recollected one of her visits to India for some medical purpose. She shared that she noticed people's behaviour towards disabled people. She found it very humiliating and disappointing that disabled people have to bear with ridiculing stares, insulting remarks, and prejudiced behaviour. She felt the strong need of spreading awareness that disabled people too are the 'Children of the Same God' and that God gifts them with special blessings.
The couple tells us that they both are retired and wanted to spend their time gainfully in some activities that make this world more inclusive. VOSAP is lucky as an organisation to have generous donors and volunteers like Raj and Ragini ji who are helping us with their money, time, and talent as well. Moreover, they do not only do these themselves but also motivate others to do so.
In one of our fund-raiser events, Ragini ji acted as a blind girl and sent chills down the spine of the spectators. With her act, she tried to strike the emotional chords of the viewers so that they can become a donor or a volunteer in their capacity to work for the Specially Abled Community. Raj ji also gave a touching speech to invoke emotions among the attendees of the event. It was him who brought in the concept of 'lifetime donors' in VOSAP. He has vouched to donate to VOSAP till the last breath (Jab Tak Hai Jaan)
Mrs. Ragini Goel, a volunteer, donor and a multi-talented individual, took on the roles of scriptwriter, director, and lead actor in the thought-provoking VOSAP Short film titled 'Ek Nayi Soch Ek Naya Nazariya' on Inclusive Education. This film beautifully portrayed the significance of altering our social perspective and embracing the presence of Specially Abled People in society for the cause of Inclusive Education. The play gives the message of 'Providing education and vocational training to the specially abled people so they can be independent and can "live with dignity". (Watch the Short Film here)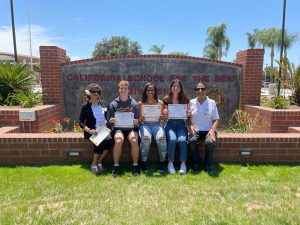 We received a generous donation from them also during the COVID-19 pandemic when we were working tirelessly to keep SAP safe from the wrath of the pandemic. One of the most special things about this couple is that they not only support the already existing schemes of VOSAP but also ideate new schemes and nudge us to do more. When asking for donations from US citizens, both Raj and Raginiji felt that there was a need for a project that benefits US citizens as well. Raj ji suggested starting a Scholarship Project to support education for Specially Abled Students in the USA, Raginiji supported to make this project successful. They are working continuously to help us expand our reach and support many more students with our scholarship scheme.
Being an educator of the English language, Ragini ji has also volunteered in drafting articles and translating letters for VOSAP. In short, the couple helps VOSAP in every way possible. They are dedicated to the causes of enabling and empowering SAPs as much as VOSAP. They try their best in spreading our message and getting more and more people involved in our not-for-profit organisation.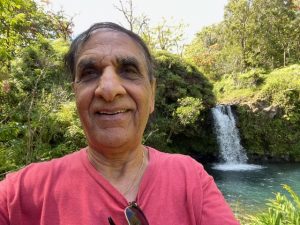 At last, we asked our dedicated duo to leave a message for society and for specially-abled people too. Raj Rana ji said that he wants everybody to empathise with Specially Abled People and work towards increasing accessibility in technological and digital space as well as in basic infrastructure. He believes that providing accessibility will make lives for SAPs better and dignified in every manner.
For specially-abled people, he said that despite all the challenges they should keep marching ahead with their heads held high. He accepts that there are challenges but indicated that people like Para athletes and other successful disabled people achieve success despite all the challenges. So, when a person decides to achieve something then the sky's the limit.
When we turned towards Ragini ji, she pointed out that people seldom look beyond their interests. People who do not bear the pain or challenges of disability generally do not become aware of the issues. So, she wants everybody to open their hearts and minds to feel the pain of disability. She asks people to assume that they do not have the power to see, hear, talk, or walk for a day to feel what disabled people go through in their daily lives. This exercise will make people empathetic towards SAPs and grateful for their gifts of ability. She wants people to help generously for the cause.
Showing her humbleness, she accepted that it is easier to say but tough for SAPs to do. Yet she wants people with disabilities to keep working for their goals. Quoting Shri Swami Vivekananda, she left a message for Specially Abled People – उतिष्ठत। जाग्रत। प्राप्य वरान्निबोधत। "Arise, Awake, and Stop not until the goal is reached." She also asked SAP to do everything with faith because God always supports those who try.