JAINA Convention 2019, global get together of Jain community for 4 days happened in Los Angeles from Jul 4 to 7. 3,500 delegates enjoyed spiritually uplifting sessions to promote Jainism in 21st century. Sadhguru, Gore Gopal Das ji, Rakeshbhai Jhaveri (Srimad Rajchandra), Sparsh Shah (VOSAP youth ambassador), Nipun Mehta and others inspired the community.
VOSAP had a booth as well 2 page article in souvenir to inspire Jain community for service to Specially Abled People. During 3 days 75 people from around the world were inspired to take VOSAP volunteering pledge and join. With new volunteers at senior positions in FaceBook, Amazon, Cisco, UIPath, NSS – India and several philanthropists have assured to support VOSAP cause, actively.
Sparsh, during his 1 hour session to 3,000 people inspired everyone to join VOSAP mission.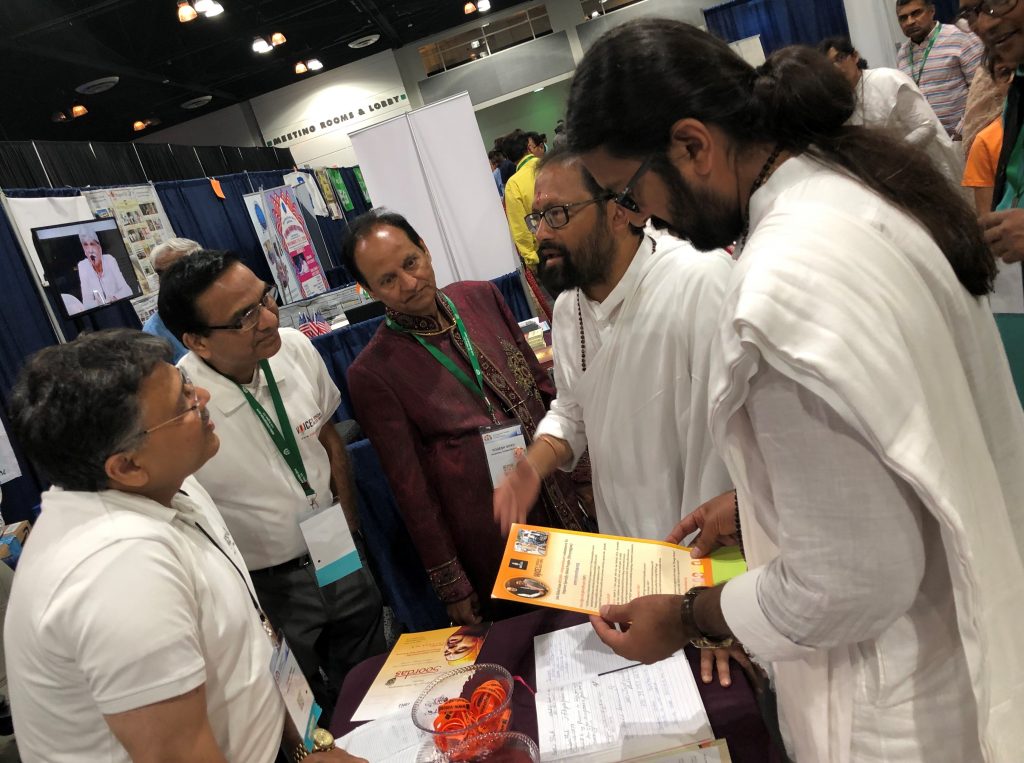 Pujya Rakeshbhai Jhaveri discussing at VOSAP booth on promoting Accessibility at Derasar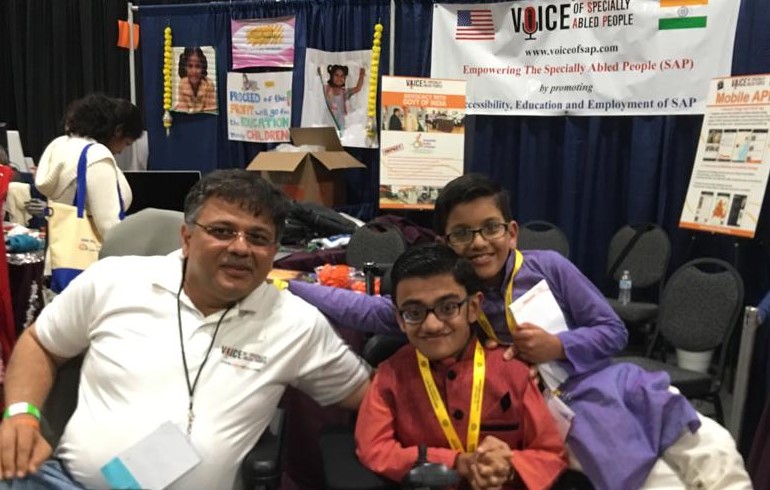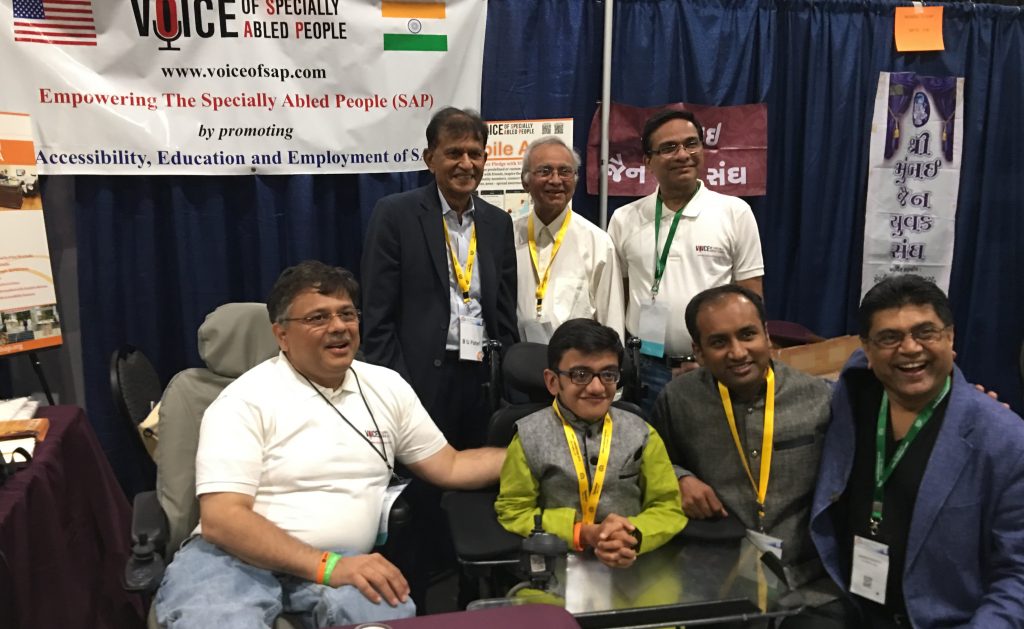 VOSAP's donor and Philanthropist Shri B. U. Patel at booth with Sparsh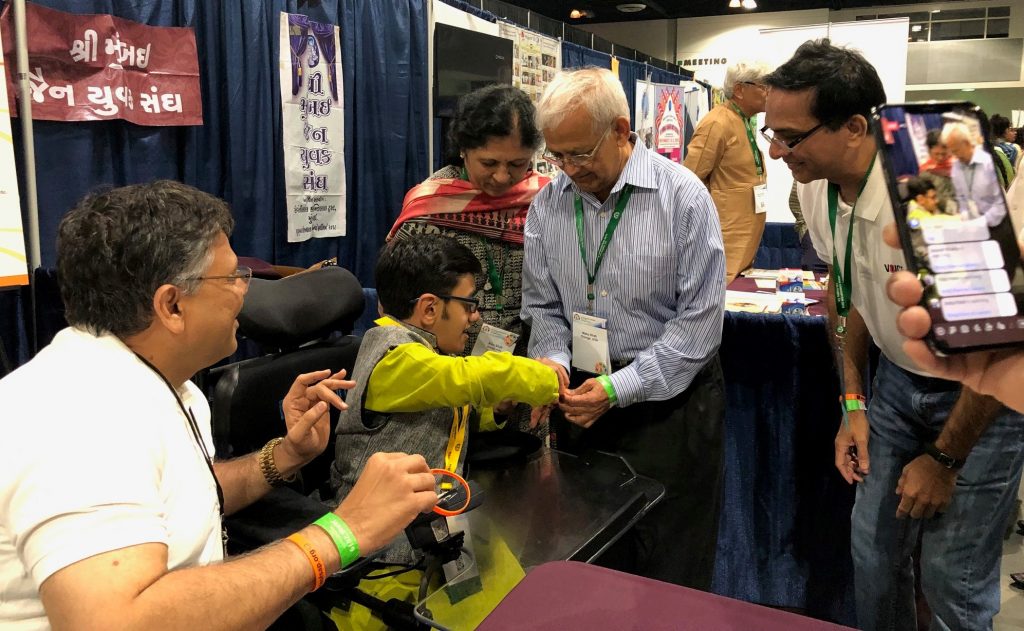 VOSAP's donor and Philanthropist Shri Manubhai and Rikaben at booth with Sparsh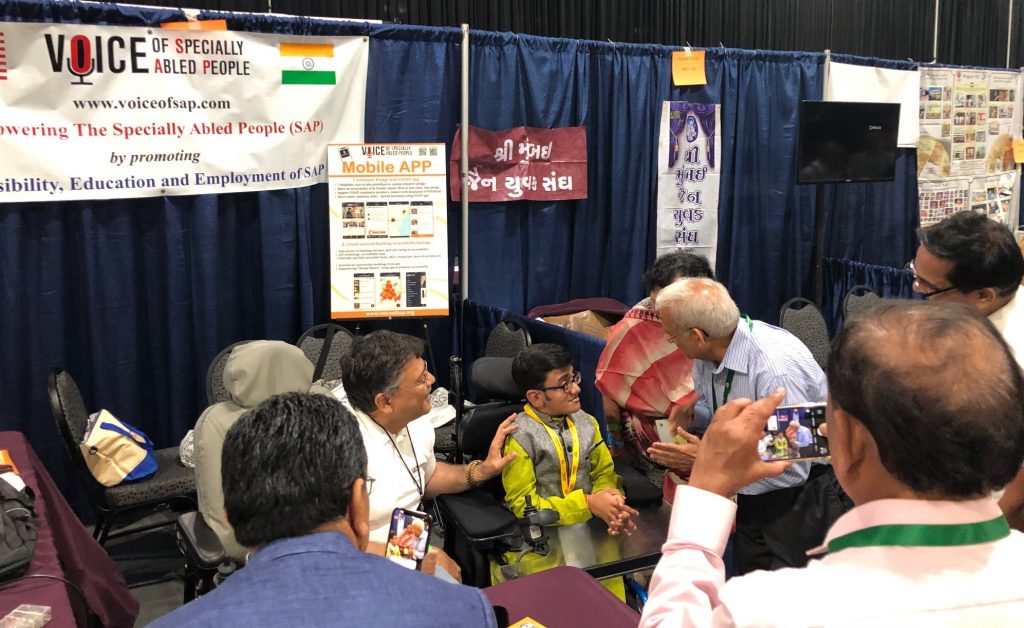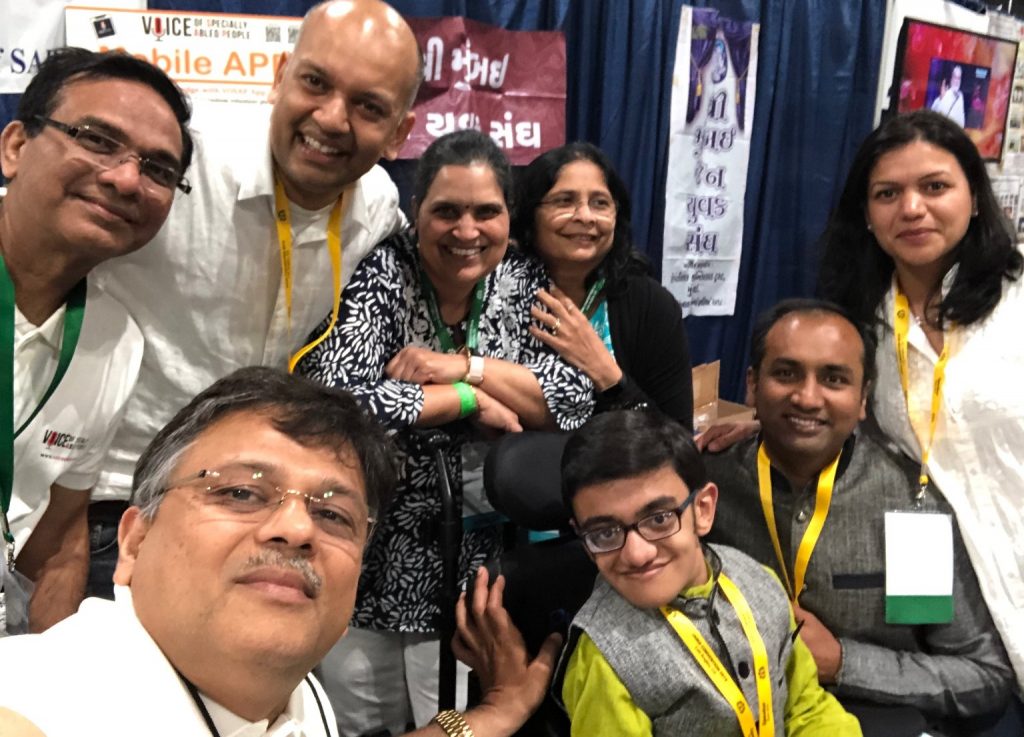 Motivational, TEDx speakers Nipun Mehta and Sparsh – enjoyed meeting at VOSAP booth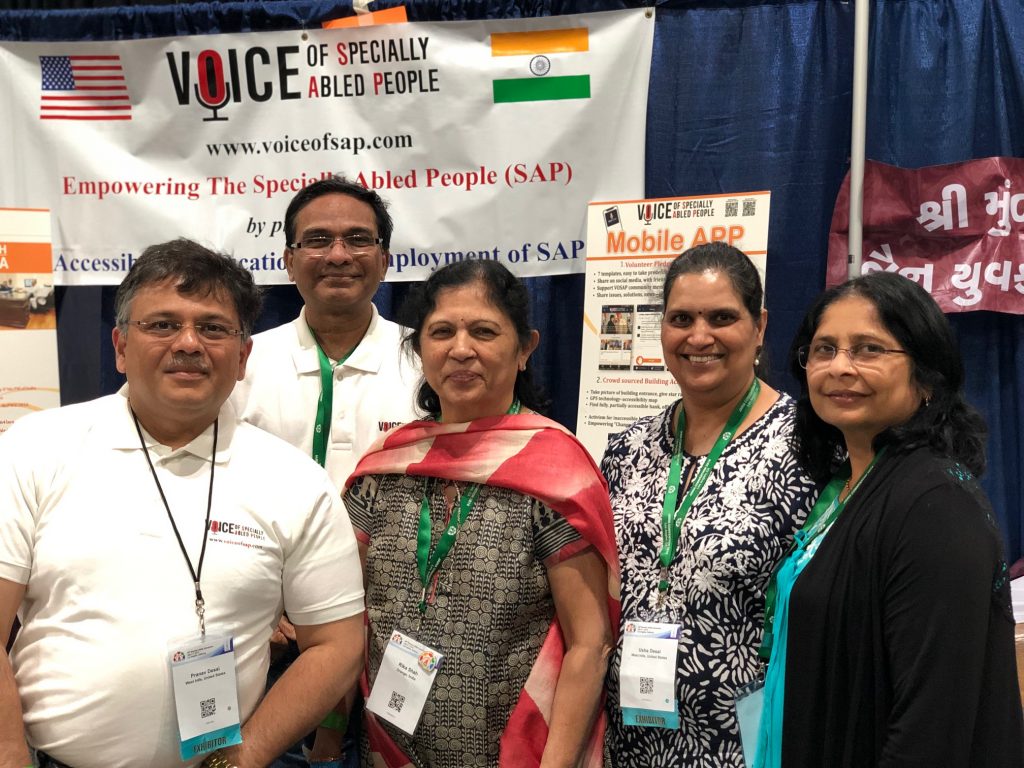 VOSAP team welcomes JAINA leader and VOSAP donor Rikaben Shah at VOSAP booth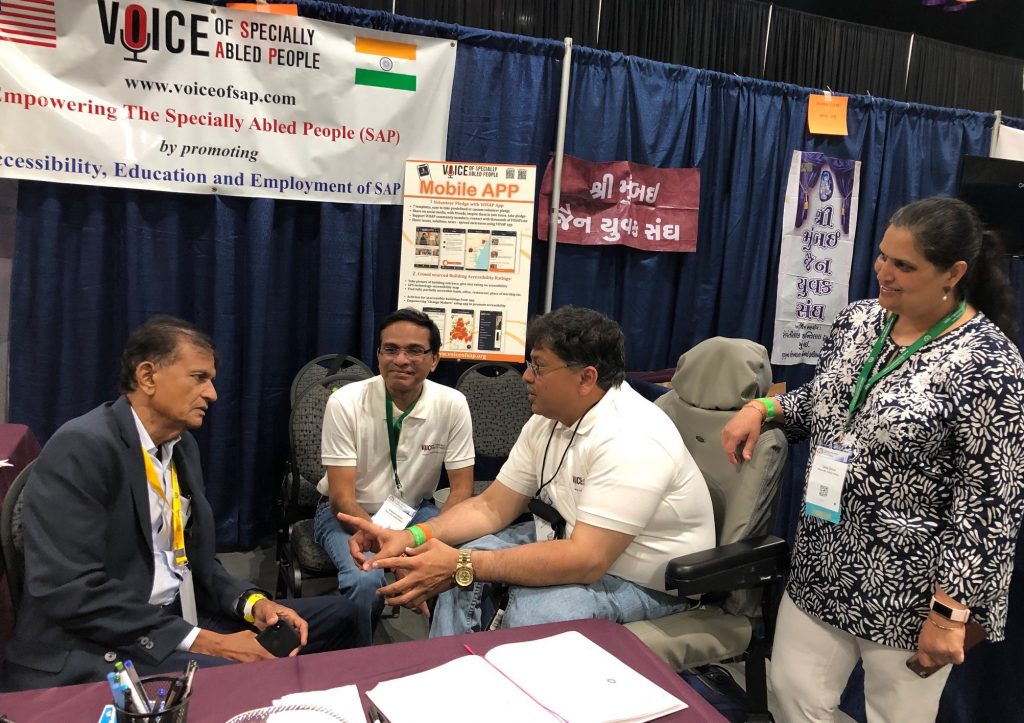 VOSAP founder updates Shri B. U. Patel on latest developments including at JAINA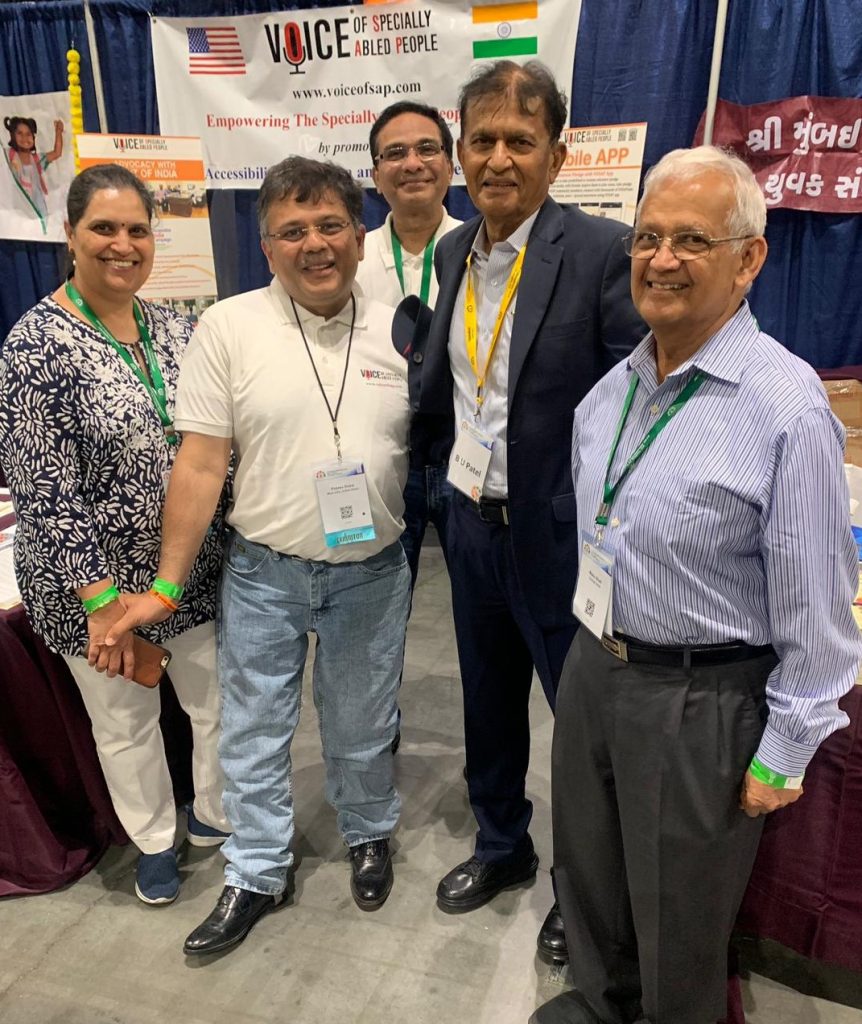 VOSAP team with 2 largest donors of VOSAP – Shri B. U. Patel and Shri Manubhai Shah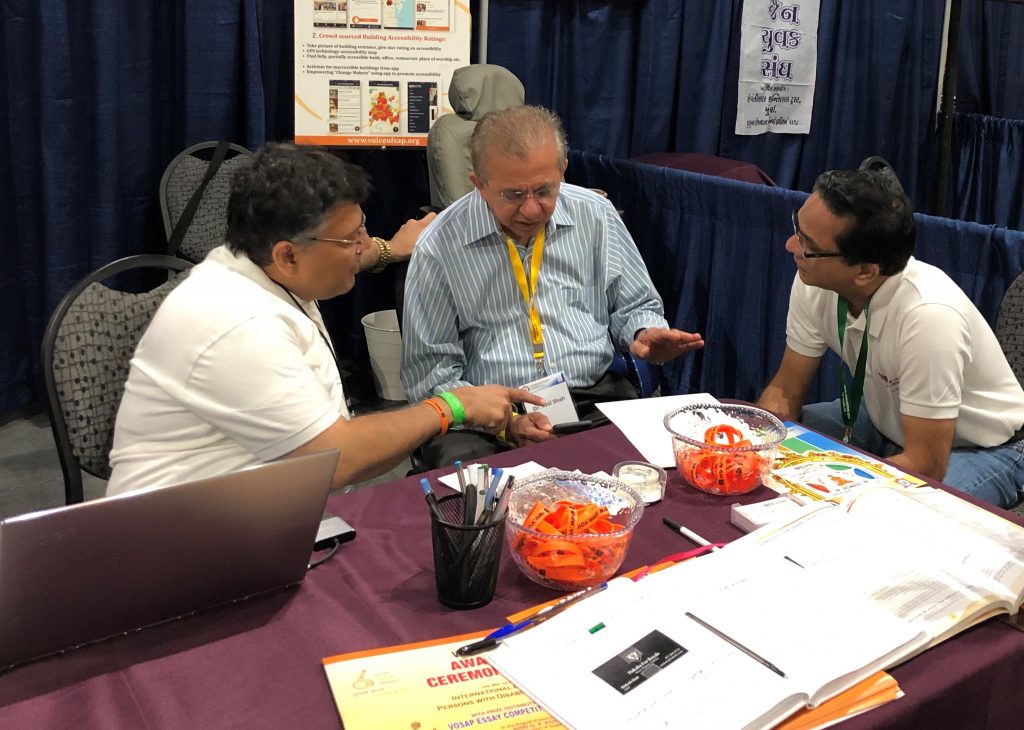 Dr Anil Shah, Cardiologist, philanthropist discussed joint program with VOSAP for smart village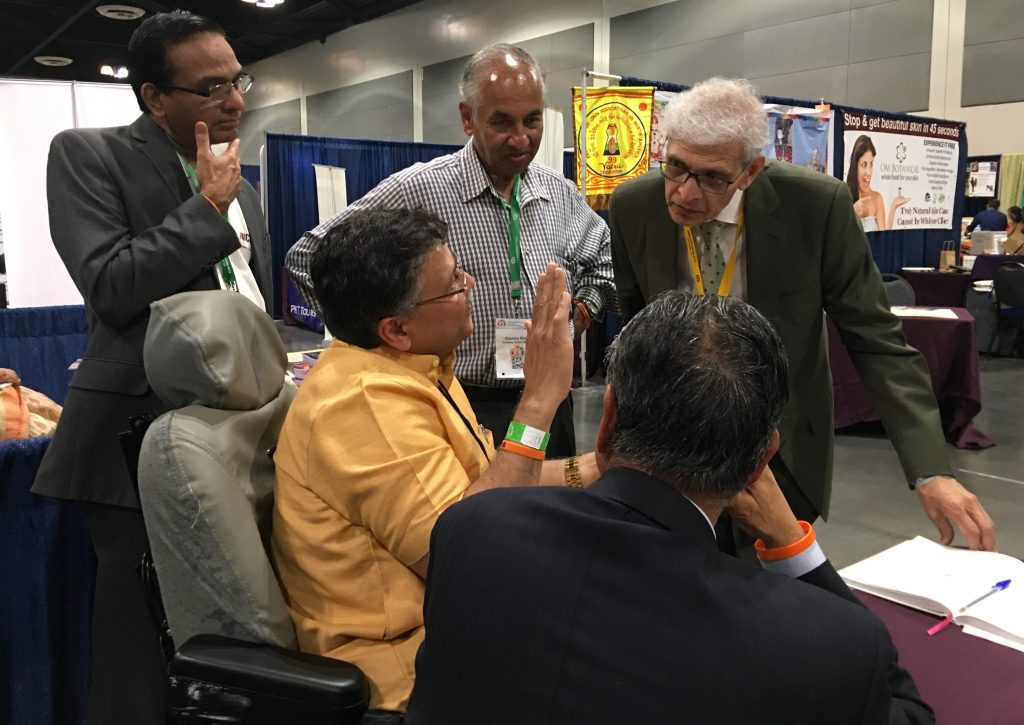 Jain Center, Los Angeles – Past President Shri Virendrabhai Shah and Current President Shri Jaswantbhai Modi took tremendous interest in VOSAP and invited to present at Jain Center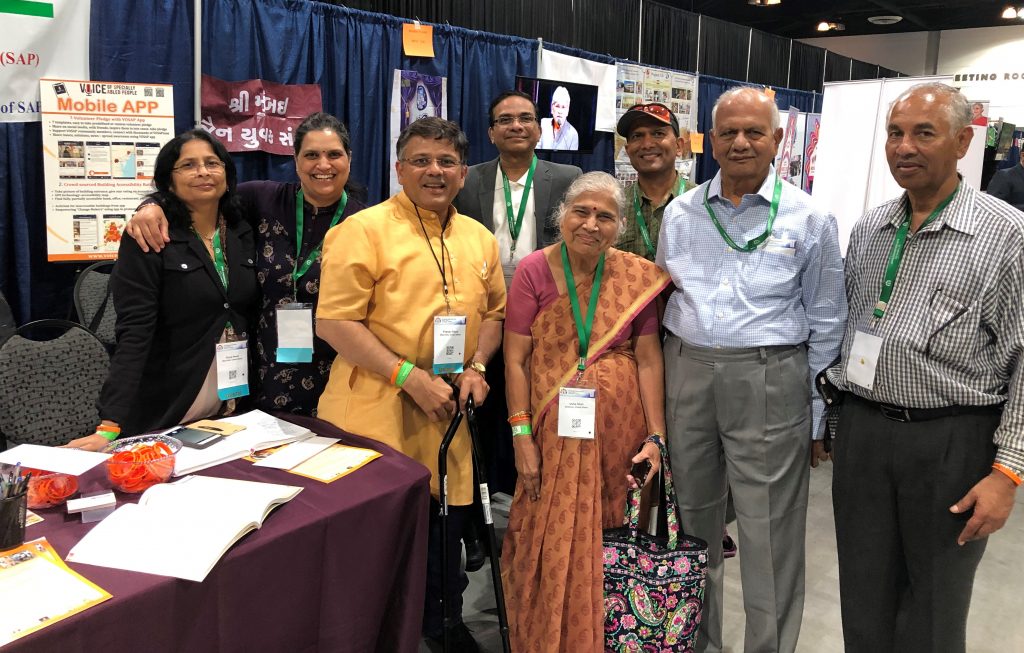 We welcome new donor, volunteers at VOSAP booth – Shri Ajitbhai Shah, Munil Shah's father