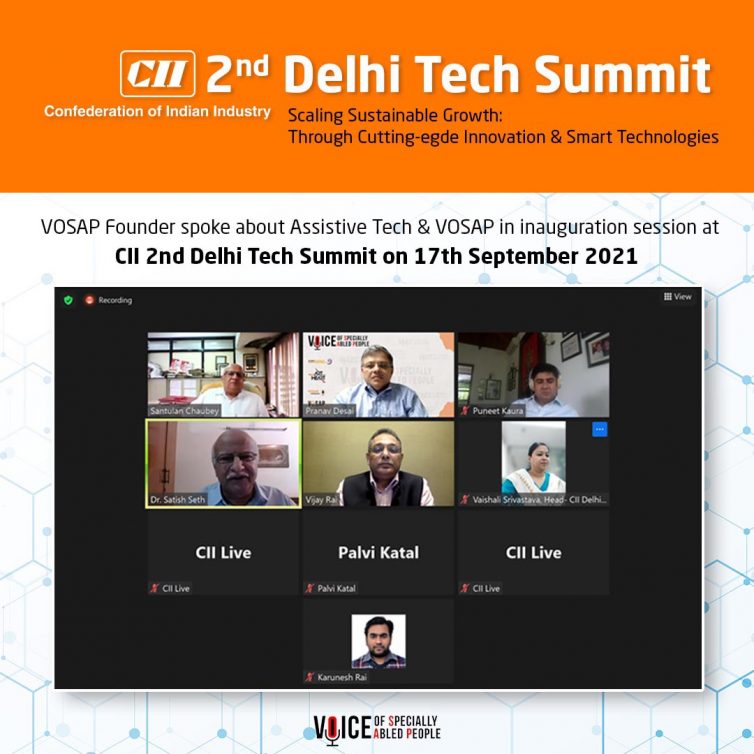 Confederation of Indian Industries(CII) is a non-profit, industry-led and industry-managed organization, that engages people from the private and public sectors in shaping India's development journey on transforming Indian Industry's engagement in national development.
CII organized its 2nd edition of Delhi Tech Summit virtually on Friday, 17th September 2021 on the theme of Scaling Sustainable Growth:Through cutting-edge innovation & smart technologies.
The main focus of discussion was:
Technology acceleration and enterprise Transformation Roadmap: challenges, opportunities and solutions
Innovative technologies and cutting edge tools and practices, driving business growth and transformation
Startup Innovations and Technology: Fueling Future Growth
Various Technological, Innovation Officers of Companies and Organizations such as MD of Eli Lily Services Pvt Ltd; Executive Board Member of Day One Technologies USA, MD of Accenture, CIO of Panasonic India, Global Application Modernization Leader of IBM, Director of JIMS, Head of Innovation of R2 Data Labs Rolls Royce, Global Technology head of TCS, CEO of Daikin India Pvt Ltd Global Head of Strategic Initiatives of Tech Mahindra,Digital Officer of National Engineering IndustriesLtd,CEO of Worxogo,CEO of Bigthinx, MD of Simreka, MD of Nirmata Inc., joined the summit.
VOSAP Founder Pranav Desai was invited to address the inaugural session on Innovative and Assistive Technology, it's need, scope, and how technology based initiatives can help make the world more inclusive and accessible.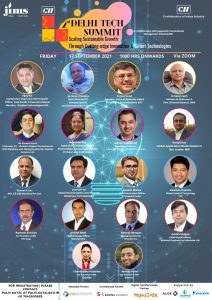 Pranav Desai spoke about Voice of SAP, assistive tech market, accessibility and how investing in Disabililty initiatives such as assistive tech, inclusive education, etc can help corporations explore the untapped market, consumers. He explained about VOSAP's Disability Inclusion Index which helps corporations to understand and invest in Disability and promote inclusion in workplace. He appealed to CII members to consider hiring Persons with disabilities, allocate CSR money for enabling PwD with assistive devices to mainstream them.
VOSAP's Initiative 'VOSAP Research Internship' focused on reaching out to 200+ vendors, innovators in Assistive Devices and as a next step, VOSAP will launch world's 1st 3D exhibition on Assistive Technology and Deivces.
During the meeting VOSAP Founder spoke about VOSAP app as assistive technology for accessibility which resonated with Santulan Chaubeyji, Joint Director(IT), and Director of Government of NCT of Delhi, for building accessibility. As next steps forward, Voice of SAP is requested to help, have follow up session with Santulan ji and his team for making Delhi accessible using VOSAP app.
VOSAP mobile App is one of its kind public utility app that helps people to rate places for accessibility, find lists of accessible places on map, send requests to make buildings accessible, inspire people through stories, articles on disability, update accessible solutions etc. VOSAP has created the World's first 3D Virtual Art Gallery on the theme of 'Disability' that displays 250 beautiful and motivating paintings of various Artists across the globe.