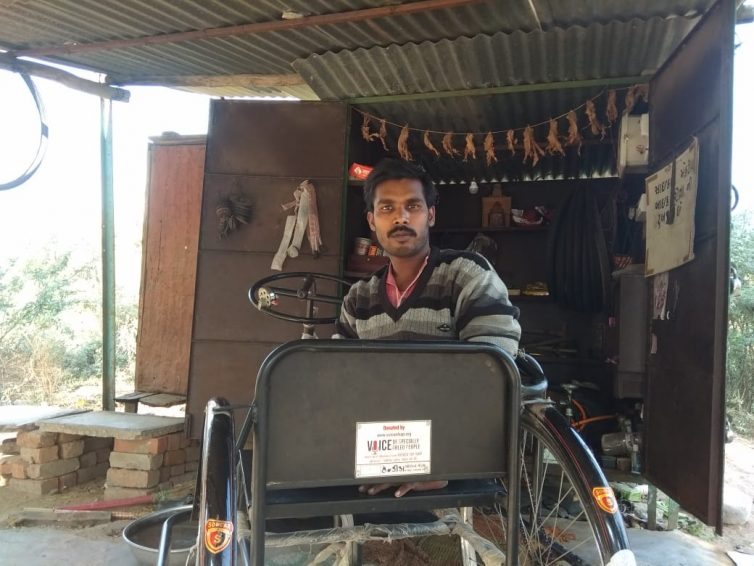 VOSAP is working effectively to empower Specially abled and helping them live a life with dignity by enabling them with Assistive Devices. In 2019, VOSAP enabled 85 SAPs with Tricycle and other assistive devices in rural areas of Palanpur district. After a year, as part of learning progress of beneficiaries, VOSAP interviewed these beneficiaries as what change the assistive devices have brought to their life.
Here is an example of Vinodbhai Karsanbhai who received Tricycle in 2019 from VOSAP and the change the device has brought in his life.
Vinodbhai lives in Palanpur, Gujarat with his parents. He has a locomotive disability. He received a Tricycle in December 2019 from Voice of SAP.
"I use this tricycle to go everyday to my business, tyre repair shop. I am earning Rupees 3000-4000 monthly. Now I have aspiration to grow! Go to highway as I can go using this VOSAP tricycle and expand my business to repair larger tyres. I am planning to start working on other vehicles as well because in villages it is sometimes difficult to get customers. I am happy that I am being self dependent and will hire others by growing my business of tyre repair. I look forward to working more, go places using this tricycle."