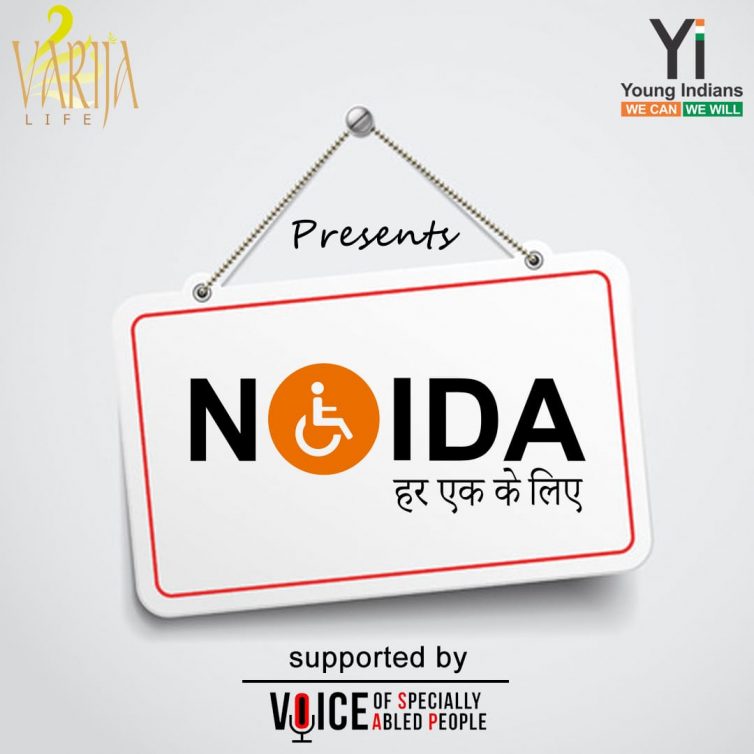 VOSAP mobile app is expanding its social impact for creating accessible communities. Yi Noida chapter (Young Indians, CII initiative)  and Varija Life have launched "Noida-हर एक के लिए" (Noida for everyone) using VOSAP mobile app as a technology platform in accelerating the goal of accessible Noida under Accessible India Campaign.
In an effort to make Noida fully accessible, Yi Noida, Varija Life and VOSAP have joined hands to sensitize and raise awareness people of Noida about how crucial it is to have Accessibility of every place especially that Noida is such a growing, international city now, it must be fully accessible for everyone.
The goal is to encourage public participation to be a part of the change where each place has access for specially abled people and how accessibility will be beneficial to Noida with economic expansion because of larger inclusion, participation of elderly and Specially Abled People.