Padmashri Shri Shekhar Sen is honored by Palak Shah, VOSAP Volunteer.
Soordas, visually impaired Lord Krishna devotee has been a great poet of 16th century. His bhajans like "Maiya Mori Main Nahin Makhan Khayo" are very soulful and popular among Indians. Padmashri Shri Shekhar Sen performed "Soordas", musical monoact play in Los Angeles on August 12.
Voice of SAP is promoting inclusion by focusing on "Abilities" of indviduals. "Soordas" play was a great fit to the VOSAP message, aimed to inspire everyone to appreciate those special abilities of a visually impaired, popular poet so that it helps promote awareness and positive perspective towards Specially Abled People.
Around 750 NRIs enjoyed the performance organized as a fundraiser for Voice of SAP by The Shah Foundation, Shri Rashmibhai Shah. Shri Shekhar Sen received standing ovation for his soulful portayal of "Soordas". They also learnt more about Voice of SAP, its vision, work, philosophy through AV presentation, Soordas E-Soveneir and volunteer engagement at the show.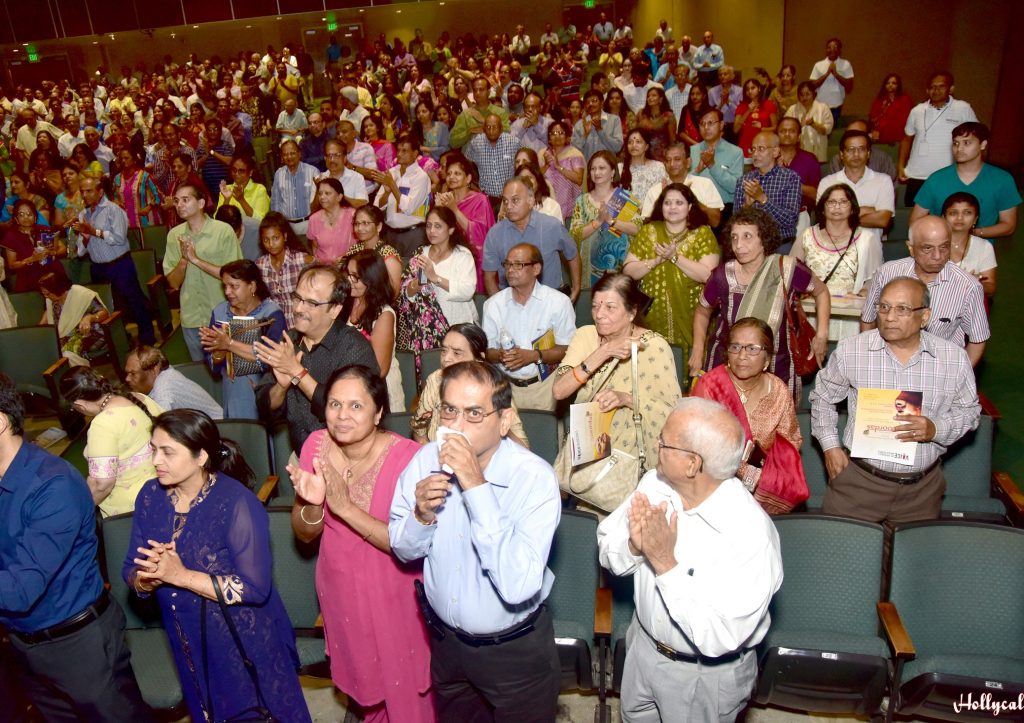 Shri Shekhar Sen receives standing ovation for his soulful performance
The 1st fundraiser of Voice of SAP was conducted by founder Shri Pranav Desai along with 30+ volunteers and community leaders like Shri Anandrao Lingayat ji, Ragini ji and Hiten Shah. Philanthropist Shri Manubhai and Rika Shah inspired everyone with their announcement of matching donation of $25,000 to double the impact of their investment. Tarsadia Foundation, Strategic donor of Voice of SAP also added their matching donation of $25,000 so total $50,000 was available for matching of "on the spot" commitments, which resulted into raising $110,000 towards empowering Specially Abled People in India.
Key takeaway of this event was that Voice of SAP's message is resonating with NRI community who committed from $20 to $25,000 (link to List of supporters). Another take away was reinforcement that with such generous support, NRI community has once again shown their deep commitment in helping their brothers and sisters in India with VOSAP as their NGO of choice.
The entire program was executed, flawlessly by highly committed and very talented volunteers of Voice of SAP. They not only inspired people to come to the 1st charity show of VOSAP but also ensured excellent hospitality of all the guests at the show.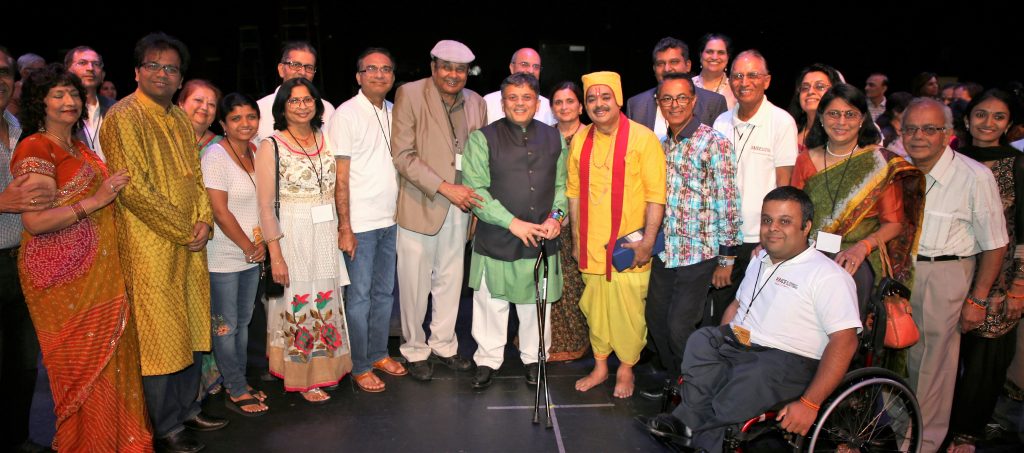 Voice of SAP Team of Volunteers with Shri Shekhar Sen

VOSAP Founders with Strategic Donors Shri Manubhai and Rika ji, Shri Ukabhai and Nalini ji, Shri Avadhesh ji and Uma ji, Shri Rajesh Thakkar, Dr Eknath Deo, Shri Shekhar Sen, Emcee Ragini ji and Shri Rashmi Shah.