VOSAP volunteers from the US and India called over 300 beneficiaries who received Assistive Devices, Sewing machine etc. from Voice of SAP.  They learnt a lot in the process as how individual life has changed. Now volunteers are evaluating 400 applicants with standard list of questions in Google form.
If you want to volunteer and talk to beneficiaries, applicants - let us know ASAP as hundreds of them are awaiting your call. We learn from them as well mentor, support, counsel them!!!
Here are few highly inspiring stories of VOSAP beneficiaries.


Kavi Chavda, aged 30 years, daughter of a farmer from Jamnagar is a national champion with 3 Gold medals in Javelin throw, discus throw and shot put. She received Motivation wheelchair, imported from UK and donated by Voice of SAP to unlock her potential with enhanced mobility of state of the art wheel chair. Ms Kavi went to China, taking VOSAP wheelchair to participate in international Paralympic games and expected to represent India in Tokyo 2020!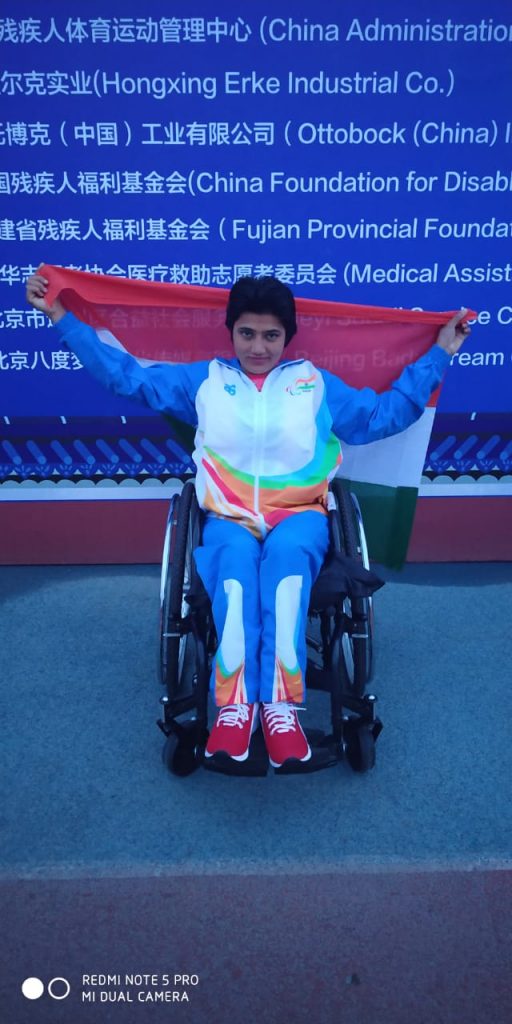 2.
Sohil (Polio survivor since age of 1.5)
, playing cricket for India has achieved far more mobility to play cricket. he is a bowler but also a good batsman!!! He was part of India team in tri-coutnry match in Calcutta. He uses motivational wheelchair that Voice of SAP donated to him.
3. Likewise low vision student of Masters of Arts in Gujarat College,
Ms Shana Rangrej
shared her dream with VOSAP volunteer team (Manisha Pathak, Ankit Parmar and Kunj Patel) during interview that she is learning a lot with smart phone that VOSAP gave her and she will like to pursue UPSC exams!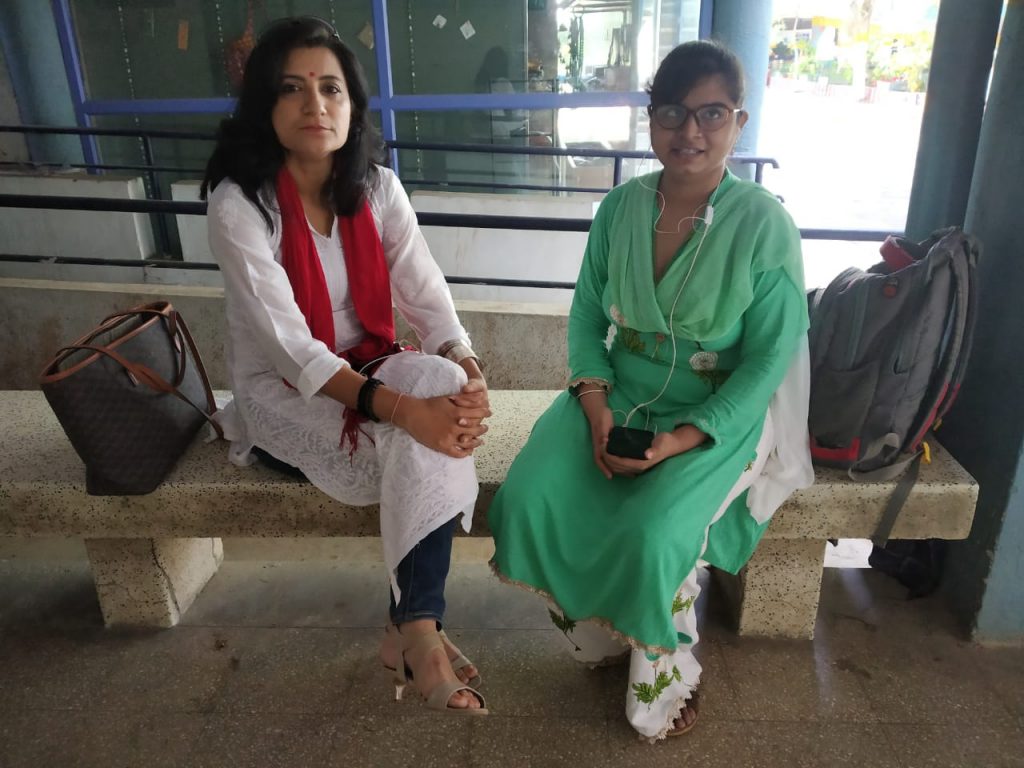 4.
Babusinh Chauhan with 80% disability
(ortho) was going to some place with lot of difficulties to do stitching work. Now with VOSAP donated automated sewing machine, he is earning Rs 4,000 to Rs 5,000 every month, staying at home. Several beneficiaries of sewing machines shared that they are now earning between Rs 1,000 to upto Rs 6,000 with sewing machine that they received from Voice of SAP.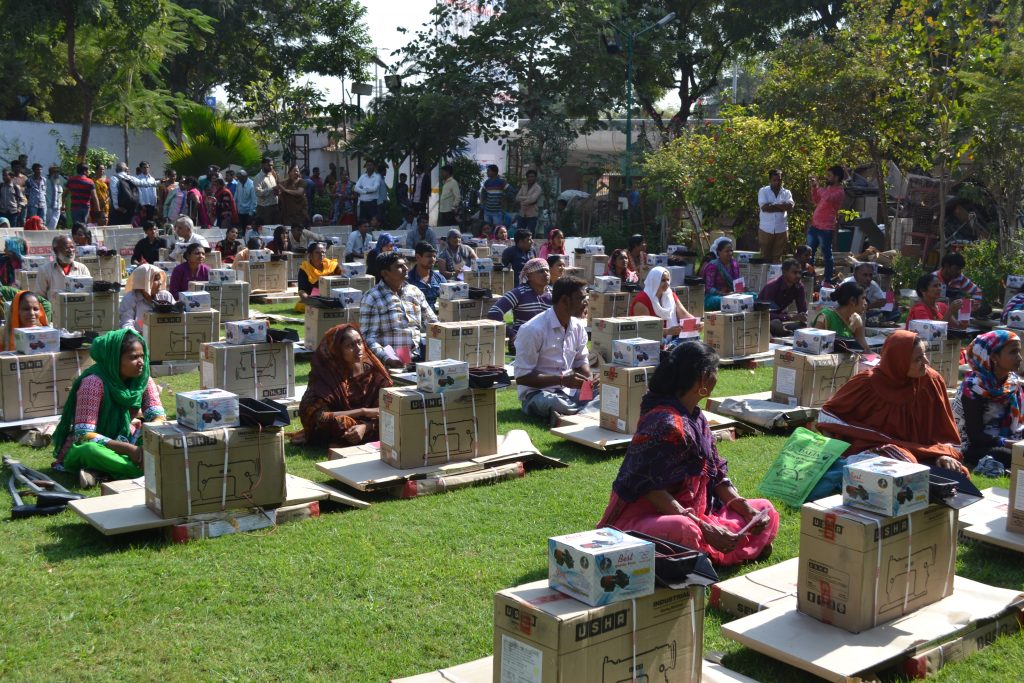 5.
Arjun Sunchu, age 4

, hearing impairment, 
received latest technology hearing aid from Voice of SAP as he could hear only 10%. With the assitive device, surgery and other rehab efforts, Arjun's father - Anilkumar told VOSAP volunteer that he has started not only hearing but speaking also. This gives donors, volunteers and all of us a huge sense of purpose and satisfaction that is simply an experience that we encourage you all to have with us.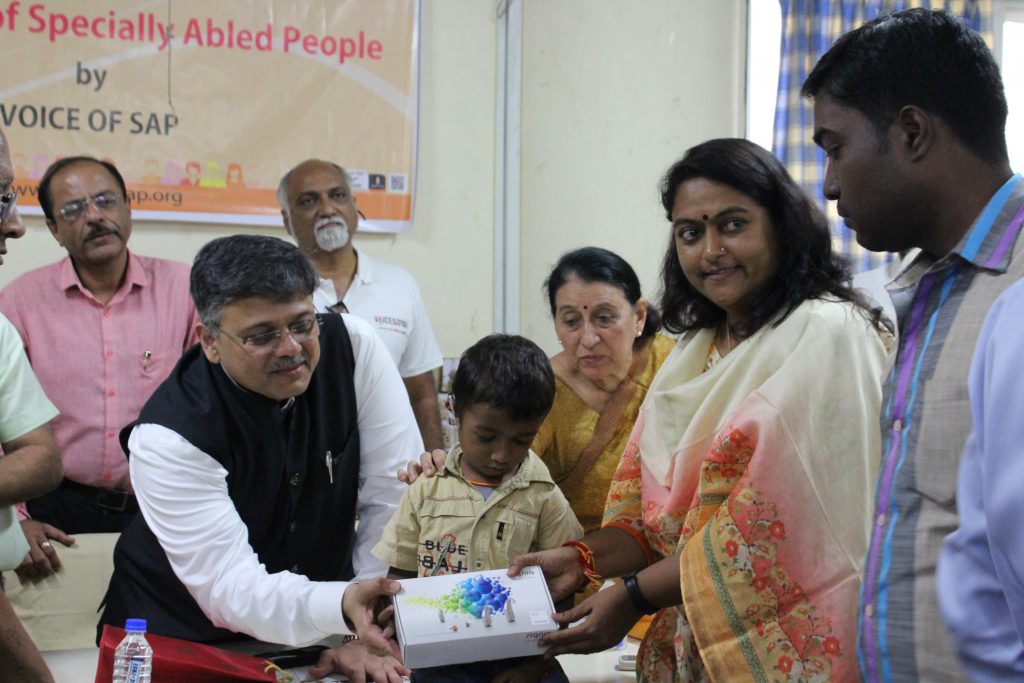 Arjun with VOSAP founder Pranav Desai and Mayor Ms Bijal Patel, City of Ahmedabad, Gujarat, India