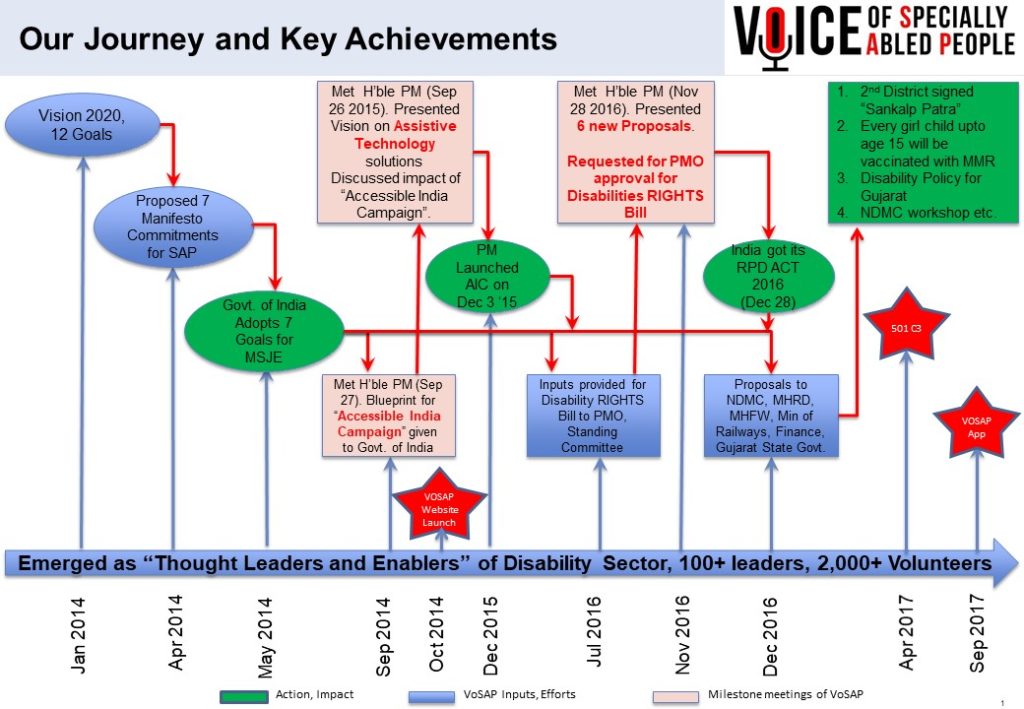 Proposed Accessible India Campaign to Govt of India, worked together, launched across nation by H'ble Prime Minister of India on Dec 3 2015
Provided inputs to Govt. of India and worked actively with PM office in bringing new law in India – Rights of Persons with Disabilities – RPwD 2016
Worked with H'ble Chief Minister of Gujarat and upon his request, submitted comprehensive policy for Empowerment of Specially Abled People in 2017. This resulted into 70+ GR, circulars, notifications by several ministries, departments
Developed "Actionable Advocacy App" on iOS and Android for Empowering volunteers, creating mass movement for promoting accessibility
Developed CSR program for corporations for Empowerment of Specially Abled People. Several CEO/MDs are inspired to take actions of hiring Specially Abled People, upgrading their offices to make accessible etc.