Enablement with Surgical Intervention
VOSAP Enablement program with surgical interventions is helping people regain vision when possible. Good news is millions of people can regain their vision with a very small cost per eye surgery.

Every quarter we have hundreds of people (1,300 so far) enabled with vision by surgical interventions executed by VOSAP partner Blind People's association, India.

Here are some of the beneficiaries from rural areas of India.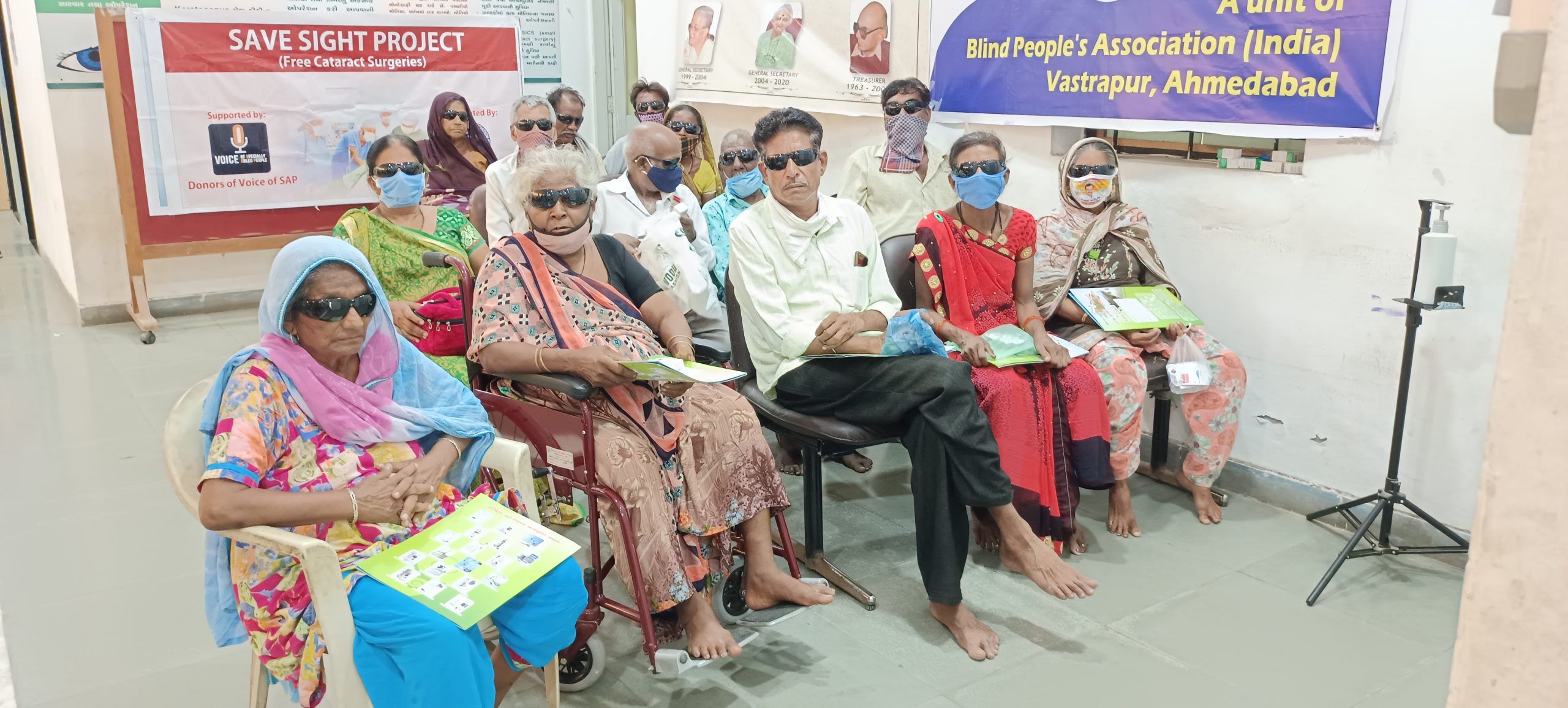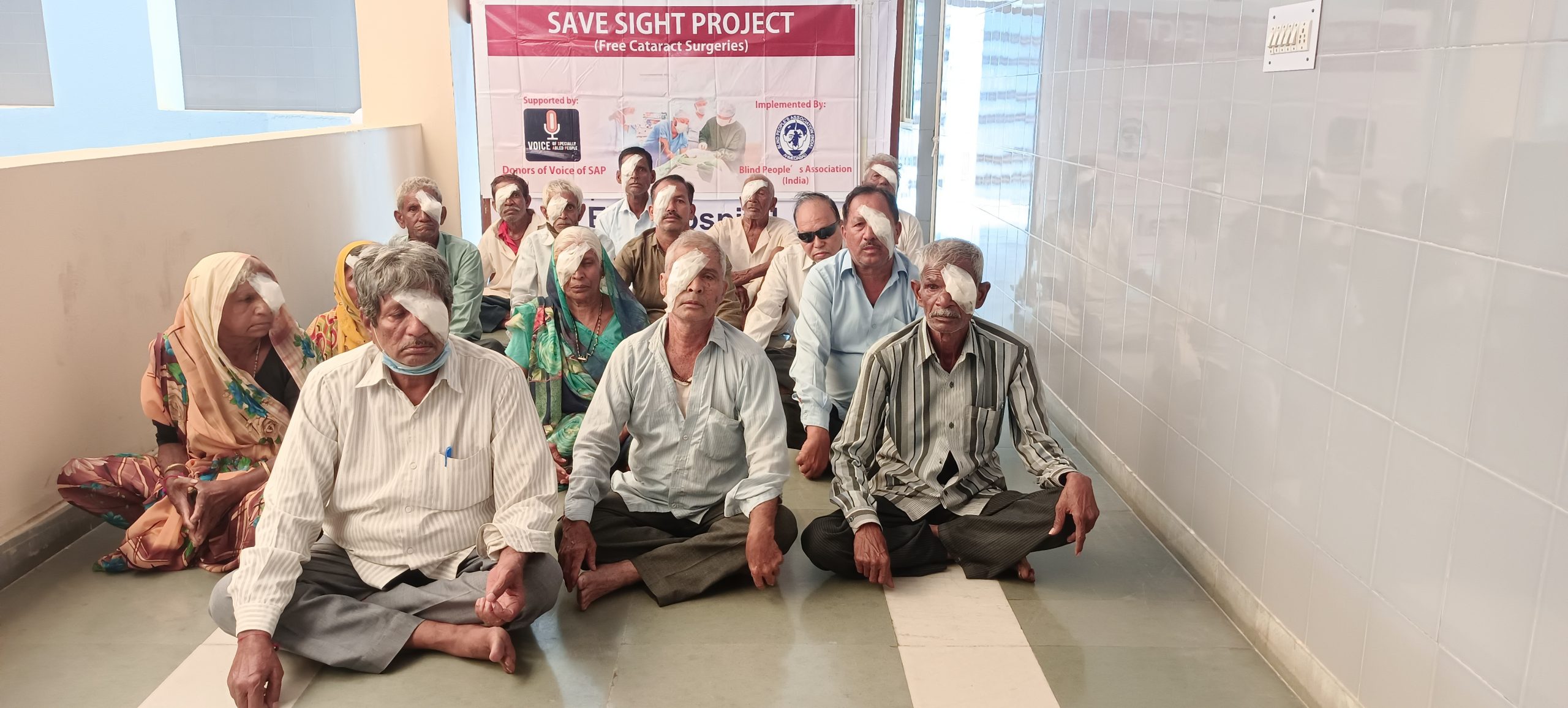 Balusinh Bhursinh Chauhan, 63
Chauhan Vas, Sampur
Arvalli- 383320
Date Of Surgery- 07/01/2021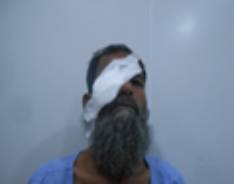 Smitsinh Koysinh Chauhan, 65
Chauhan Vas, Sampur
Arvalli – 383320
Date Of Surgery- 07/01/2021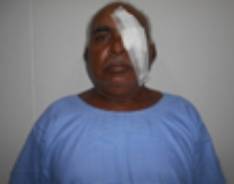 Pujabhai Devkarnbhai Patel, 60
Patel Vas, Davali
Arvalli – 383320
Date Of Surgery- 08/01/2021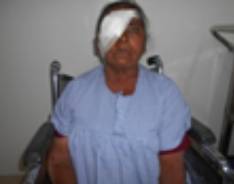 Dhuliben Rajabhai Patel, 50
Patel Vas, Davali
Arvalli – 383320
Date Of Surgery- 08/01/2021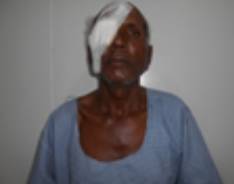 Bhikhaji Ramaji Chauhan, 45
Chauhan Vas, Sampur
Arvalli – 383320
Date Of Surgery- 08/01/2021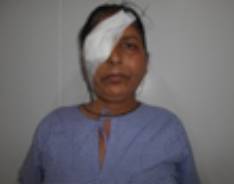 Binduba Dharmendrasinh Rathod, 56
Rathod Vas, Nava
Arvalli – 383320
Date Of Surgery- 08/01/2021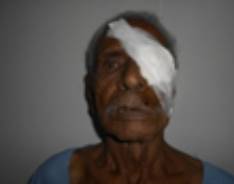 Sankalbhai Chhaganbhai Patel, 60
Patelvas, Gabat
Arvalli – 383335
Date Of Surgery- 11/01/2021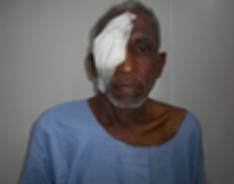 Sardaben Jasubhai Patel, 52
Patelvas, Bagat
Arvalli – 383335
Date Of Surgery- 11/01/2021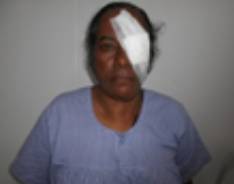 Gajaraben Fatabhai Khant, 72
Khantvas, Gabat
Arvalli – 383335
Date Of Surgery- 11/01/2021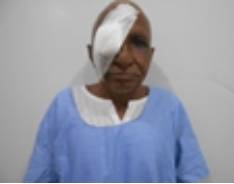 Sankarbhai Kalabhai Khant, 60
Khantvas, Gabat
Arvalli – 383335
Date Of Surgery- 11/01/2021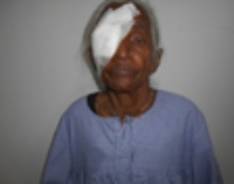 Kokilaben Sakalchand Raval, 74
Ravalvas, Gabat
Arvalli – 383335
Date Of Surgery- 11/01/2021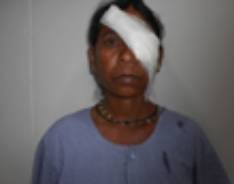 Kamuben Ratilal Vaghari, 60
Vaghrivas, Gabat
Arvalli – 383335
Date Of Surgery- 11/01/2021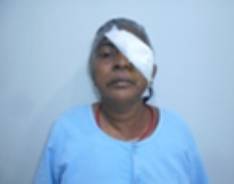 Sardaben Malaji Kolval, 60
Kolvalvas, Gabat
Arvalli – 383335
Date Of Surgery- 11/01/2021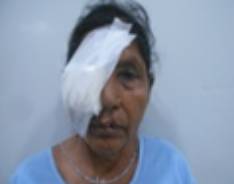 Kantaben Kalabhai Tarar, 40
Tararvas, Gabat
Arvalli – 383335
Date Of Surgery- 11/01/2021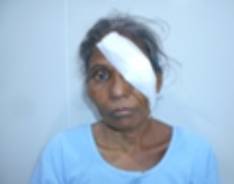 Savitaben Sarojsingh Zala, 45
Zalavas, Gabat
Arvalli – 383335
Date Of Surgery- 11/01/2021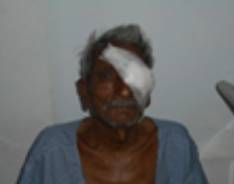 Motisinh Somsinh Solanki, 65
Solanki Vas, Sathamba
Arvalli – 383335
Date Of Surgery- 01/02/2021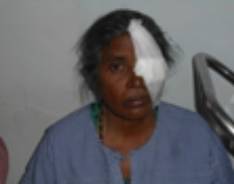 Baluben Fataji Parmar, 60
Parmar Vas, Odha
Arvalli – 383335
Date Of Surgery- 01/02/2021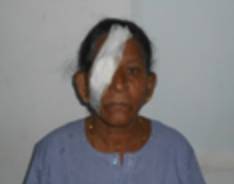 Dahiben Fulabhai Raval, 65
Raval Vas, Nathana Muvada
Arvalli – 383335
Date Of Surgery- 01/02/2021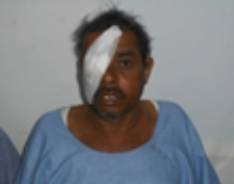 Narayanlal Jivrajbhai Taili, 51
Taili Vas, Sathmba
Arvalli – 383335
Date Of Surgery- 01/02/2021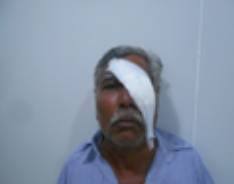 Mangalbhai Somabhai Naai, 68
Naai Vas, Sathmba
Arvalli – 383335
Date Of Surgery- 01/02/2021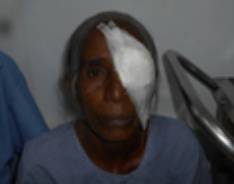 Madhuben Keshavbhai Patel, 60
Patel Vas, Sansoli
Arvalli – 383335
Date Of Surgery- 01/02/2021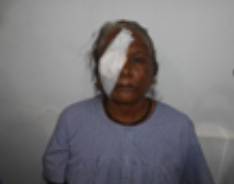 Manba Balvantsinh Solanki, 52
Solanki Vas, Khadak
Arvalli – 383335
Date Of Surgery- 03/02/2021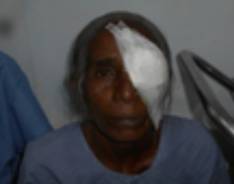 Bhalsinh Hajursinh Zala, 50
Zala Vas, Talod
Arvalli – 383335
Date Of Surgery- 03/02/2021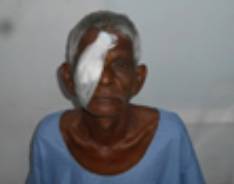 Laxmanbhai Galabhai Thakor, 63
Thakor Vas, Vaghas
Arvalli – 383335
Date Of Surgery- 03/02/2021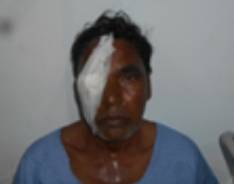 Ramsinh Mansingh Parmar, 56
Parmar Vas, Kharod
Arvalli – 383335
Date Of Surgery- 03/02/2021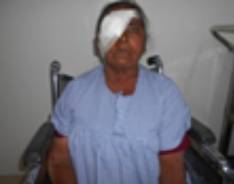 Badarbhai Samalbhai Patel, 55
Patel Vas, Davali
Arvalli – 383335
Date Of Surgery- 08/01/2021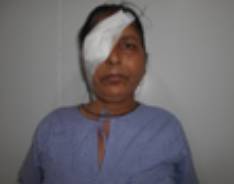 Dhuliben Chhaganbhai Panchal, 77
Panchal Vas, Bakrol
Arvalli – 383315
Date Of Surgery- 19/01/2021
Takhiben Kuberbhai Makwana, 55
Makwana Vas, Gokharva
Arvalli – 383276
Date Of Surgery- 21/01/2021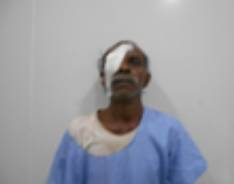 Lalabhai Jalambhai Pagi, 65
Kakri Timba, Piprana
Arvalli – 383276
Date Of Surgery- 26/01/2021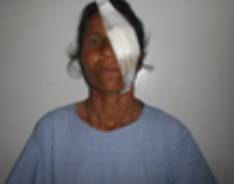 Chimanbhai Pujabhaipatel, 88
Vitthalnagar, Harsol
Arvalli – 383305
Date Of Surgery- 26/01/2021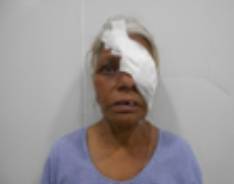 Kesharben Himatsingh Zala, 60
Zalavas, Harshol
Arvalli – 383305
Date Of Surgery- 28/01/2021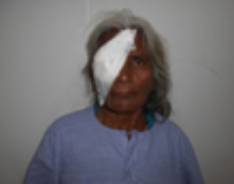 Karaji Sanaji Parmar, 60
Parmarvas, Harshol
Arvalli – 383305
Date Of Surgery- 28/01/2021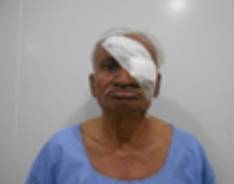 Suryaben Sankarbhai Patel, 45
Panchal Fadi, Navagam
Arvalli – 383350
Date Of Surgery- 26/01/2021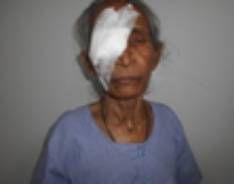 Manabhai Hirabhai Patel, 60
Patel Vas, Gokharva
Arvalli – 383350
Date Of Surgery- 21/01/2021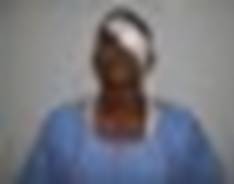 Udesinh Dhirsinh Chauhan, 52
Chauhan Vas, Sampur
Arvalli – 383320
Date Of Surgery- 07/01/2021
Khumsinh Sabsinh Chauhan, 60
Medhasan, Vatada
Arvalli – 383320
Date Of Surgery- 06/02/2021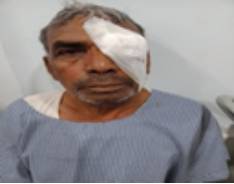 Kalaji Ranaji Chauhan, 60
School Fali, Shampur
Arvalli – 383320
Date Of Surgery- 06/02/2021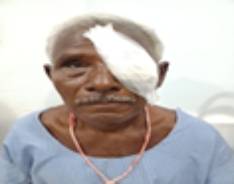 Bhavansinh Jaysinh Chauhan, 65
Chauhan Vas, Shampur
Arvalli – 383320
Date Of Surgery- 06/02/2021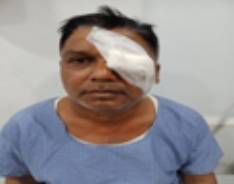 Natvarbhai Moghabhai Vankar, 52
Vankarvas, Davali
Arvalli – 383320
Date Of Surgery- 08/02/2021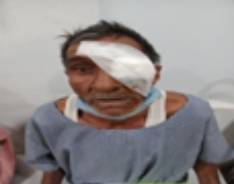 Kanabhai Motibhai Patel, 70
Patelvas, Nava
Arvalli – 383320
Date Of Surgery- 08/02/2021
Santaben Dhulabhai Patel, 55
Patel Vas, Kanera
Arvalli – 383350
Date Of Surgery- 12/02/2021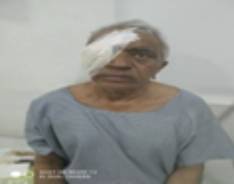 Karvaji Motiji Khant, 70
Khantvas, Davli
Arvalli – 383320
Date Of Surgery- 08/02/2021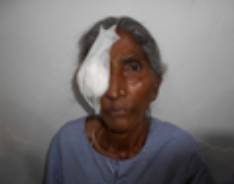 Somiben Balabhai Raval, 65
Raval Vas, Bakrol
Arvalli – 383317
Date Of Surgery- 10/02/2021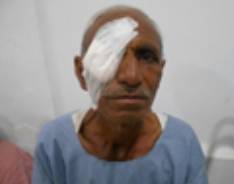 Vishabhai Galbabhai Patel, 62
Mandirpase, Jeetpur
Arvalli – 383320
Date Of Surgery- 10/02/2021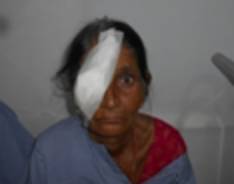 Manba Balvantsinh Solanki, 52
Solanki Vas, Khadak
Arvalli – 383340
Date Of Surgery- 03/02/2021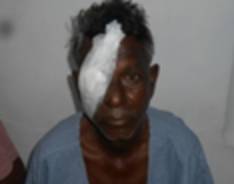 Babarji Hemaji Zala, 60
Zala Vas, Talod
Arvalli – 383320
Date Of Surgery- 03/02/2021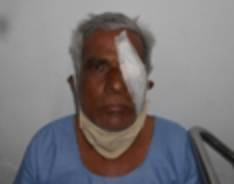 Bhalsinh Hajursinh Zala, 50
Zala Vas, Talod
Arvalli – 383340
Date Of Surgery- 03/02/2021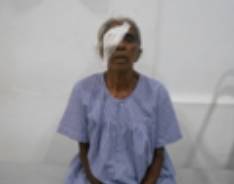 Mogiben Vaktuji Chauhan, 58
Chauhan Vas, Shampur
Arvalli – 383320
Date Of Surgery- 08/02/2021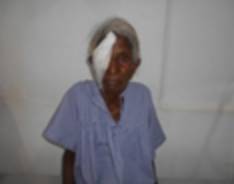 Kamliben Kalaji Chauhan, 60
Chauhanvas, Bhilkuva
Arvalli – 383320
Date Of Surgery- 08/03/2021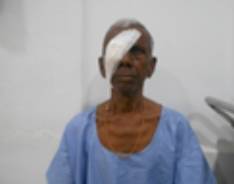 Becharbhai K Jala, 60
Jasaji ni muvada ,Zala Vas
Arvalli – 383215
Date Of Surgery- 15/03/2021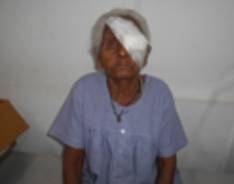 Hiraben Arjanbhai Tarar, 60
Tarar Vas, Rajpur
Arvalli – 383260
Date Of Surgery- 06/03/2021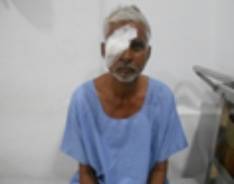 Anoopsinh Ramsinh Rathod, 61
Rathod Vas, Khilodiya
Arvalli – 383307
Date Of Surgery- 06/03/2021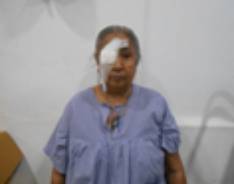 Maniben Visrambhai Patel, 75
Patel Vas, Takhatgadh
Arvalli – 383307
Date Of Surgery- 10/03/2021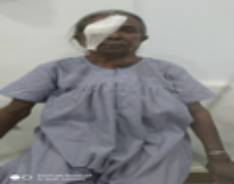 Maniben Visrambhai Patel, 75
Patel Vas, Takhatgadh
Arvalli – 383307
Date Of Surgery- 10/03/2021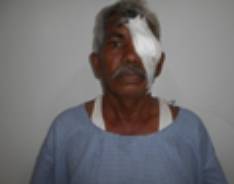 Balusinh Bhursinh Chauhan, 60
Vadagam Patel Vas
Dhansura – 383307
Date Of Surgery- 06/03/2021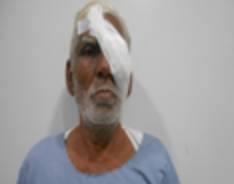 Govindbhai Udaji Thakor, 55
Fulvadi Park, Isanpur
Maninagar – 380028
Date Of Surgery- 12/01/2021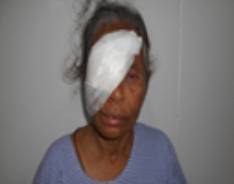 Anuben Laxmanbhai Bharvad, 60
Bharvad Vas, Isanpur
Maninagar – 380028
Date Of Surgery- 12/01/2021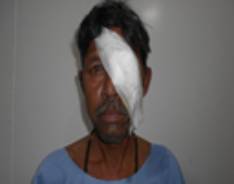 Hirabhai Ramabhai Zala, 50
Darbar Fadi, Iyava
Mehmedabad – 387130
Date Of Surgery- 19/01/2021
Ibrahimali Nathumiya Saiyed, 61
Takdi Vad, Mehmedabad
Mehmedabad – 387130
Date Of Surgery- 19/01/2021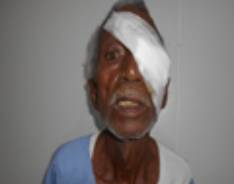 Mangalbhai Kabhaibhai Rathod, 62
Sarsavati, Chapra
Mehmedabad – 387130
Date Of Surgery- 19/01/2021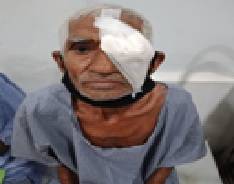 Punjabhai Ramabhai Patel, 65
Vanvadi, Nanodra
Bavala – 382170
Date Of Surgery- 09/02/2021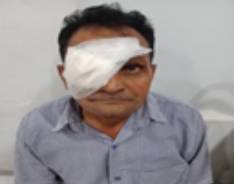 Govindbhai Udaji Thakor, 55
Fulvadi, Isanpur
Ahmedabad – 380028
Date Of Surgery- 09/02/2021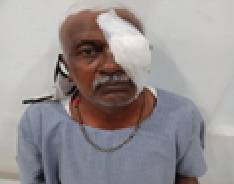 Danabhai Motibhai Sonara, 70
Vanvadi, Nanodra
Bavala – 382220
Date Of Surgery- 09/02/2021
Kantisingh Vajesingh Solanki, 65
Solankivas, Coplavat
Bayad – 383325
Date Of Surgery- 11/02/2021